The Big Picture
Grant Singer, known for his music videos, will make his directorial debut with Netflix's crime thriller Reptile, showcasing his own artistic vision.
Singer recommends watching The Weeknd's "Call Out My Name" to understand his style, which features atmosphere and direction, setting it apart from his other music videos.
Reptile, starring Benicio del Toro, delves into a detective's personal struggles as he investigates a gruesome murder, promising a star-studded and twist-filled experience.
Grant Singer will make his directorial debut with the crime thriller, Reptile. While the Netflix production marks a feature-length first for the filmmaker, he's certainly no stranger to a director's chair. In fact, you've probably seen his work and not realized it. Prior to directing and co-writing Reptile alongside Benjamin Brewer and Benicio del Toro, Singer worked with some of the world's biggest musical artists, crafting their music videos. In an interview with Collider's Steve Weintraub, Singer shares his proudest accomplishments over his time in the music industry.
After being asked what music video he'd like his future Reptile audience to see to gain a better understanding of his vision, Singer had to pause to collect his thoughts. "Maybe "Call Out My Name" by The Weeknd," he finally replies. "It's a bigger video that I've done, but people know "The Hills" and "Can't Feel My Face" and "Starboy," and all that stuff, but I really like "Call Out My Name" because I feel like it's got atmosphere, and it has direction in it that I like. So, I like that video."
And, even if you are familiar with his work behind music videos for not only The Weeknd but other artists including Sam Smith, Lorde, Camila Cabello, Skrillex, Taylor Swift, Ariana Grande, Sky Ferreira, and more, Singer says that Reptile is in a league of its own. "To be honest, I don't think my music video career translates at all to my movie career," he says, "I think that when you make a music video your job is to articulate the artist's vision, how they want to present themselves for this new album cycle, and really the image of their music. So my job is always being a vessel that worked through them, whereas this is the first time I got to make something [where] I was able to be a vessel for myself, you know what I mean? To express myself artistically in terms of my vision."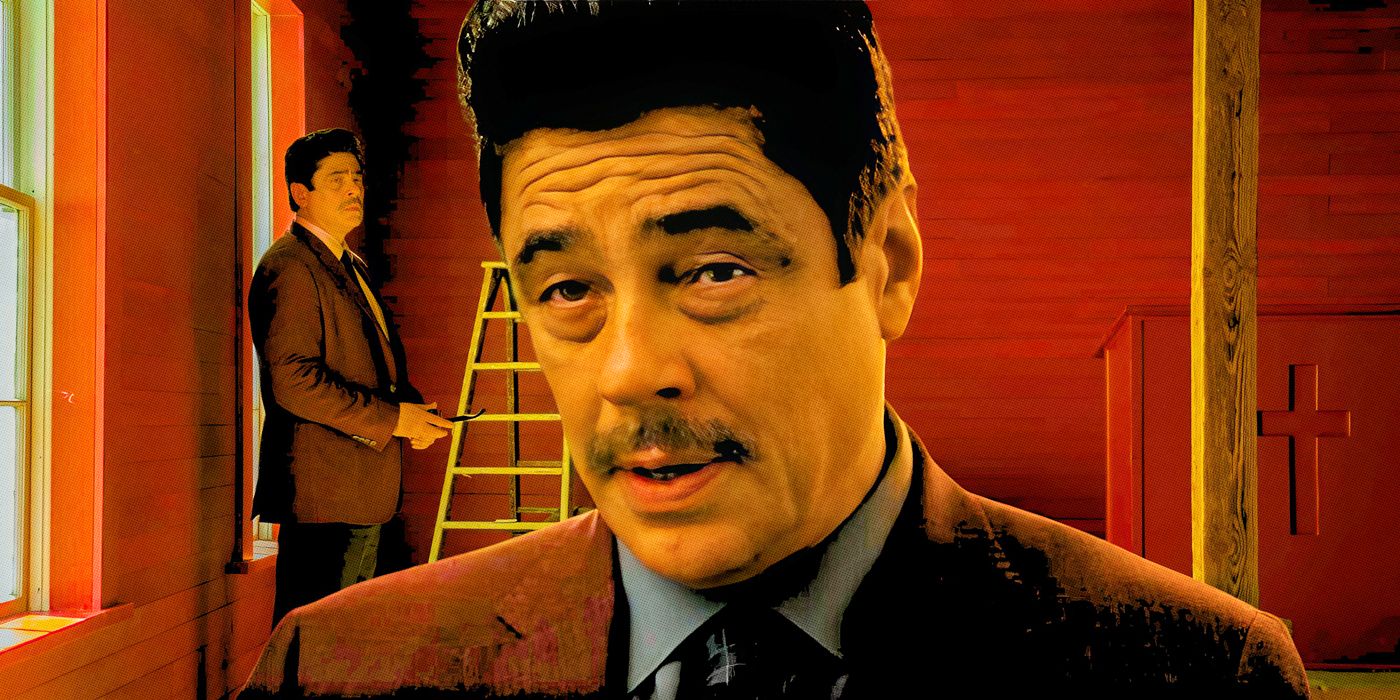 What's Reptile About?
Striking out to show his fan base a world of his own, Singer's directorial debut is a star-studded event filled with twists and turns. Led by del Toro, the film dives into the psyche of a detective (del Toro) who's tasked with solving a grisly murder case. The deeper he dives into his latest mission, the more his own struggles bubble to the top. Filling out the rest of the featured cast are Alicia Silverstone, Justin Timberlake, Michael Pitt, and Ato Essandoh.
Check out the music video for The Weeknd's "Call Out My Name" below and keep scrolling to see the trailer for Singer's Reptile. Singer's feature directorial debut arrives in theaters September 29 and on Netflix October 6.