Following two detectives as they struggle to piece together a difficult and unsettling case, Netflix's upcoming thriller Reptile will see award-winning actor Benicio Del Toro teaming up with Alicia Silverstone. Serving as Grant Singer's directorial debut, the film will center on a brutal murder, in which Justin Timberlake portrays the murder investigation's primary suspect. As the couple set their eyes on the potential suspect, the newly released poster teases the thrilling murder case that awaits viewers once Reptile arrives on the streamer on October 6.
'Excess Baggage' Co-Stars Reunite
Del Toro and Silverstone — who have already worked together in the 1997 film Excess Baggage — will play husband-and-wife Tom and Judy Nichols. On the other hand, Timberlake will portray the victim's mourning boyfriend, Will Grady. The forthcoming neo-noir thriller will revolve around the death of a realtor, whose body was found by her boyfriend, Will. Handling the case, Tom and Judy find themselves embroiled in a complicated investigation, with few potential suspects to look into: Will, the victim's ex-husband Sam Gifford (Karl Glusman), and a resentful man Eli Phillips (Michael Pitt), who harbors a long-standing grudge against the victim's boyfriend. As Tom delves deeper into the investigation, he will soon uncover more shocking truths than anticipated.
In addition to Del Toro, Silverstone, Timberlake, Pitt, and Glusman, Reptile also stars Eric Bogosian, Ato Essandoh, and Domenick Lombardozzi. While Reptile serves as Singer's first motion picture film, the director has worked with pop music's biggest artists, having directed a number of music videos for Taylor Swift, Zayn Malik, Ariana Grande, Lorde, Troye Sivan, The Weeknd, Camila Cabello, Sam Smith, and J. Balvin.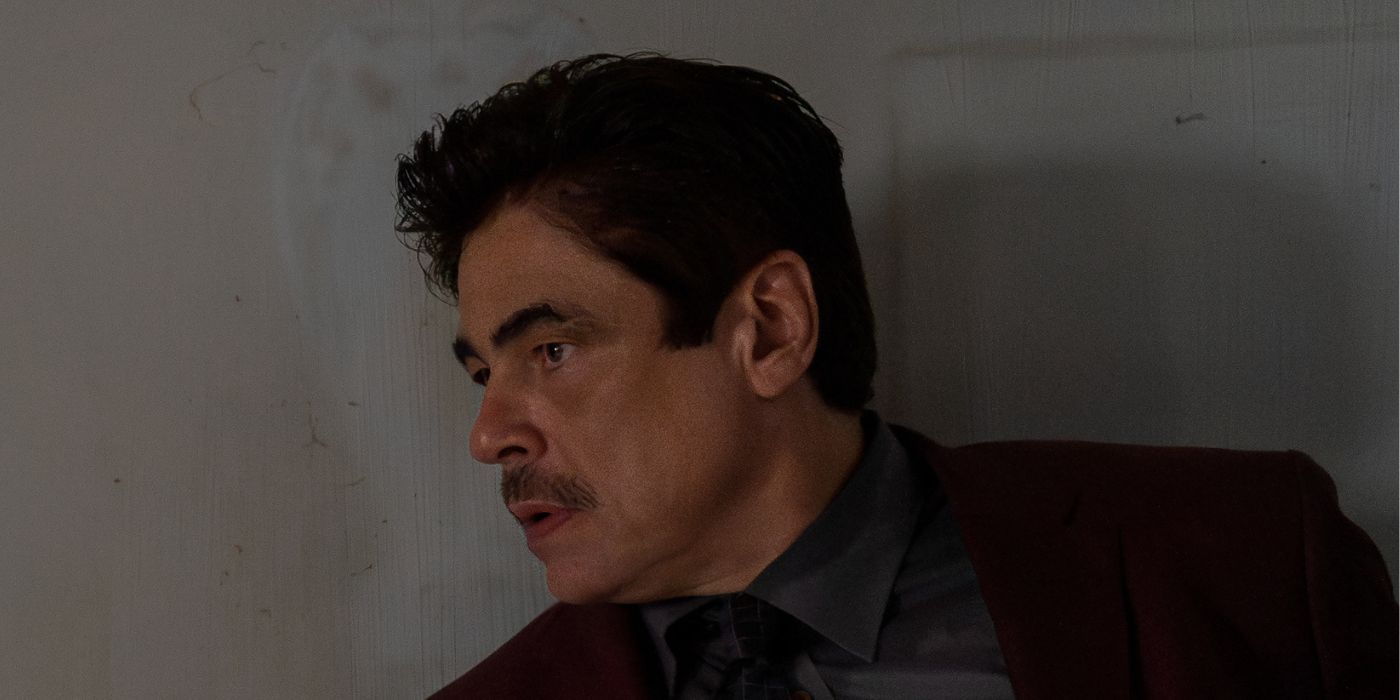 In an interview with Collider, the director shared that creating a film for Netflix was "a very exciting time." Singer also revealed that the main cast members, Del Toro and Silverstone, managed to bring out the best in each other:
"Whenever they were on screen together, I almost felt like I could sit back a little bit because I knew that I was in the presence of two wonderful actors who were gonna do so much heavy lifting. The two of them together, their scenes are alive. There's a vitality when they're on screen together, and a chemistry that you can't force," he told Collider.
Reptile premieres on Netflix on October 6. Check out the new poster below: