The Big Picture
The blooper reel from Red, White & Royal Blue showcases the fun and camaraderie among the main cast during the making of the romantic comedy.
The movie stars Taylor Zakhar Perez and Nicholas Galitzine as Alex and Henry, respectively.
The blooper reel offers a new perspective on the memorable scenes and allows audiences to see how the romantic comedy was made.
After the summer fun provided by Red, White & Royal Blue, Prime Video has released the blooper reel from the movie, featuring the main cast having fun, forgetting their lines, or they simply fall more awkwardly than they were supposed to. While Alex (Taylor Zakhar Perez) and Henry (Nicholas Galitzine) were faced with a journey of discovery throughout the movie, the making of their story was apparently alot of fun. Many of the memorable scenes from the film are seen under a new perspective with the blooper reel, with audiences getting a chance to see how the romantic comedy was made.
While watching the mistakes that were made during filming of the book adaptation can be fun, the same can't be said about how the relationship between the two characters began. As the son of the President of the United States, Alex carries a lot of pressure on his shoulders. His mother has one of the most important jobs on the entire planet, leading to him becoming a public figure at a young age. In all this, he wasn't ready to meet someone who would change the course of his life. Someone who is also a member of the British Royal Family.
Things aren't easy for Prince Henry, either. And when the two meet, as rom-coms typically go, they despise each other due to incorrect presumptions. While they become friends at first, Alex would soon realize that he has caught feelings for Henry, complicating everything surrounding their status as political figures. The two know they have to keep their relationship a secret for a little while, but that would prove to be a difficult challenge with two teams of security following them everywhere.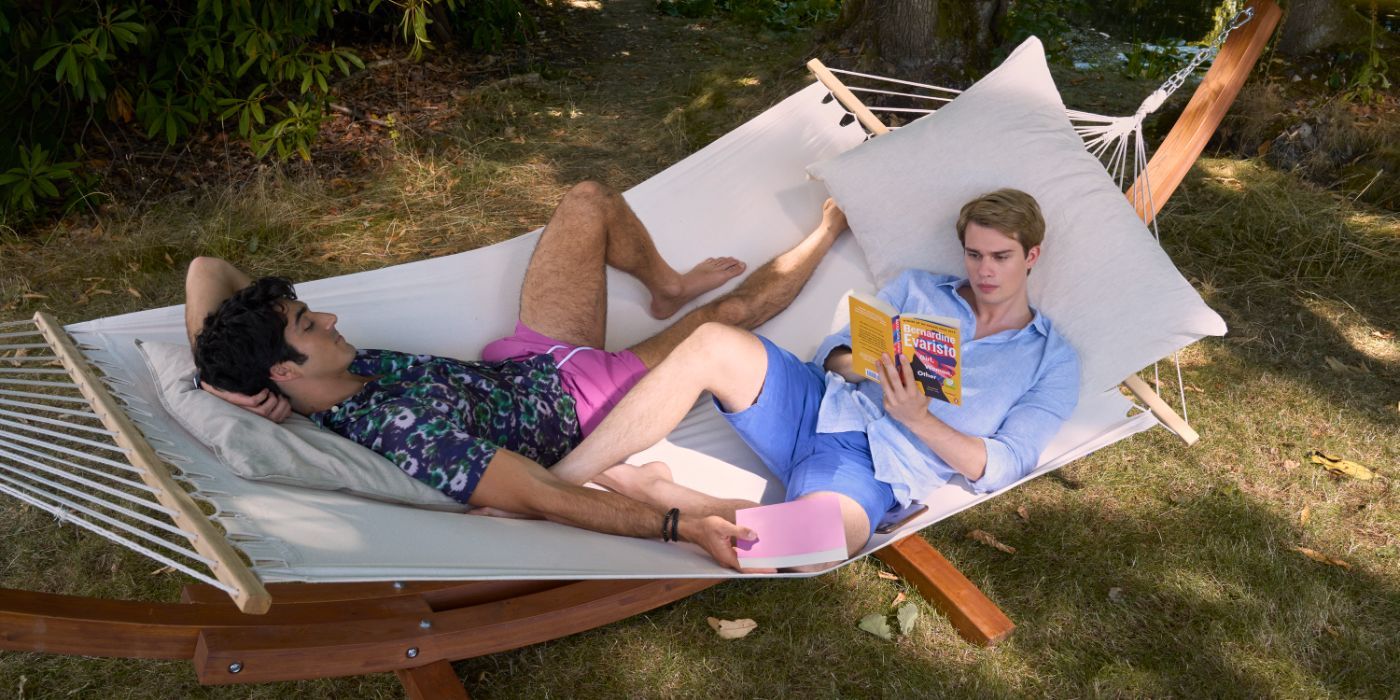 With the romance between the boys taking the spotlight in the movie, the supporting characters around them had to be supportive when it comes to their happiness. And one of the relationship's biggest fans turned out to be Alex's mother, the President of the United States, played by Uma Thurman. Stepping away from the intense roles that have helped her career reach impressive heights, Thurman played a woman who was very present in her son's life and knew what he needed to feel loved and accepted, all while being President of the United States. Sadly, Thurman is missing from the blooper reel. However, fans have flubbed lines, Mean Girls references, and ripped suits to look forward to.
Red, White & Royal Blue is now streaming on Prime Video. Check out the official blooper reel for the rom-com below: