The Big Picture
Rebel had a successful overseas premiere at Cannes Film Festival and is now headed to Los Angeles for opening screenings.
The film follows the story of Kamal, a rapper who leaves his career behind to go to Syria and ends up getting kidnapped by a group connected to the Islamic State.
The directors of Rebel, Adil El Arbi and Bilall Fallah, were previously attached to the Batgirl film but are now working on the fourth installment of the Bad Boys franchise.
Following a successful 2022 overseas that saw it make its world premiere at last year's Cannes Film Festival, Adil El Arbi and Bilall Fallah's Rebel will soon be celebrating its Los Angeles opening this Friday, September 22 followed by another screening on Saturday, September 23. With both El Arbi and Fallah sticking around for a post-show Q+A, legendary filmmaker Oliver Stone (JFK, Natural Born Killers) will host the event on Friday with producer and BeyondFest organizer, Evrim Ersoy fielding the questions on Saturday. In an exclusive Collider sneak peek clip, audiences can catch a glimpse of the riveting action and gut-punching drama set to play out in Rebel.
Pulling the film's main character into the frame, the clip centers around Aboubakr Bensaihi's Kamal Wasaki, a Moroccan-Belgian rapper trying to make a name for himself. Shot in the style of a music video, the teaser gives audiences a broken-down look at the film's overarching plot. Driven by hip-hop music and the rapper's vocals, explosions on the dance floor send everyone into a panic. As his audience and backup dancers fall dead around him, Kamal watches while hanging from the ceiling until the deceased bodies are filled with life, getting back onto their feet and picking up with the party.
In Rebel, audiences follow the gripping story of Kamal (Bensaihi), an up-and-coming rapper bursting onto the scene with a passion and drive to use his platform to spread the word about political and social injustices. Feeling that his time would be better spent serving on the front lines of the cause, Kamal leaves his family and budding career behind to travel to Syria to help those affected by the war. While he's on his mission of good, Kamal is kidnapped by an armed group with connections to the Islamic State who force him to join but allow him to put his skills to good use as a videographer and editor. Meanwhile, back home, Kamal's much younger brother, Nassim (Amir El Arbi) is approached by a recruiter for the Islamic State and, wanting to follow in his big brother's footsteps, becomes entranced by the group. With both of her sons in danger, Leïla (Lubna Azabal) searches for a way to keep them both safe and bring Kamal home.
The Directors Behind 'Rebel'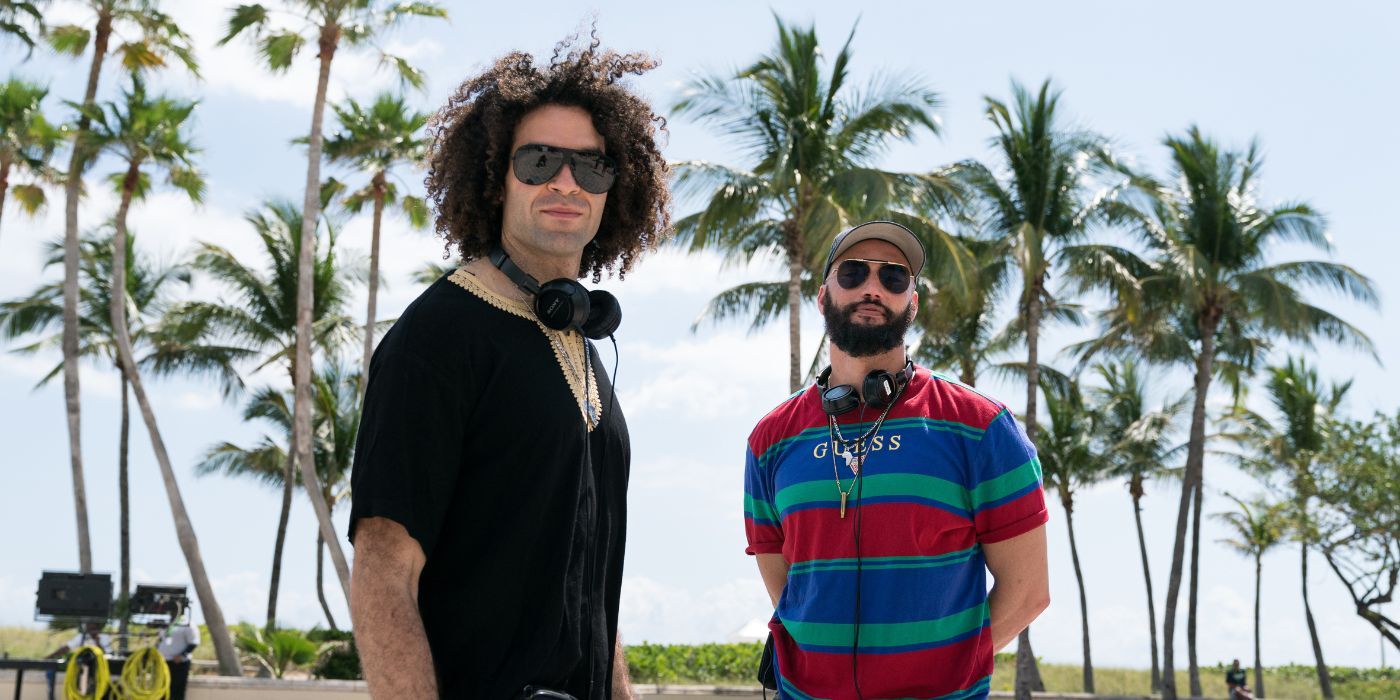 While many will connect Fallah and El Arbi's names with titles including Bad Boys for Life and Gangsta, last year, the duo was attached to the ill-fated Batgirl film – a project that was ultimately canned by Warner Bros. Discovery following a slew of budget cuts. Jumping from DC to Marvel, the pair's vision was then seen in two episodes of the superhero studio's series, Ms. Marvel. Beyond their powerful story in Rebel, the celebrated team will next be bringing audiences the fourth installment of the Bad Boys franchise.
Check out Collider's exclusive Rebel clip below.