The countdown has begun for Zack Snyder's space saga Rebel Moon, and in a matter of months fans will travel to a distant galaxy to witness the director's vision coming to life. This feature has had many eyes on it not only for the director's involvement but also for its epic scale and visuals. The franchise certainly has the potential to become Netflix's next space opera hit. While selective details about the cast and this new world have been shared with viewers, as the marketing rolls out we are getting more details about the project.
Total Film has unveiled a new look at Ed Skrein's antagonist Admiral Atticus Noble. He's seen on a battlefield, clouds of smoke in the background, taking in the others around him. The actor previously described his character as a "ruthless, cold man" and it comes off in the new image. It'll be really interesting to see Skrein going toe to toe with the rebel warriors.
What to Expect From 'Rebel Moon'
Rebel Moon will follow a bunch of rebel warriors coming together to save their colony from an evil empire. The movie will be the first in the two-part movie and will also have a darker director's cut for each feature. Speaking of it, producer Deborah Snyder says, "The difference [this time] is that we've planned for it… it's not an afterthought." Further adding, "We're still tweaking, but they'll probably be 45-minutes to an hour longer, each one. You get more character. You get a lot more of everything. It's not just a few deleted scenes." Meaning fans of Snyder will get to truly immerse themselves in the world and its characters.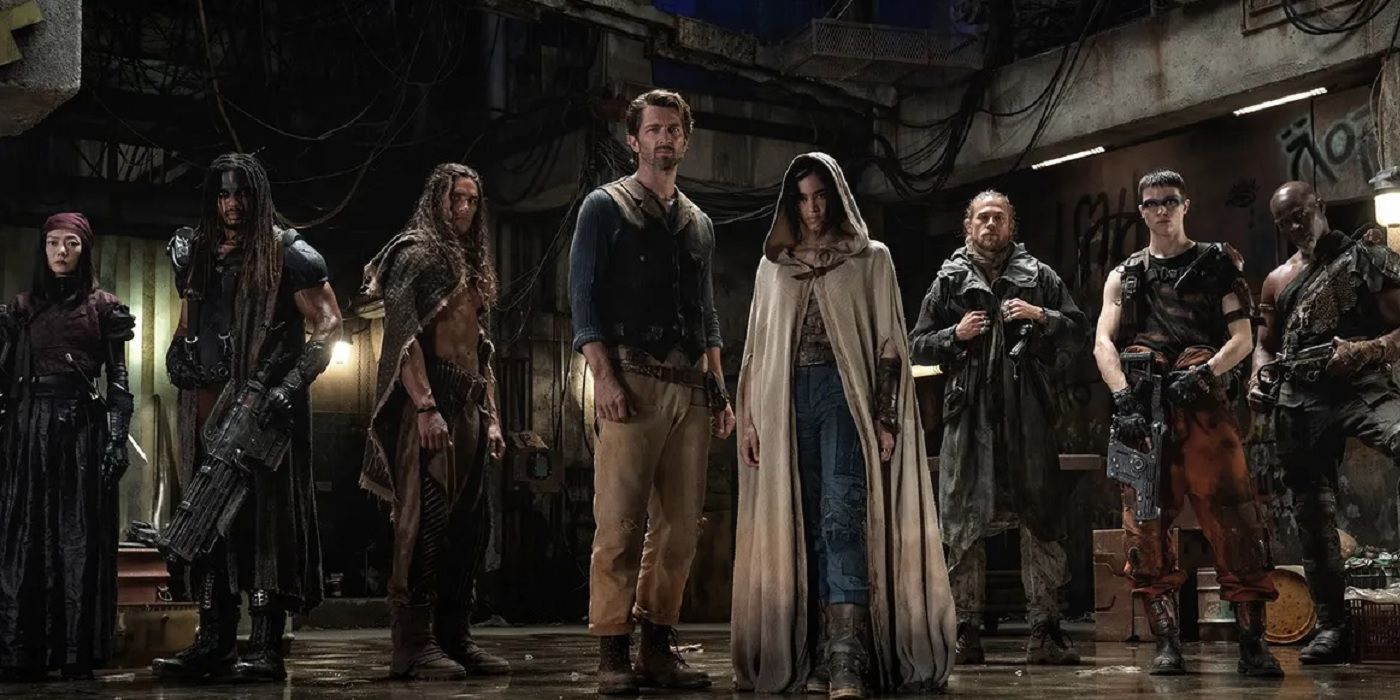 Along with Skrein the movie also casts Sofia Boutella as Kora, the rebel warrior, Djimon Hounsou as General Titus, Charlie Hunnam as Kai, Michiel Huisman as Gunnar, Staz Nair as Tarak, Ray Fisher as Darrian Bloodaxe, Doona Bae as Nemesis, Cleopatra Coleman as Devra Bloodaxe, along with Anthony Hopkins, Jena Malone, Fee and more.
The first part of Rebel Moon is scheduled to be released on December 22. You can check out the new image below: