The Big Picture
Priscilla, the highly anticipated biopic directed by Sofia Coppola, highlights the complex and often overlooked role of Priscilla Presley in Elvis' life.
The new trailer emphasizes Priscilla's lack of control over her own life and the challenges she faced as a young woman married to the iconic rockstar.
Through a critical lens, Priscilla offers a counterpoint to previous portrayals of Elvis, shedding light on the turbulent nature of their marriage and their long courtship.
After making a splash and getting a 7-minute standing ovation at this year's Venice Film Festival, the highly expected biopic Priscilla is ready to take over movie theaters with a premiere that is just a month away. In order to tease it, A24 released today a trailer that showcases what type of complex relationships will be at play in the new Sofia Coppola (Marie Antoinette) movie.
As every Coppola fan knows, the director is not one to romanticize any kind of relationships, and it couldn't be different with this one. This makes perfect sense when you consider that real-life Priscilla Presley (played by Cailee Spaeny) got thrown to the sidelines of History while her husband was (and still is) hailed as the king of rock 'n roll. The movie will take a look at the rockstar's career through her eyes, so a lot of the glamour will be gone.
The new trailer for Priscilla makes it clear that the title character had to endure a time in which her voice was hardly taken into consideration, and also suggests that she had little control over her own life – much less her husband's. It's also disturbing to realize how young Priscilla was when she was introduced to Elvis (Jacob Elordi), and that particular aspect is certainly something that the movie will emphasize.
A Turbulent Beginning For 'Priscilla'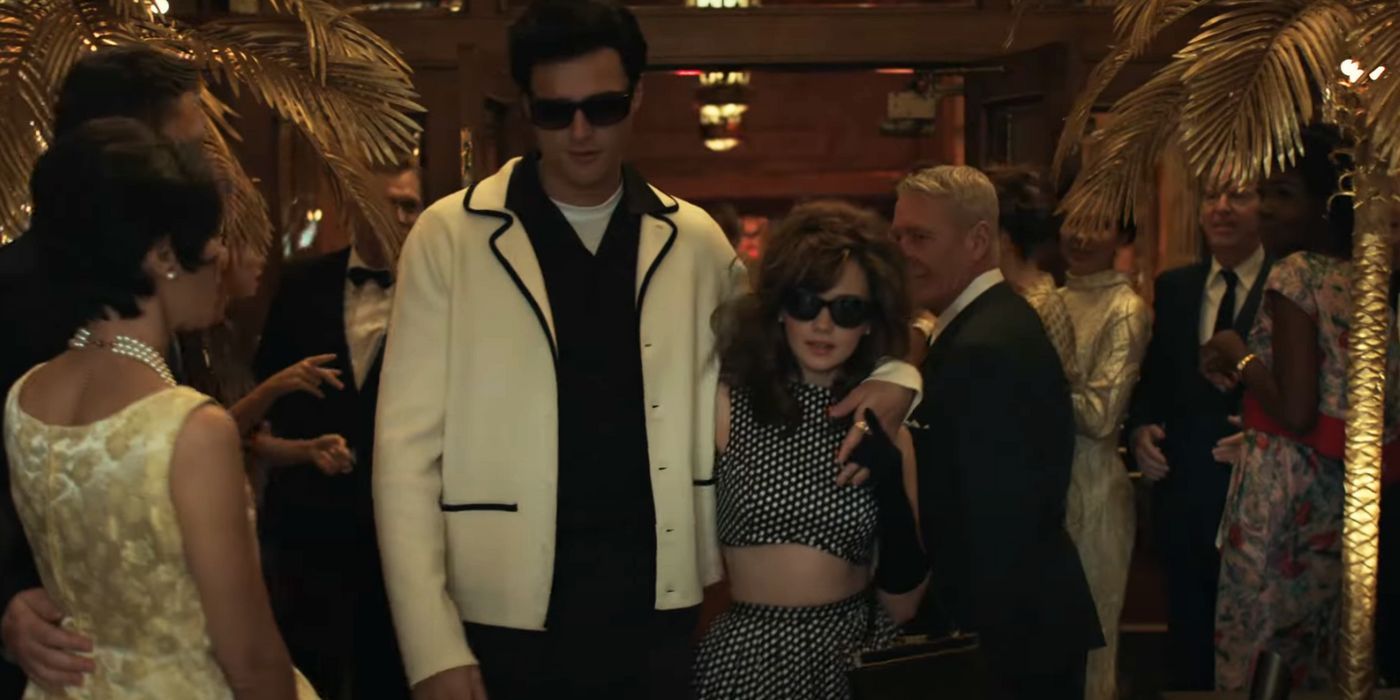 This was not the only reason why Priscilla and Elvis' marriage was turbulent, but it certainly was a factor. To be able to take a look at the life of the king of rock 'n roll through a more critical eye will be a delight worth the wait, as well as a perfect counterpoint to 2022's Elvis, which practically erased Priscilla from the life story of the world-famous singer.
Coppola also writes the script of Priscilla, which she adapted from the best-selling memoir written by the real-life Priscilla Presley, titled Elvis and Me. The cast also features Rodrigo Fernandez-Stoll (Ghosts) as Alan "Hog Ears" Fortas, Emily Mitchell (Women Talking) as Lisa Marie Presley, Jorja Cadence (Sex/Life) as Patsy Presley, Tim Post (X-Men: Days of Future Past) as Vernon Presley, and Luke Humphrey (See) as Terry West.
Priscilla premieres in theaters on November 3. You can watch the new trailer below:
Check out the official synopsis here:
Written and directed by Academy Award winner Sofia Coppola, and starring Cailee Spaeny as Priscilla and Jacob Elordi as Elvis. Based on Priscilla Presley's bestselling memoir "Elvis and Me." Through Priscilla's eyes, Sofia Coppola tells the unseen side of a great American myth in Elvis and Priscilla's long courtship and turbulent marriage.