After making its world premiere at the Venice International Film Festival and garnering much acclaim and rave reviews, the Sofia Coppola-helmed Priscilla is going to hit theaters soon. The movie is based on Priscilla Presley's memoir Elvis and Me and recounts their time together as a couple. Given Coppola's penchant for telling feminine stories, fans are really excited to see her take on the iconic couple.
To hype fans further, Empire Magazine has unveiled a new look at Cailee Spaeny as the titular character. She is a spitting image of her real-life counterpart in a floral white dress, period-perfect white headband, and big hair. Going by the image, Priscilla is going to paint a very intimate picture of its leading character and her relationship with the King of Rock and Roll.
What to Expect From 'Priscilla'
Coppola's previous works are a testament to her character-driven approach, which will bring the story of Priscilla and Elvis to the big screen with utmost care. After Baz Luhrmann and Austin Butler's iconic take on the rock and roll icon in Elvis, fans can expect a different exploration of the story this time around from Coppola. As for Spaeny's performance, she was born in Tennessee and has had a lifelong impact of the music icon on her life. "My mom was an Elvis memorabilia collector. We were raised on Elvis – and I obviously knew Priscilla and Elvis go hand-in-hand," she said in an accompanying interview.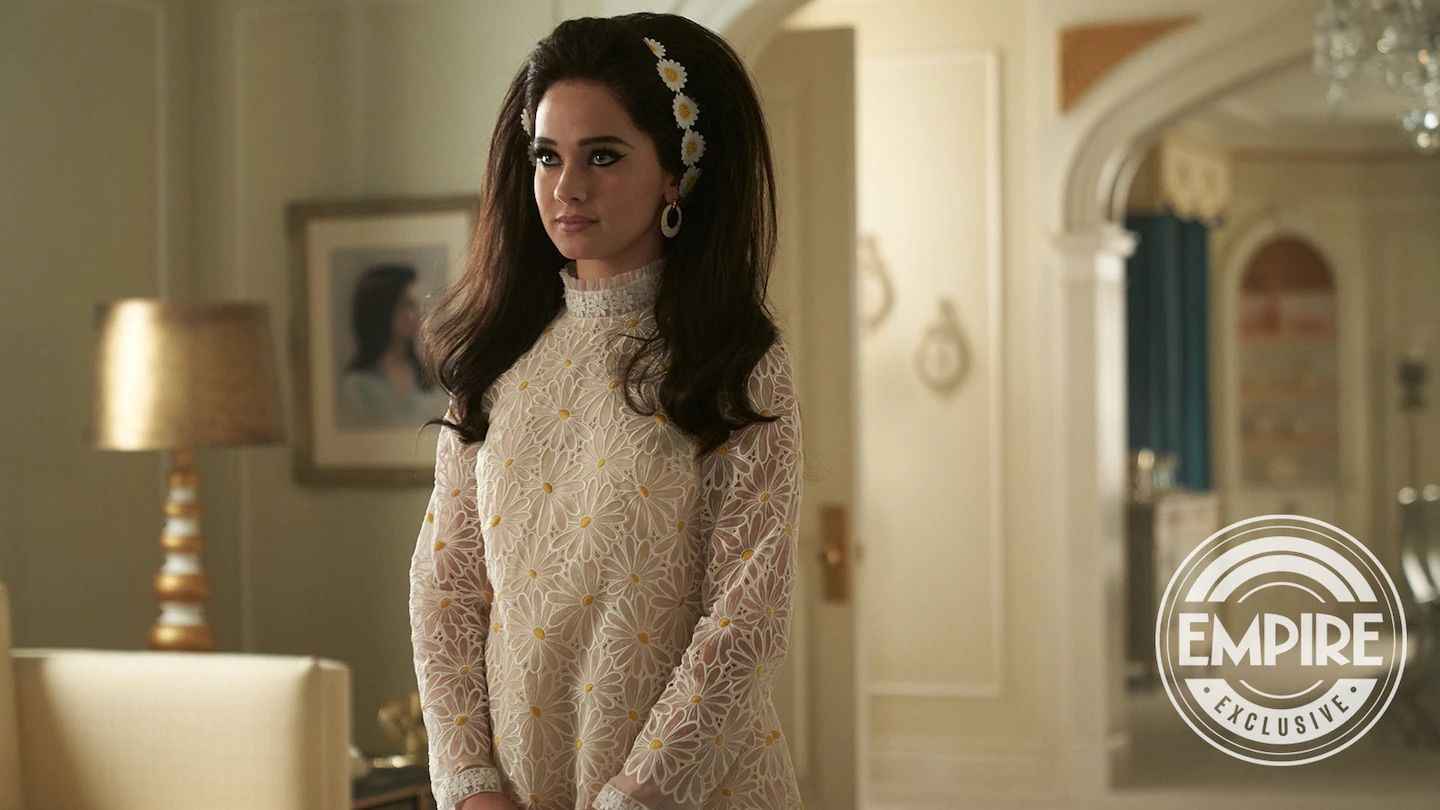 The actor revealed that the memoir did help her flesh out the real woman behind it all. "I knew the iconic moments and photos, but I didn't know her story. I thought that that was sort of astonishing, that her story wasn't as well-known as it should be," she said. The feature has already garnered critical acclaim upon its world premiere, and given that this year has been good for biopics (hello, Oppenheimer), with its story and the talent attached, Priscilla has a good chance to impress the audiences as well.
Along with Spaen,y the movie also features Jacob Elordi as Elvis Presley, Dagmara Domińczyk, Rodrigo Fernandez-Stoll, and Luke Humphrey. Further rounding off the cast are Dan Beirne, Olivia-Mai Barrett, Dan Abramovici, R Austin Ball, and Evan Annisette.
Priscilla will hit theatres on November 3.