The Big Picture
Point Break, the 1991 action classic, is coming to 4K UHD and Blu-ray in December.
The two-disc collectors' set from Shout Factory will include new special features and retail for $56 and can now be pre-ordered now on their website.
Point Break's legacy is honored in films like Hot Fuzz and The Fast and the Furious, showcasing its enduring impact.
Little hand says it's time to rock-and-roll – the 1991 action classic Point Break is coming to 4K UHD and Blu-ray. Fans will be able to watch Keanu Reeves and Patrick Swayze face off in high-def this December. Shout Factory is releasing Kathryn Bigelow's epic crime drama as part of its Shout Selects line, which presents the "cream of the crop" of their extensive DVD offerings. The two-disc collectors' set will also feature a number of new special features, which have yet to be revealed, and will retail for $56.
The set can be pre-ordered now on Shout Factory's website, and will be released on December 5. Those ordering from their website will also receive an exclusive 18″ by 24″ reproduction of the film's original theatrical poster. The film joins another Bigelow actioner, Blue Steel, on Shout Factory's 4K release docket; it will be available in November.
Reeves stars as ex-college football star Johnny Utah, who has become an FBI agent and is put on the tail of a gang of bank robbers known as the "Ex-Presidents", due to their distinctive rubber Commander in Chief masks. Utah eventually determines that the thieves are all surfers, and infiltrates their gang, where he is befriended by their charismatic leader Bodhi (Swayze). Soon, he has to choose between friendship and duty – with deadly consequences.The film also stars Gary Busey, Lori Petty, John C. McGinley, and an uncredited Tom Sizemore. Full of death-defying action and stunts, quotable dialogue, and indelible performances, the film made over $100 million at the box office, and has gone on to become a cult classic.
The Legacy of 'Point Break'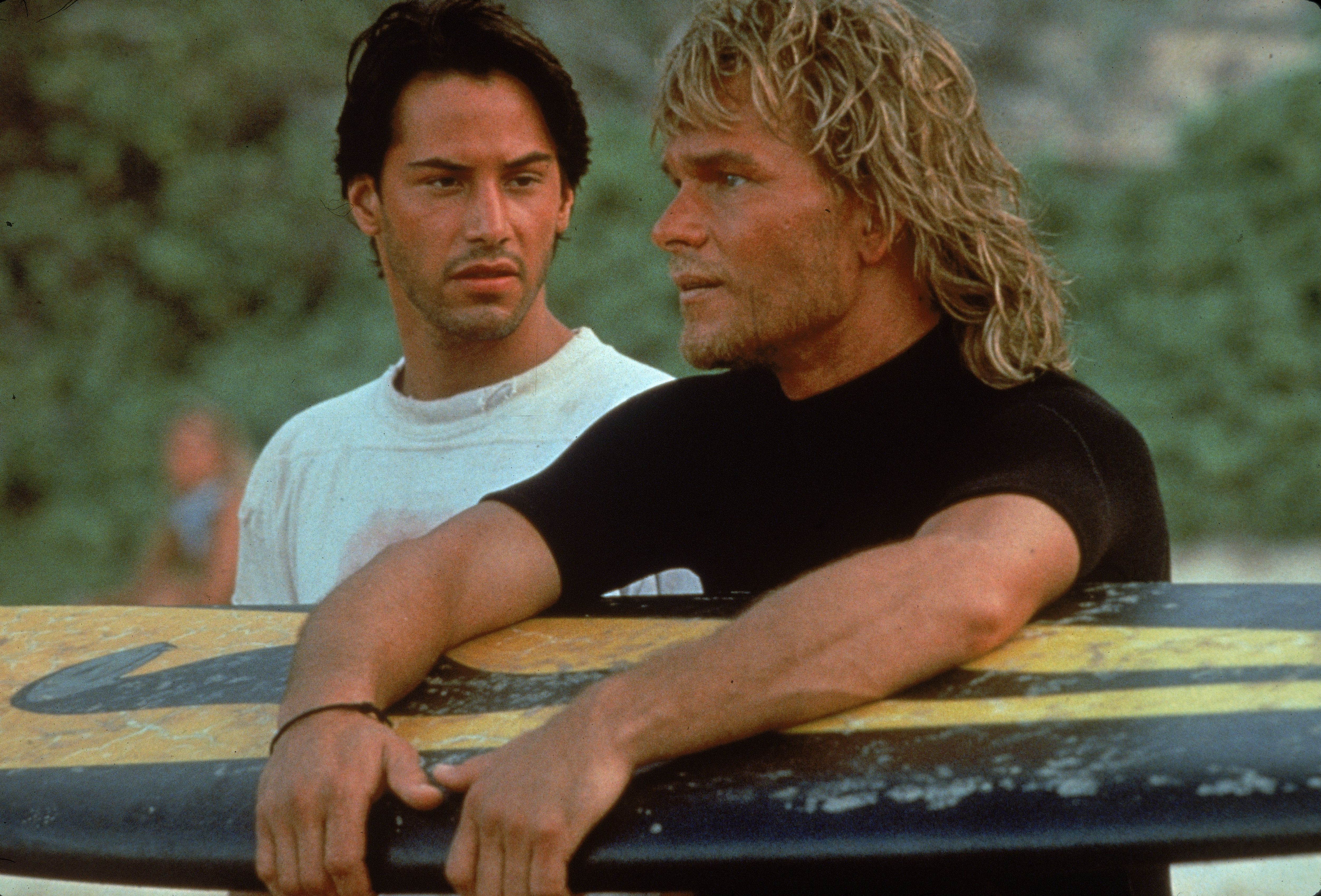 Point Break was then remade in 2015, with Édgar Ramírez, Luke Bracey, Ray Winstone, and Teresa Palmer, only to disappoint with critics and moviegoers; in his review, Collider's Tommy Cook described it as "a muddled hodgepodge of nostalgic markers". Point Break's legacy is honored more respectfully in Edgar Wright's action comedy Hot Fuzz, where the two lead characters' love of Point Break becomes a plot point; the film even replicates the scene in which Utah, to quote the film, "fires his gun up in the air and goes 'aaaaaaaa'." Point Break also served as the inspiration for the plot of 2001's The Fast and the Furious, with street racing replacing surfing.
Shout Factory's Point Break 4K set will be released on December 5, and can be pre-ordered her. Stay tuned to Collider for future updates.