The latest adaptation of Stephen King's haunting novel stars David Duchovny, Henry Thomas, Pam Grier, and more!
The Big Picture
Pet Sematary: Bloodlines, the prequel to the 2019 remake, will be released on Paramount+ on October 6, 2023.
The film is set in 1969 and follows Jud Crandall as he tries to stop an ancient evil that threatens his hometown.
With a new director and a talented cast, including David Duchovny and Pam Grier, Bloodlines is a highly anticipated addition to the Pet Sematary universe.
With Halloween just weeks away, there are many exciting new horror films to look forward to this fall. On the streaming side of things, one of the more intriguing offerings has to be Pet Sematary: Bloodlines. The prequel to the 2019 remake of Stephen King's classic is set to haunt Paramount+ in October and the horror film has just been given a ghastly R-rating. For fans of the bloody material, this shouldn't be surprising since all three past Pet Sematary films have received a mature rating. Bloodlines is rated R for "Horror Violence, gore, and language." The film is set in 1969 and follows a young Jud Crandall who dreams of leaving his hometown forever. However, his dark family history has cursed him to the contrary. It's up to Jud to stop this ancient evil before it consumes his hometown for good.
Bloodlines comes from first-time director Lindsey Anderson Beer who co-wrote the screenplay with Jeff Buhler. It's always exciting to get new blood into the horror genre, especially when it's a King property. With a cast featuring Jackson White, Forrest Goodluck, Henry Thomas, Natalie Alton Lind, David Duchovny, and Pam Grier, this Pet Sematary prequel is definitely one to keep your eye out for.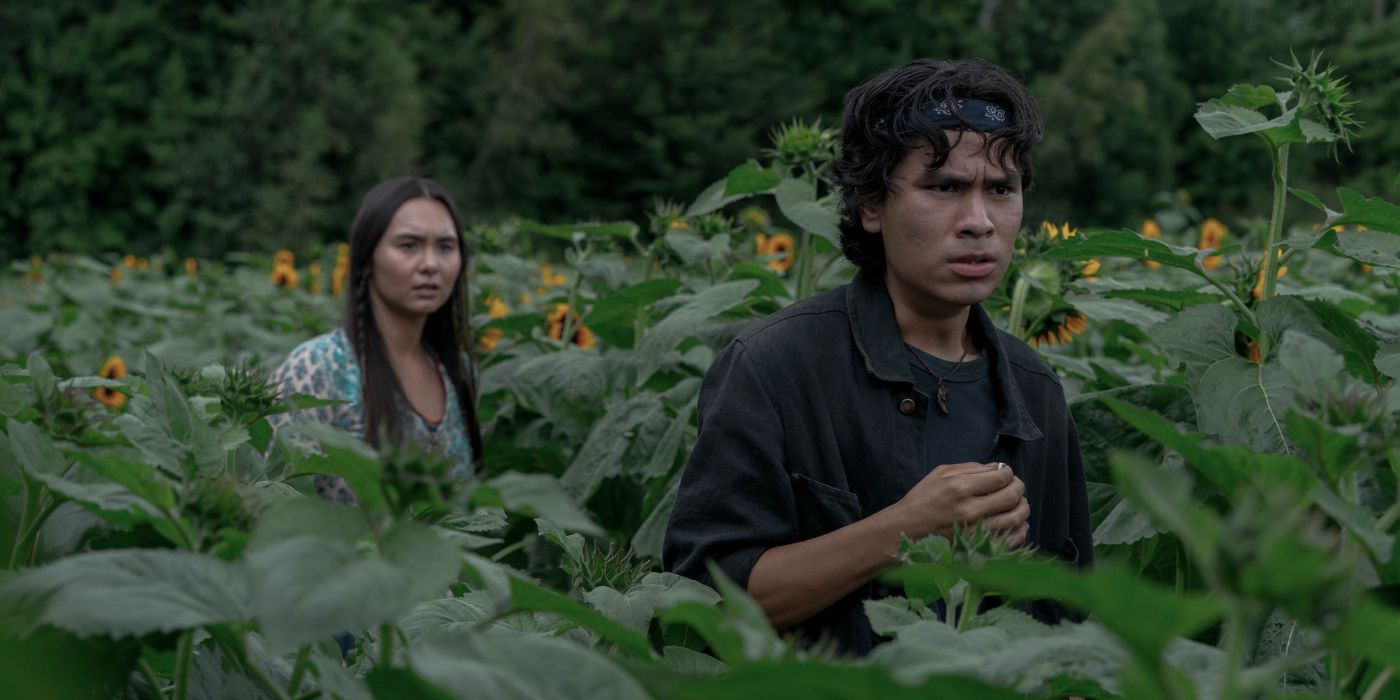 The Legacy of 'Pet Sematary'
When it comes to King adaptations, there's arguably none more beloved than Pet Sematary. In many ways, it's the author's darkest story dealing with the tragic aftermath of a death in the family and how humans lack the ability to control that morbid cycle. Whether it was the legendary performance from Fred Gwynne or the staple 80s horror atmosphere, the original film reminded moviegoers how scary King's work could be. The author's filmography to this day has been very hit-or-miss, but the 1989 film is a shiningly dreadful example of King done right. Even the 2019 remake, starring Jason Clark and John Lithgow, is a very underrated adaptation honing in on the bleak darkness of this family tragedy and then some. It's the perfect time to give that film a second chance as again Bloodlines will be in that same horror universe.
When Does 'Pet Sematary: Bloodlines' Release?
Pet Sematary: Bloodlines releases on Paramount+ on October 6, 2023. While horror fans wait for Bloodlines' first trailer, you can rent all three Pet Sematary films on Prime Video.