The Big Picture
Trust is essential in filmmaking, especially between the director and actors. Jennifer Reeder praises the trust she had with Kiah McKirnan, the star of Perpetrator.
Reeder emphasizes the responsibility of being a director, as everyone looks to them if something goes wrong. Trust with actors is crucial, especially when asking them to be vulnerable or unconventional.
The strong bond and trust between the cast and crew of Perpetrator is evident in the film, resulting in a successful and enjoyable dark comedy horror feature. Watch the full interview to learn more.
No matter the relationship – trust is everything. A key factor to how we as humans connect with others, trust has the ability to make or break bonds. In the world of filmmaking, the aspect of trust is a major one between the cast, crew, and production team as – day in and day out – they rely on one another to ensure that the project turns into the best that it can be. In a recent interview with Collider's Perri Nemiroff, Knives and Skin director Jennifer Reeder spoke about the strong ties between her and the cast of her latest horror flick, Perpetrator.
Stacked with an all-star team that includes the likes of Alicia Silverstone (Clueless) and Chris Lowell (Promising Young Woman), Perpetrator puts up-and-coming star Kiah McKirnan on display as an 18-year-old who discovers that she has some unwanted life changes coming her way. Known best for her previous role in HBO's Mare of Easttown, McKirnan was an easy choice for the leading character with Reeder revealing that trust came easily between the pair. "She is absolutely a trooper," the director says of the film's star, "She comes from a theater background. I love working with theater people because they have endurance. Kiah is a beautiful young woman, but she puts the grind in and she puts the sweat in, and she is absolutely delightful and friendly and open and trusting."
Touching more on the aspect of trust between not only she and McKirnan but also the other stars in the film, Reeder added, "Whether it's a film like this or it's something that is more grounded in reality, an actor has to trust their director and [McKirnan] trusted me. That back and forth, if you don't have that, then you have nothing. And I felt that from Alicia [Silverstone], I felt that from Christopher Lowell, I felt that from all of the amazing supporting actors."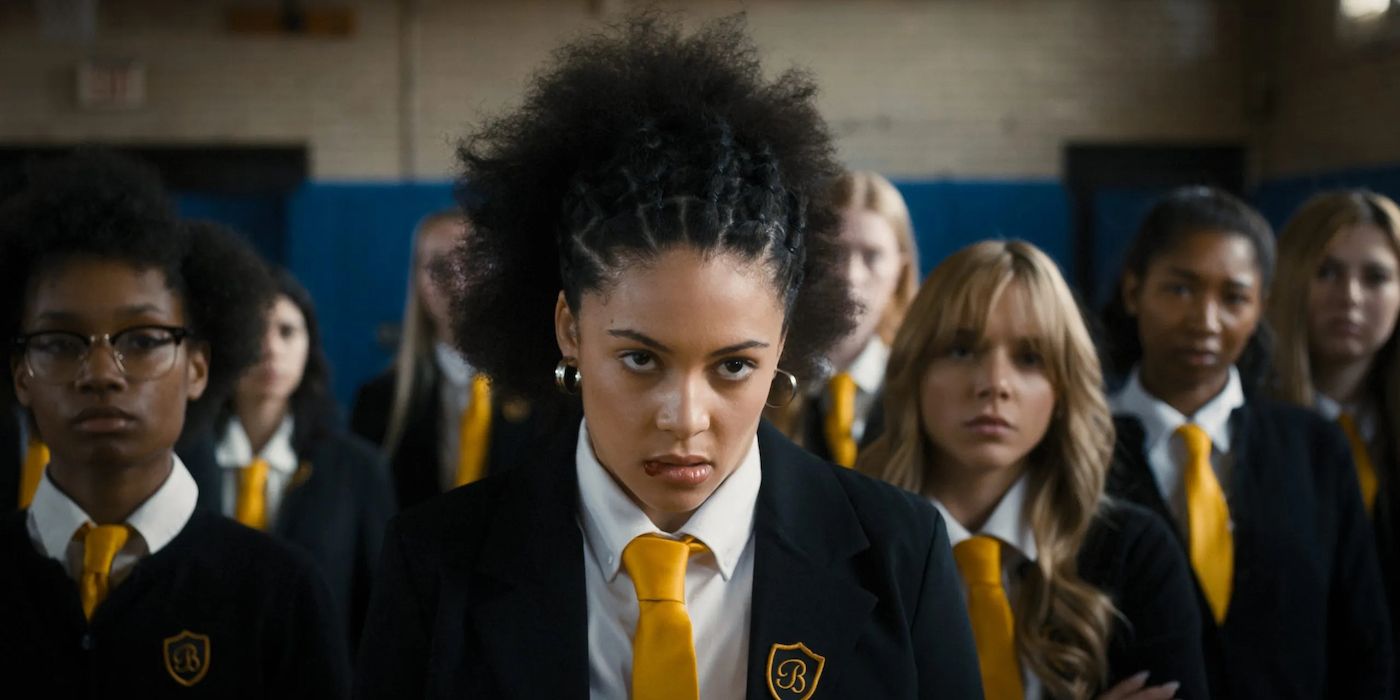 The High Stakes of Being the Team Captain
"And that's a huge responsibility," Reeder says of her position alongside the rest of the team, "Walking on set is a huge responsibility over and over again because if something goes wrong, everyone looks at you. If things go right, that's the assumption. No one gives you a pat on the back for doing what you said you were gonna do." While that responsibility is tied to a director's relationship with everyone involved with the production, Reeder says, "With the actors, especially if you're asking them to be vulnerable, to be weird, to be gross, then there has to be that level of trust."
Completely nailing the task at hand, the connection between the team of Perpetrator can clearly be spotted during every scene of the dark comedy horror feature which is now streaming on Shudder. Check out the full interview below: