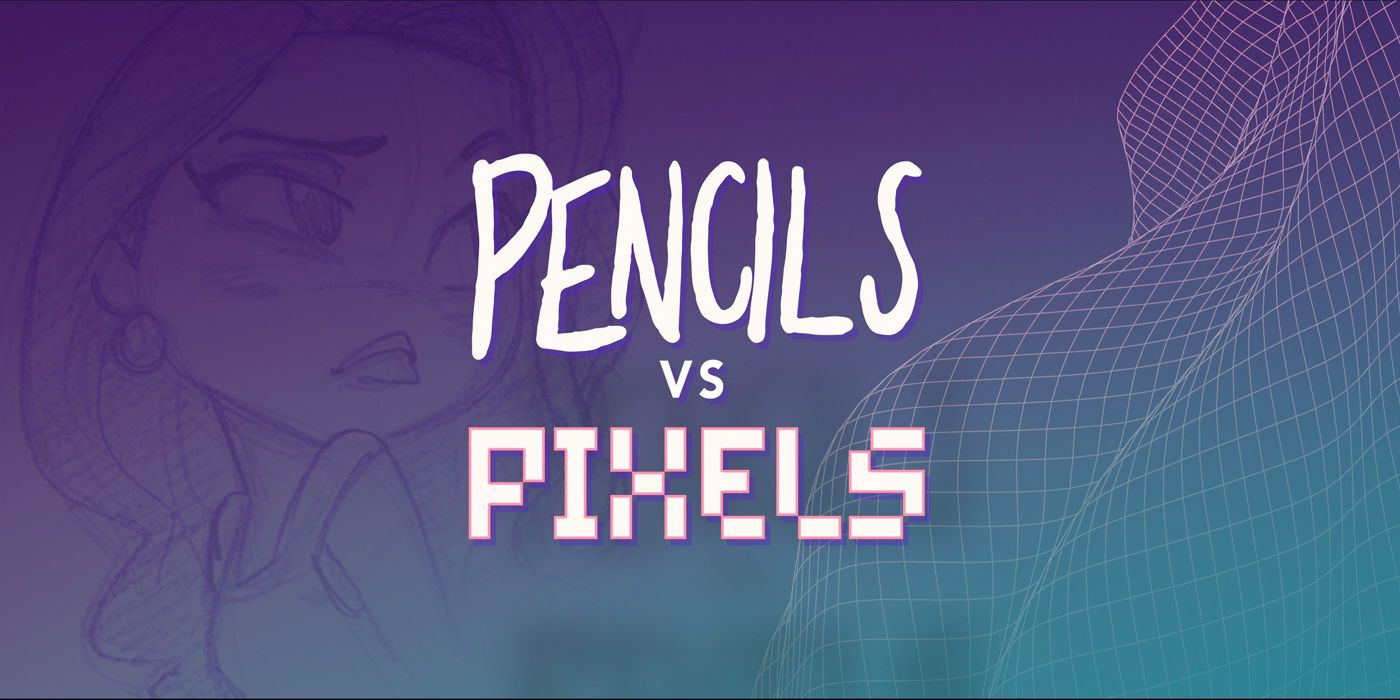 The Big Picture
Animation has evolved and challenged our notions of storytelling and imagination, as explored in the documentary Pencils Vs Pixels.
The trailer showcases the impact of Disney's animated classics during the Renaissance era, the rise of 3D-style animation with films like Toy Story, and the continued importance of hand-drawn animation, exemplified by Spider-Man: Across the Spider-Verse.
Pencils Vs Pixels features industry professionals such as Seth MacFarlane, Tom Bancroft, Pete Docter, and Leonard Maltin, and is directed by animation veteran Phil Earnest. The documentary celebrates animation in all its forms and is a must-watch.
Even though there are still many people who dismiss animation as an art form or as something just for kids, you don't need to look too far to realize that the genre has been in constant evolution as it challenges our notions of storytelling and imagination. But you don't need to take it from us: Ming-Na Wen (the voice of Mulan) will tell you all about it in Pencils Vs Pixels, a new documentary whose trailer Collider was allowed to debut. The film chronicles the evolution from 2D-animated classics to the 3D-animated revolution brought on by computers.
In the trailer that we can now share with you, three aspects of animation are tackled: First, the "Renaissance" era in which Disney completely took over the industry with its animated classics which started to claim space in awards like the Oscars — 1941's Pinocchio and 1991's Beauty and the Beast are just two examples of how animation changed the cinema landscape. Then, the trailer moves on to showcase how 3D-style animation — especially with 1997's Toy Story — challenged animation professionals and made them think their work would become obsolete. Even though Toy Story wasn't the first 3D-animated feature film, it had the widest reach and impacted the whole world as to what was possible in terms of computer-generated imagery and what it meant for the future of storytelling.
Closer to the present era, the third part of the Pencils Vs Pixels trailer makes it clear that hand-drawn animation not only didn't go away, it's still an invaluable piece of art that dictates style and can continue to surprise us – Spider-Man: Across the Spider-Verse is just the latest example of that. The documentary is, of course, a celebration of animation in all forms, and a must-watch for everyone who appreciates this art or cinema in general.
Animation Professionals Are the at the Heart of 'Pencils Vs Pixels'
The documentary features comments from industry professionals such as Seth MacFarlane (Family Guy), Tom Bancroft (Pocahontas and The Lion King producer), Pete Docter (Inside Out director), John Musker (The Little Mermaid screenwriter), Lorna Cook (Spirit: Stallion of the Cimarron director) and acclaimed film critic Leonard Maltin.
Pencils Vs Pixels is directed by Phil Earnest, a household name when it comes to animation – he has worked as as designer, illustrator, animator, musician, writer and director for more than two decades. He shared his directing duties with Bay Dariz, who also wrote and produced the documentary. Dariz's name has popped up across several film festivals with titles like Hypochondriac, Welcome to Happiness and Breaking Fast.
Pencils Vs Pixels is set to premiere on VOD on November 7. You can watch the trailer above and check out the official synopsis here:
Pencils Vs Pixels is a celebration of the unique magic of 2D hand-drawn animation and an exploration of how the Disney Renaissance of the late 1980s and early 1990s led to an animation boom that was quickly upended by the computer animation revolution that followed. Narrated by Ming-Na Wen, PENCILS VS PIXELS features many of the legendary artists who brought these now-classic films to life as they guide us through the last few decades of animation and into the future that's yet to come.