The Big Picture
The horror genre has experienced a resurgence with the return of franchises like Halloween and Scream, as well as the emergence of new genre icons like Ti West's Pearl.
The piggy bank featured in Pearl is a disturbing symbol, branded with the film's logo and rotting with maggots, representing the tragic downfall of Pearl's dreams and her descent into violence.
The character of Pearl, portrayed by Mia Goth, has become legendary in the horror community, on par with iconic characters like Freddy Krueger, thanks to West and Goth's brilliant partnership and psychologically challenging performances.
Horror fans are currently living in the middle of murder-happy genre renaissance. Over the last number of years franchises like Halloween and Scream have returned in grand blood-soaked fashion, but we've also been treated to new genre icons. There's no better example of that than Mia Goth's Pearl who appeared in two slash-tastic horror films in 2022 directed by Ti West. One of those being the character's self-titled prequel Pearl. The horror thriller has reached its one-year anniversary and to celebrate, A24 is throwing Pearl a birthday party with a Suckling Piggy Bank.
Just like in the film, this ill-fated piggy is rotting to its core with maggots all over it. Even more sadistic, the pig is branded with the film's logo. While Pearl was one of the most psychologically disturbing films to come along in a very long time, the simple image of that pig is arguably its most nauseating. As horror fans know by now, Pearl dreamed of becoming a star, but as the film went on, watching her coming to grips with her crashing "American dream" was so deeply tragic. Pearl killed her entire family, her only friend, and an innocent projectionist in graphic fashion.
This Technicolor Wizard of Oz inspired nightmare imploded Pearl's demented sense of "reality". Her dreams died with that pig. The film would cut back to it just baking in the sun on Pearl's front porch and, every time we saw it, the pig got more and more disgusting. Pearl harkened back to a simpler time in the genre where a thick atmosphere topped all other priorities.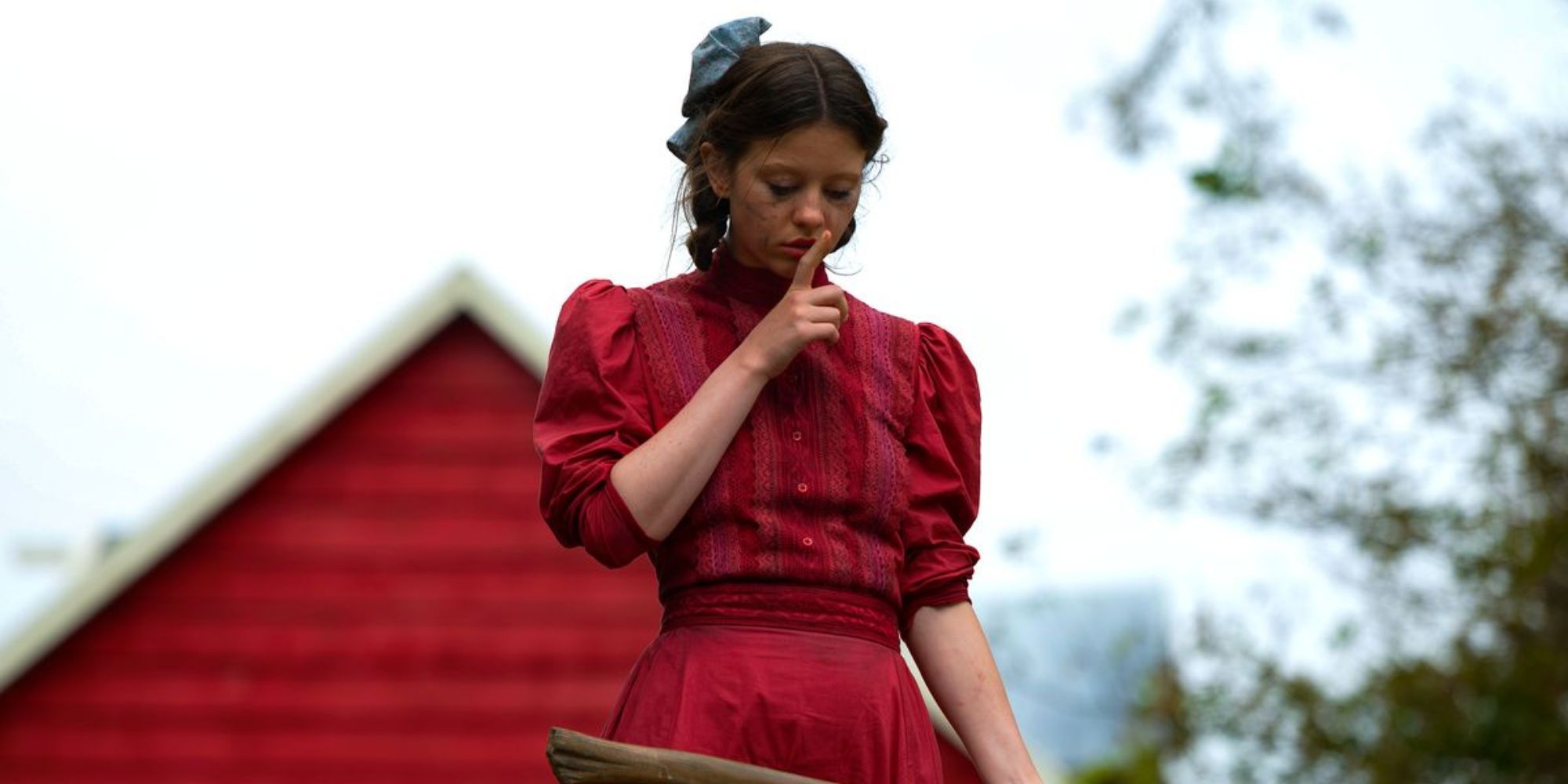 'Pearl's Legacy
The character of Pearl, with X and her prequel, has reached legendary status thanks to West and Goth's brilliant partnership. The pair's commitment to making a psychologically challenging performance has been unmatched and the way the horror community has embraced the character hasn't been seen since the 80s with Freddy Krueger. Goth should have been nominated for an Oscar, but that's a tale as old as time.
If you're brave enough to put your life savings in this piggy bank, you can pre-order it on A24's website. It'll ship the week of October 20, just in time for Pearl to crave up Halloween. West and Goth's X trilogy is set to end with MaXXXine releasing sometime in the near future. Check out the suckling Piggy Bank below: