The Big Picture
PAW Patrol: The Mighty Movie has surpassed $100 million at the global box office, proving the demand for theatrical movies for young children.
The sequel has received positive reviews and currently holds a "fresh" 79% score on Rotten Tomatoes, slightly lower than the first film's 80% approval rating.
Paramount has kept budgets tight for both PAW Patrol movies, with the sequel costing $30 million compared to the first film's $26 million, showing that huge returns can be achieved in children's movies when they are worthwhile.
While general audiences enjoy October's traditional horror offerings and Swifties party along with Taylor Swift: The Eras Tour, Paramount's unassuming PAW Patrol: The Mighty Movie has been providing counter-programming for over two weeks. On its 15th day of release, the film passed the coveted $100 million mark at the global box office. A sequel to 2021's PAW Patrol: The Movie, itself a theatrical spinoff to the popular television franchise, PAW Patrol 2 debuted alongside Saw X and The Creator in a rather crowded frame two weeks ago.
The film topped the domestic box office in its first weekend, grossing nearly $23 million. Its current stateside total stands at $44 million, and its cumulative international haul recently passed the $60 million mark. PAW Patrol's worldwide total now stands at a healthy $106 million, which means that it will imminently overtake the first film's lifetime gross of $144 million. PAW Patrol 2 has already passed the first film's lifetime domestic haul of $40 million. It's worth pointing out, however, that the first PAW Patrol was released day-and-date on the Paramount+ streaming service, at a point during the pandemic when it wasn't safe for young children to go to movie theaters.
Like the first PAW Patrol, the sequel has also received positive reviews, and is currently enjoying a "fresh" 79% score on review aggregator Rotten Tomatoes. By comparison, the first film scored an 80% approval rating. Paramount has crucially kept budgets tight on both films, with the first one coming with a reported $26 million price tag, which was only marginally increased for the sequel, which reportedly cost $30 million. It's clear by now that children are a vastly underserved demographic, and that the return-on-investment is likely to be massive if the films being offered to them are actually worthwhile.
The Industry Isn't Making Enough Theatrical Movies for Young Children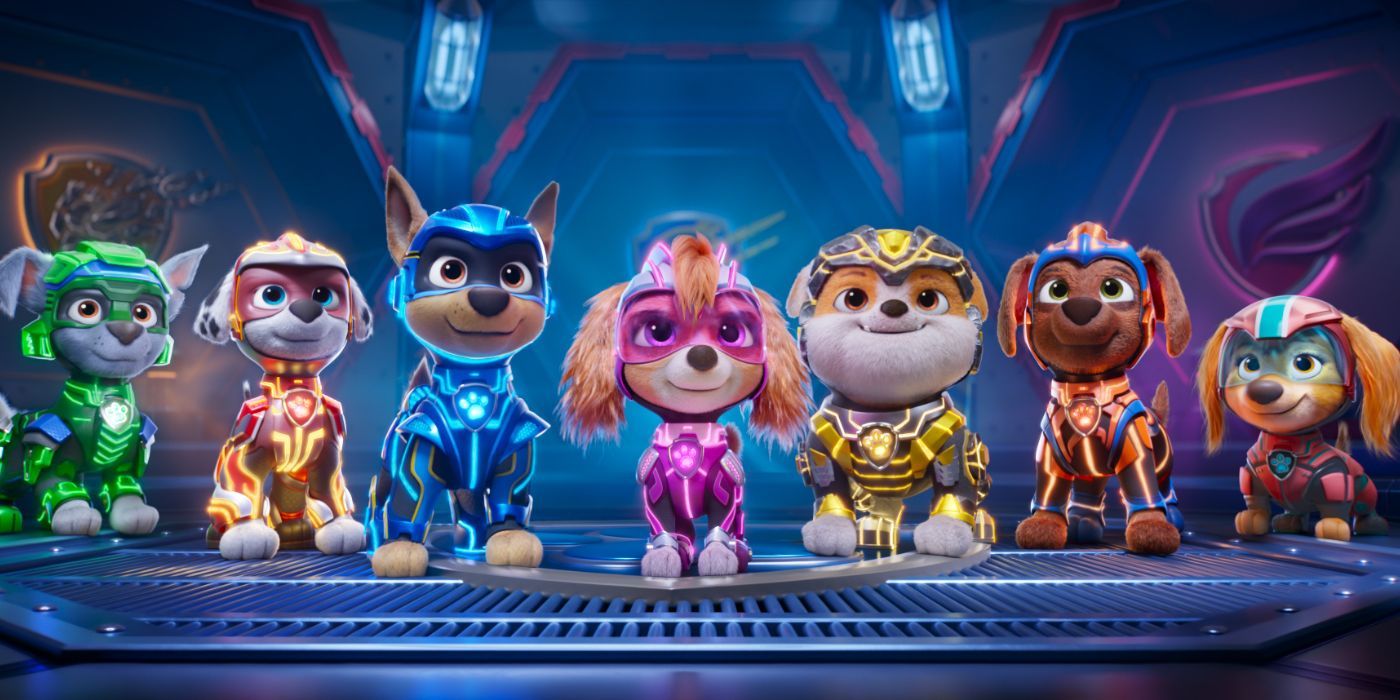 Earlier this year, The Super Mario Bros. Movie broke numerous records on its way to a $1.35 billion global haul. This was followed by Spider-Man: Across the Spider-Verse and Teenage Mutant Ninja Turtles: Mutant Mayhem, both of which were admittedly targeted toward slightly older audiences, and ended up grossing a combined total of nearly $900 million worldwide. But Pixar's Elemental is a great example of the kind of stamina that family entertainers can have at the box office. The film was all but written off after its soft debut, but it clawed its way back to a nearly $500 million global gross.
PAW Patrol 2 is being given a staggered rollout; it opened in 11 new international territories this weekend. Directed by Cal Brunker, the film features the voice talents of Mckenna Grace, Taraji P. Henson, Marsai Martin, Christian Convery, Ron Pardo, Lil Rel Howery, Kim Kardashian, Chris Rock, Serena Williams, James Marsden, Kristen Bell and Finn Lee-Epp. Stay tuned to Collider for more updates.