The Big Picture
Patrick Stewart wants to make a single Picard movie, expanding on the universe of Star Trek: Picard and avoiding Nemesis as Picard's last film.
Stewart has discussed the idea with Jonathan Frakes, Brent Spiner, and LeVar Burton, who are all interested. Frakes is Stewart's first choice to direct.
The Next Generation crew's previous theatrical outings had mixed reviews, but First Contact was a hit. Nemesis was a disaster, leading to a decade-long hiatus for Star Trek films.
His eponymous Star Trek series may have ended earlier this year, but we may not have seen the last of the iconic Jean-Luc Picard. Patrick Stewart wants to make one more voyage into theaters – and he sees his reliable Number One, Jonathan Frakes, at the helm.
Stewart's memoir, Making It So, is currently making the rounds, and an article in SlashFilm highlights one passage. In it, Stewart notes that he wants to make another Star Trek movie. "I am gently pushing Paramount to let us do one single Picard movie. Not a Next Generation movie, as we have already done four of those. This would be an expansion and deepening of the universe as we've seen it in Star Trek: Picard." Stewart has even proposed the idea to Next Generation crewmates Frakes, Brent Spiner, and LeVar Burton, and knows which one he wants to direct: "I've discussed this with Jonathan, Brent, and LeVar, and they are all game. Jonathan is my first choice to direct it." With the triumphant final season of Picard having revived interest in the USS Enterprise-D crew, it's entirely possible that Stewart may get his wish.
Can A New Picard Movie Save the 'Next Generation' Crew's Theatrical Legacy?
The Next Generation crew's first theatrical outing came in 1995's Star Trek: Generations, which contained the much-anticipated first meeting between Picard and William Shatner's Captain Kirk. Reviews were mixed, but the sequel, Star Trek: First Contact, was a hit with critics, fans, and audiences, sending the Next Generation crew back in time to defend warp drive pioneer Zefram Cochrane (James Cromwell) from the cybernetic Borg. 1999's Star Trek: Insurrection saw the crew defend an idyllic planet from a malevolent alien race affiliated with Starfleet; it was greeted with a collective shrug, and likened to an overlong episode of the TV series. The final Next Generation film, Star Trek: Nemesis, however, was an outright disaster. It mishandled the Next Generation cast, wasted a then-unknown Tom Hardy as an unimpressive villain, and failed at the box office, putting an end to Star Trek's cinematic output for the better part of a decade until it was revived with J.J. Abrams' 2009 reboot. It's no wonder that Stewart would like to film one last cinematic outing to avoid having Nemesis be Picard's last word on the big screen.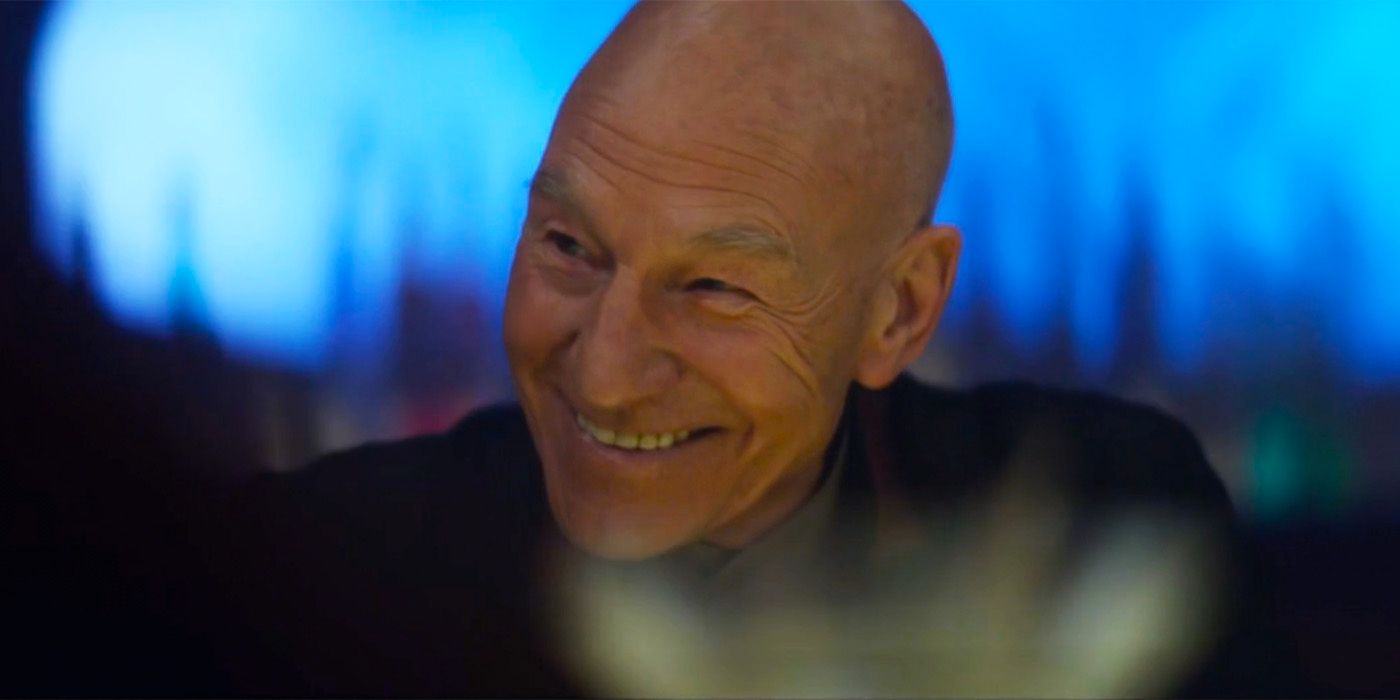 Frakes has an extensive directing resume, and is an old hand at helming Trek; he has directed 28 Star Trek TV episodes across six different series, and two theatrical Star Trek movies, First Contact and Insurrection. Most recently, he directed the acclaimed crossover between Strange New Worlds and Lower Decks, "Those Old Scientists", managing the tricky feat of transitioning animated characters to live-action.
The final season of Star Trek: Picard is now streaming on Paramount+. Stay tuned to Collider for future updates, and watch the trailer for Star Trek: First Contact below.