The Big Picture
Patrick Dempsey, known for his roles in Grey's Anatomy and Can't Buy Me Love, uses his real accent for the first time in the horror slasher film Thanksgiving.
Director Eli Roth, who dislikes poorly done Boston accents in movies, discovered that Dempsey actually grew up in Maine but had to lose his accent to pursue acting opportunities.
Thanksgiving stars Dempsey as Sheriff Eric Newlon as he investigates a series of Thanksgiving-themed murders in Plymouth, Massachusetts.
It's a beautiful day to find out that Patrick Dempsey (Grey's Anatomy) has been lying to us all the time. This month, the former TV star can be seen in Eli Roth's new horror slasher Thanksgiving, and viewers have been introduced to a characteristic of Dempsey that we've never seen, or rather, heard before — his accent. Turns out that the way we've heard him speak for over 200 episodes of the ABC medical hit series, in Disney's Enchanted and in his famous Can't Buy Me Love role is not how he speaks originally.
The information was confirmed by Roth, who revealed to MovieWeb that one of his pet peeves was how Boston accents badly done in movies tend to ruin the experience for him. That's how he ended up discovering that Dempsey grew up in the Pine Tree State, but was instructed to lose the accent in order to broaden his acting opportunities. The director was as surprised as we are, saying:
"Boston guys, we love the accent. And even if you don't have it, you still love it, or you grew up with it. Certain kids had it like wicked hardcore, other kids less so. And when Patrick Dempsey reached out to me about being in the film, he said, 'Should I do a New England accent?' I was like, 'Well, one of my pet peeves, I hate movies where someone tries to do a Boston accent and fails, it ruins the movie for me.' And he goes, 'No, no, I grew up in Maine. I got like a light accent.' And I'm like, 'Are you? That's perfect.' He goes, 'I had to lose that accent when I became an actor.' This is the first time Patrick Dempsey ever used his real accent in a film. He really talks like that."
'Thanksgiving' Is The First Time Patrick Dempsey Ever Used His Real Accent In a Movie
If you needed an extra reason to check out Thanksgiving, Roth just gave you one. This will be the first time ever that Dempsey uses his real accent in a movie, and of course, long-time fans will be listening closely from now on. In the story, the Emmy nominee plays Sheriff Eric Newlon, the Plymouth official who is tasked with investigating the series of murders that a figure has been committing while using Thanksgiving-themed weapons and attire.
Aside from Dempsey, the cast of Thanksgiving also features Nell Verlaque (Big Shot), Ty Olsson (Fire Country), Addison Rae (He's All That), Jalen Thomas Brooks (Walker), Milo Manheim (School Spirits), Rick Hoffman (Suits) and Gina Gershon (New Amsterdam). The screenplay was penned by Roth along with Jeff Rendell – who originally wrote the story as a fake trailer for the "intermission" segment on 2007's Grindhouse.
Thanksgiving is playing in theaters now. You can check out the trailer below: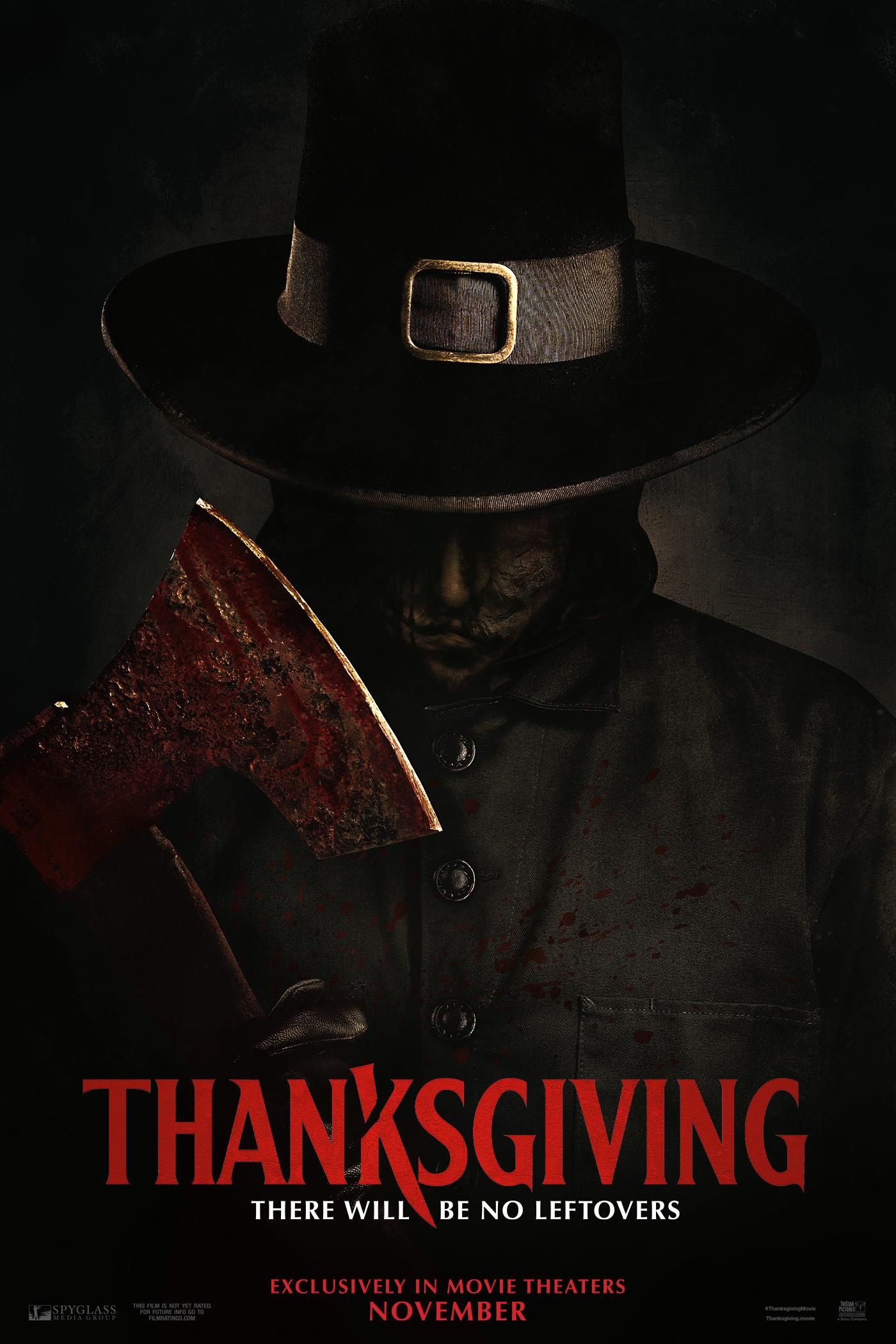 Thanksgiving
After a Black Friday riot ends in tragedy, a mysterious Thanksgiving-inspired killer terrorizes Plymouth, Massachusetts – the birthplace of the infamous holiday.
Release Date

November 17, 2023

Director

Eli Roth

Cast

Rick Hoffman, Gina Gershon, Patrick Dempsey, Milo Manheim, Addison Rae

Runtime

107 minutes

Genres

Horror, Mystery, Thriller

Writers

Jeff Rendell, Eli Roth