The Big Picture
Pain Hustlers, directed by David Yates and starring Emily Blunt and Chris Evans, explores the moral and financial aspects of working in the painkilling industry.
Liza Drake, played by Blunt, goes from struggling, to evicted, to entering a dangerous racketeering scheme after meeting pharmaceutical sales rep Pete Brenner.
The film offers a sharp and revealing look at the choices made out of desperation and greed, while Blunt shines in a role that embraces shades of gray.
Netflix has just dropped the trailer for their upcoming film Pain Hustlers, from director David Yates. The movie teams up Emily Blunt and Chris Evans for a darkly comedic look at the financial and moral pros and cons of working in the painkilling industry. Loosely inspired by Evan Hughes' book of the same name and adapted into a screenplay by Wells Tower, Pain Hustlers unfolds within the tumultuous world of a pharmaceutical company teetering on the brink of bankruptcy in Florida.
The company's fortunes take a surprising turn when they enlist the services of Liza Drake, portrayed by Blunt. Liza's life has been marked by hardship, as she previously resided in her sister's garage alongside her mother (Catherine O'Hara) and her daughter Phoebe (Chloe Coleman).
However, her circumstances take a downward spiral when she's evicted from the garage and loses her job as a stripper. In her time of desperation, Liza reaches out to Pete Brenner (Evans), a pharmaceutical sales representative whom she had encountered at the club. Pete extends a lifeline by offering her a job at his struggling company, Zanna Pharmaceuticals. The film also features the likes of Jay Duplass, Brian d'Arcy James, Amit Shah, Aubrey Dollar, Willie Raysor and Andy Garcia.
'Pain Hustlers' Will Introduce A New Side to Emily Blunt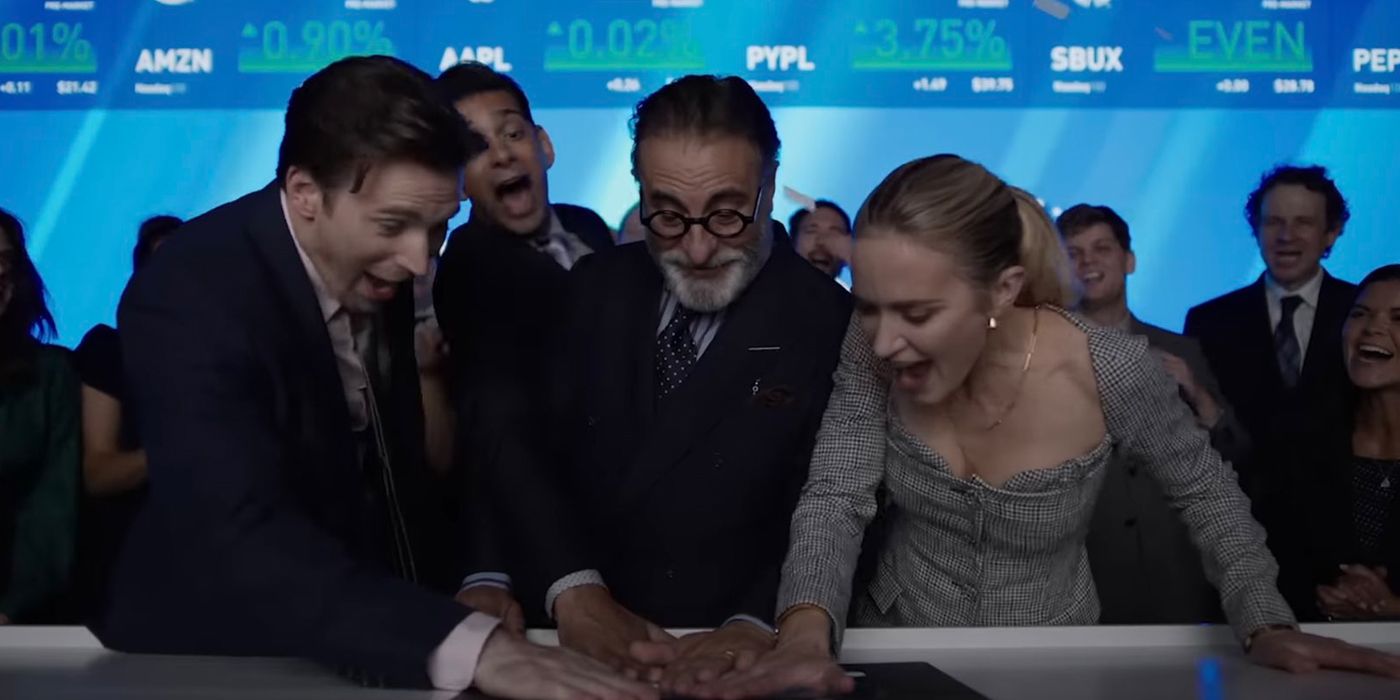 In Collider's review of the film, Ross Bonaime praised the performance of Blunt, noting that the actress appears to be relishing "finally having an opportunity to play a role that lives a bit more in the gray."
Pain Hustlers will be released in select theaters on October 20, before heading to Netflix to begin life streaming on October 27. You can check out the latest trailer and full synopsis for the movie down below.
Liza Drake (Emily Blunt) is a blue-collar single mom who has just lost her job and is at the end of her rope. A chance meeting with pharmaceutical sales rep Pete Brenner (Chris Evans) puts her on an upwards trajectory economically but dubious path ethically as she becomes entangled in a dangerous racketeering scheme. Dealing with her increasingly unhinged boss (Andy Garcia), the worsening medical condition of her daughter (Chloe Coleman), and a growing awareness of the devastation the company is causing forces Liza to examine her choices. Pain Hustlers is a sharp and revealing look at what some people do out of desperation and others do out of greed. The film is directed by BAFTA award winner David Yates, produced by Lawrence Grey, and also starring Catherine O'Hara, Jay Duplass and Brian d'Arcy James.