The Big Picture
David Yates, known for his work on the Fantastic Beasts and Harry Potter films, is directing a new feature called Pain Hustlers, which will have a limited theatrical release before streaming on Netflix.
The trend of dual releases aims to maximize views and box office revenue, as seen with other Netflix productions like All Quiet on the Western Front and Don't Look Up.
Pain Hustlers explores the story of a single mother (Emily Blunt) who gets caught up in a pharmaceutical racketeering scheme, shedding light on the ongoing opioid crisis. The cast also includes Chris Evans, Andy Garcia, and other talented actors.
For fans of the man behind such celebrated titles as the entire Fantastic Beasts franchise and four Harry Potter flicks, it may have come as a surprise that David Yates would be swapping out the big screen for that sweet streamer life with his latest production. But now, Netflix reveals that this isn't entirely the case as the director's upcoming feature Pain Hustlers will celebrate a limited theatrical release. Dropping in theaters just one week before it's made available on the streaming platform, the star-studded production arrives in cinemas on October 20, 2023, with its Netflix release to follow on October 27, 2023.
A very common theme over the last few years for streamers including Netflix and Peacock, the double release is a terrific way to drive up those views and make some extra cash at the box office. Following in the footsteps of other Netflix productions like Edward Berger's award-sweeping anti-war feature, All Quiet on the Western Front and Adam McKay's Don't Look Up, Pain Hustlers' theatrical release also gives the film an opportunity to take a sprint at an Academy Award.
In Pain Hustlers, Emily Blunt stars as Liza Drake, a single mom just trying to survive after the massive financial blow of losing her job. After she meets a charming and persuasive pharmaceutical sales rep named Pete Brenner (Chris Evans), Liza dives into the up-and-coming world of corporate medicine. Unfortunately for Liza, she's stumbled right into a racketeering scheme led by her morally questionable boss (Andy Garcia). Stepping back to take a look at how her new career is affecting not only her but also her daughter and strangers across the country, Liza is faced with a tough decision.
Who Else Stars in 'Pain Hustlers'?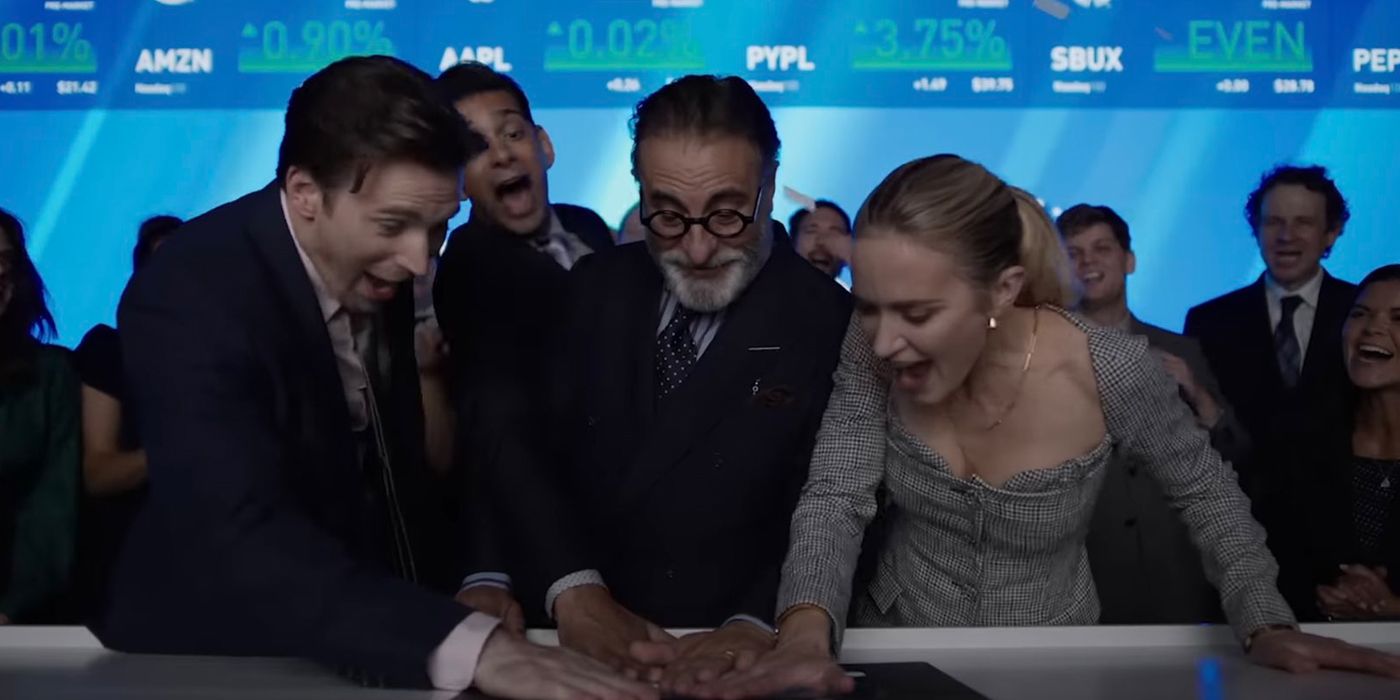 Joining the main cast is an ensemble that includes Chloe Coleman (Dungeons & Dragons: Honor Among Thieves), Jay Duplass (Jeff, Who Lives at Home), Willie Raysor (Halloween Kills), Amit Shah (The Courier), Aubrey Dollar (Point Pleasant), and Brian d'Arcy James (Love & Death).
As viewers may have noticed, there's been an uptick in productions centered around the opioid crisis in recent years with Pain Hustlers being no different. Most recently, Netflix dropped a similar tale in mini-series form in Painkiller, which featured Matthew Broderick as Purdue Pharma President Richard Sackler. Rival streamer, Hulu, also shed light on the heartbreaking ongoing epidemic with its 2021 award-winning series, Dopesick.
As of right now, no trailer for Pain Hustlers has been released but if you're interested in other similar titles, check out the teaser for Painkiller below.