The Big Picture
Denis Villeneuve and Paul Thomas Anderson praise Christopher Nolan's film Oppenheimer as a "masterpiece" and emphasize the impact it has had on promoting the theatrical experience.
Anderson emphasizes the influence of Nolan in the filmmaking industry, stating that when he speaks, people listen, and audiences have been rewarded for it.
Both filmmakers highlight the significance of Oppenheimer being released in theaters, citing the importance of experiencing movies as an art form rather than mere "content" to be consumed.
Christopher Nolan's Oppenheimer has proven to be not just a massive financial success, but also as a new touchstone for the future of "the theatrical experience" for filmmakers across the world, and it now has two big-name supporters in the form of Denis Villeneuve and Paul Thomas Anderson. After a first viewing of the film, Villeneuve — whose movie Dune was pushed back till the spring of 2024 in response to the ongoing strikes — believed what he had just seen was a "masterpiece."
Villeneuve was fully convinced it would go on to be a financial success, although he admitted that even he was surprised by how well it had done, "Where it is right now has blown the roof off of my projection. It's a three-hour movie about people talking about nuclear physics."
Villeneuve's contemporary, Anderson, made the point that when Nolan talks, filmmakers and audiences have learned it's best to listen, as those are the words of someone who just understands the medium of cinema and is a man whose influence should be followed. Anderson states, "When a filmmaker as strong as Chris is pointing a finger at you and telling you where to go…you listen…and audiences have been rewarded for it. I know some film buffs who drove from El Paso to Dallas to see the film properly. That's about 18 hours round trip."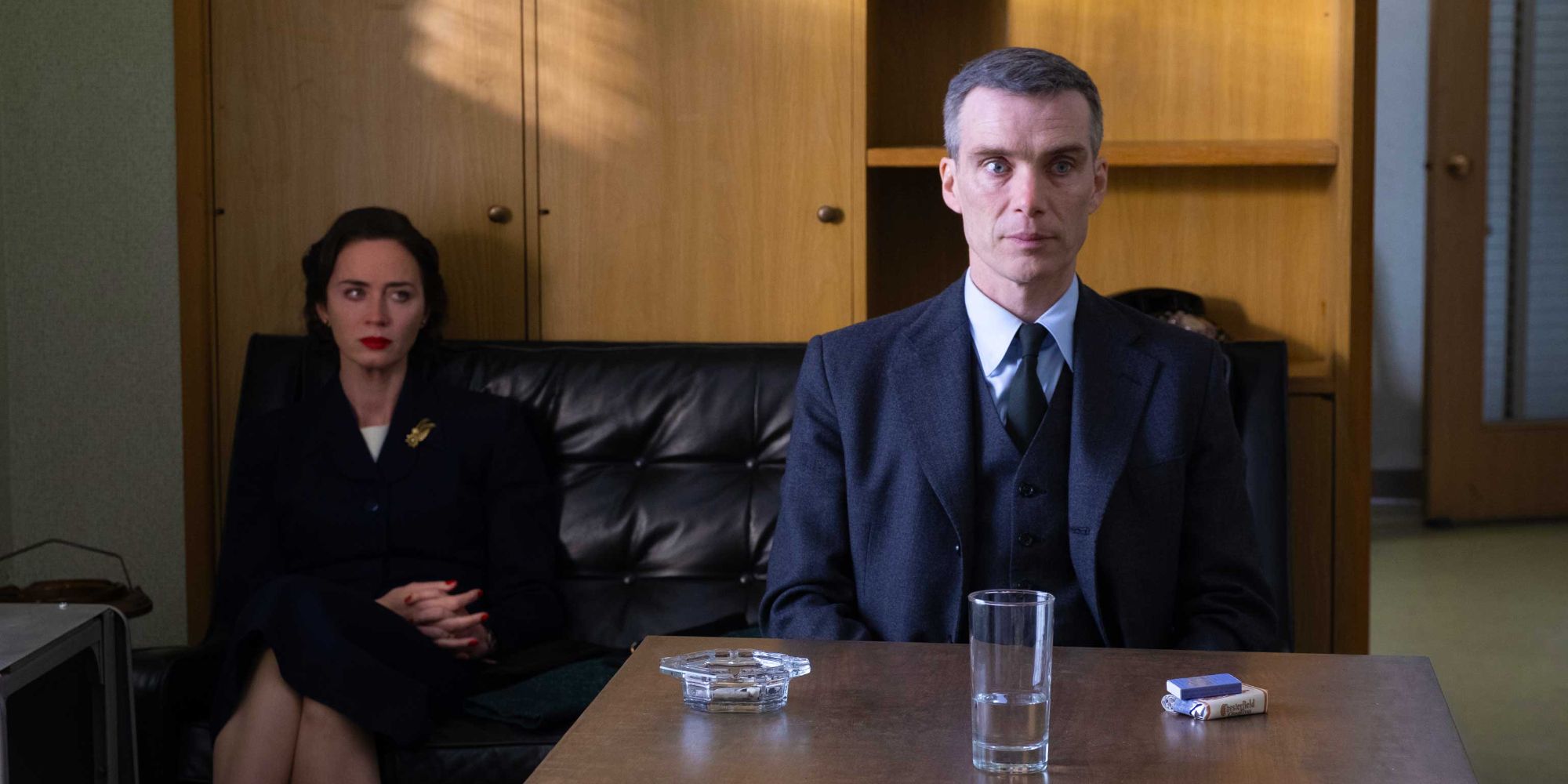 Speaking with the Associated Press, both Villeneuve and Anderson extolled the virtues of Nolan's film — and filmmaking — as well as the impact it has had financially and purely in terms of promoting the theatrical experience, with the pair agreeing that Oppenheimer has made cinema feel like an event again. "I don't think there's anyone who could disagree – seeing Oppenheimer on film is superior in every single way," Anderson said. "Not to mention, people are tired of asking, 'Why would I go to a movie theater to watch TV?' Good question…you don't have to anymore. I would call [theaters showing the movie on film rather than digital] this as nature's way of healing."
Art Form Not Content
Villeneuve concluded by adding that Oppenheimer reinforced his belief that film would always be seen, primarily, as an art form rather than "content" to be churned out purely to make money, regardless of quality. "There's this notion that movies, in some people's minds, became content instead of an art form. I hate that word, 'content,'" Villeneuve said. "That movies like Oppenheimer are released on the big screen and become an event brings back a spotlight on the idea that it's a tremendous art form that needs to be experienced in theaters."
Oppenheimer is currently still in theaters.