The Big Picture
Chris Nolan's masterpiece Oppenheimer will be released on digital, 4K UHD, Blu-ray, and DVD on November 21, four months after its theatrical release.
The movie has been a major financial success, grossing over $940 million worldwide, and is expected to be an Oscar frontrunner in multiple categories.
Oppenheimer is praised for its practical effects, beautiful cinematography, and mature tone, showcasing a different side of Nolan's filmmaking style. Fans can purchase physical copies or stream it on various digital platforms.
Although it's still playing in theaters—a sign of just how successful the film has been—Christopher Nolan's masterpiece Oppenheimer has now set its digital release date, as well as a date for the film arriving in physical form in stores across the country. The film is still showing in select theaters, particularly in the IMAX format, across the world but now, fans can take the movie home with them.
Oppenheimer will be released on digital, 4K UHD, Blu-ray and DVD on November 21, which will mark exactly four months since the film was released in cinemas. This release date lines up with what the film's producer Emma Thomas told the Associated Press last month, when she revealed that the movie would not be available to be purchased on digital or streamed at home until "late November".
The highest-grossing biopic of all time, the movie stars Cillian Murphy as J. Robert Oppenheimer, the theoretical physicist who served as the director of the Manhattan Project, which was based in Los Alamos, New Mexico. The Manhattan Project was a secret research group tasked with developing and putting into practice the very first weapon of mass destruction, with its main purpose to end the Second World War definitively upon its use on the empire of Japan. The film also stars Robert Downey Jr., Emily Blunt, Florence Pugh, Matt Damon, Kenneth Branagh, Jason Clarke, Josh Harnett, Dylan Arnold, Benny Safdie, James D'Arcy, Tony Goldwyn, Olivia Thirlby, and Jack Quaid.
An Incredible Financial Success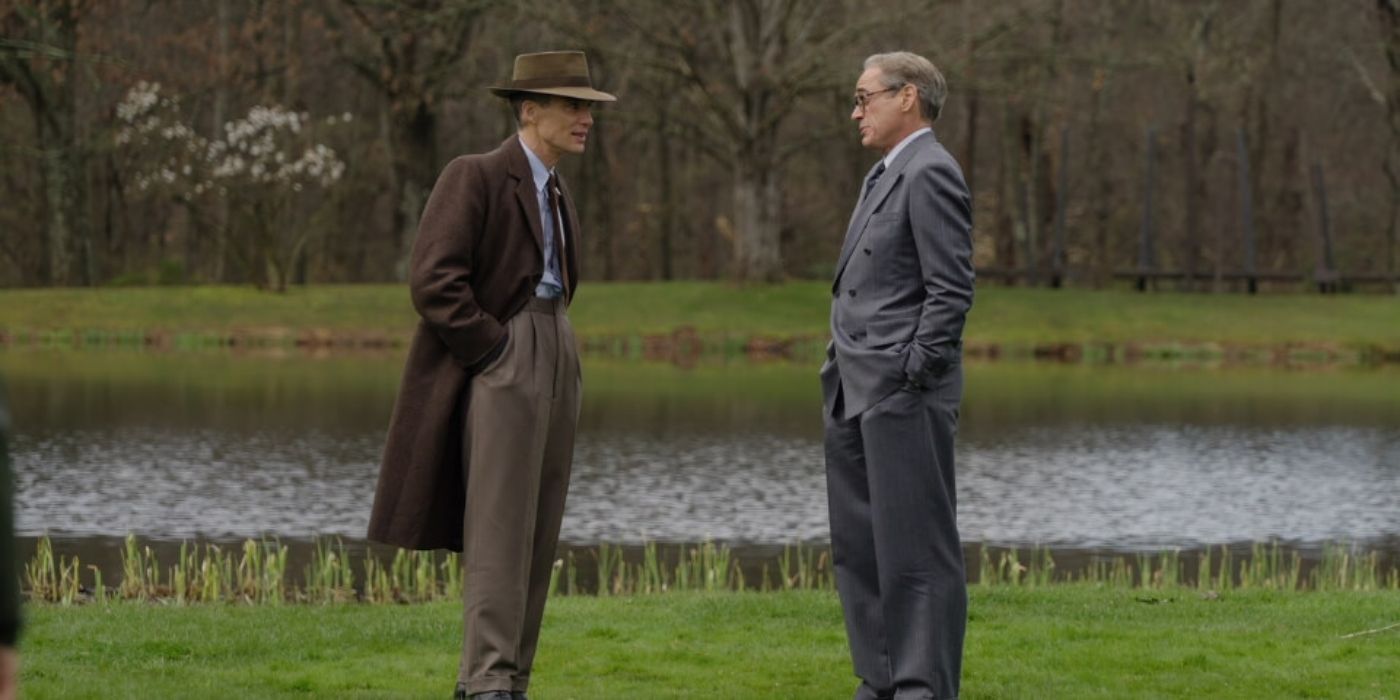 Up to this point, the movie has achieved an astonishing milestone, accumulating over $940 million in worldwide box office earnings. This is a remarkable feat considering it's an R-rated, three-hour biographical film. Additionally, it is highly anticipated to be a frontrunner at the Oscars, with potential nominations across various categories including Best Picture, Best Director, Best Lead Actor, Best Supporting Actor, Best Supporting Actress, Best Adapted Screenplay, Production Design, Cinematography, Editing, Sound, Visual Effects, and Score.
Filled with practical effects, combined with an outstanding musical score by Ludwig Göransson and stunning cinematography by Hoyte van Hoytema, the film is regarded as Nolan's most mature work to date, and leans into an ominous, dialogue-driven tone, diverging from the high spectacle he's typically associated with.
Movie lovers will be able to buy Oppenheimer on 4K Blu-ray DVDs physically from Amazon, Best Buy, Target, and Wal-Mart. Digital storefronts, like Amazon Prime Video, Apple TV+, Vudu, Xfinity, YouTube, Microsoft, and Verizon, will also make the film available to stream on November 21.