The Big Picture
Oppenheimer's initial expectations were conservative, but the film surpassed them and grossed over $900 million and counting, defying traditional box office expectations.
Theaters fully embraced Oppenheimer, with the film breaking records and becoming the highest-grossing film in the iconic TCL Chinese Theater's 97-year history.
Emma Thomas, the producer, is delighted by the film's success and its ability to reach diverse audiences, including teenagers who are often dismissed by film studios. The film has been praised for its long-form storytelling and big ideas.
Oppenheimer producer Emma Thomas has revealed that, while the movie went on to gross over $900 million and counting, initial expectations for the film were much more tempered and conservative. Thomas, who is married to Nolan, has been the producer behind all of Nolan's films, starting with the short film Doodlebug. Their collaborative journey, from Memento and The Prestige to Inception, Interstellar and Dunkirk has consistently defied traditional box office expectations.
With their latest film, Oppenheimer, they were cautiously optimistic about their creation, considering the unpredictable nature of the marketplace and box office tracking since the pandemic. Films have sometimes been predicted to open massively and failed to impress, or even opened very well and almost inexplicably ran out of steam almost immediately.
"Chris has always made films that challenge audiences," Thomas said to the Associated Press. "He has faith in his audiences and, generally, they've met him where he is," adding that the "pipe dream" would be for the film to somehow beat Dunkirk's opening weekend gross of $50.5 million, which drew just more than Interstellar's $47.5 million. As it turned out, the film made $80.5 million in a stunning display, particularly for a three-hour film that is, ostensibly, about men talking in rooms about nuclear physics.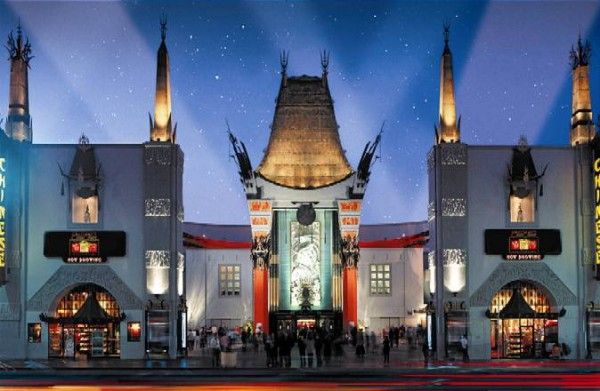 Theaters Embraced the Nuclear Explosion
From the very start, theaters wholeheartedly embraced Oppenheimer. The iconic TCL Chinese Theater, in a remarkable feat, resurrected a film projector and meticulously crafted a custom booth to support the film. Their dedication yielded significant dividends: Oppenheimer has become the highest-grossing film in the theater's illustrious 97-year history, amassing an impressive $2.3 million and counting. This accomplishment has surpassed the previous record holder, Star Wars: The Force Awakens which took 15 weeks to gross $1.5 million, whereas Oppenheimer achieved this feat in just four weeks.
Thomas couldn't hide her delight at seeing the film continue to do well, particularly with age groups that she feels may have been dismissed unfairly or neglected by film studios, particularly teenagers. Revealing that, after taking her teenage kids to see Theater Camp on a Friday evening a month after Oppenheimer's release, she saw a full auditorium playing her film, she found it especially pleasing to see the film reaching all kinds of audiences.
"It was packed, like it was 7pm, Friday night, opening weekend. But what was fantastic was seeing the broad range of people in that screening. It was younger people, it was older people. That excitement in theaters is why we make movies. We have teenagers and everyone's sort of dismissing them as potential audiences. They think they're just not into longform storytelling or big ideas and that's complete nonsense. … It's just been incredibly touching, honestly, to hear people talk about the film and hear about young people going to see it multiple times."
Oppenheimer continues to play in theaters, but you can start looking for it on digital later this fall.