The Big Picture
Oppenheimer, Christopher Nolan's latest film, has earned over $170 million from IMAX screenings alone.
Despite its lengthy runtime and R-rating, Oppenheimer has become one of the biggest releases of the year, crossing the $850 million benchmark in total earnings.
The film boasts an all-star cast including Cillian Murphy, Robert Downey Jr., Emily Blunt, Florence Pugh, Matt Damon, and many more, contributing to its worldwide box office success.
Oppenheimer continues to improve its box office record even after a month after premiering on the big screen worldover, with Christopher Nolan's latest project earning over $170 million from IMAX screenings alone. The movie uses the format to highlight its exposive scenes, as well as enhancing the thrilling performances from its cast with emotional close-ups. It appears that nothing is going to stop the movie from making history considering it's rating and extensive runtime, becoming a unique case of audiences not getting tired of a story made with care.
The total gathered by Oppenheimer from IMAX screenings, combined with what it has earned from the rest of the formats available in its distribution, has allowed the film to cross the $850 million benchmark. A single screening of Oppenheimer takes over three hours to be completed and, in addition to the impressive runtime, its R-rating meant that it would have a reduced opportunity to reach a bigger audience. However, those factors didn't prevent Nolan's story about the man behind the atomic bomb to perform like a typical summer blockbuster, becoming one of the biggest releases of the year in the process.
In the latest movie by the filmmaker behind Tenet, Cillian Murphy plays the titular historical figure, as the scientist struggles with the moral consequences of developing a weapon of mass destruction. Robert Downey Jr. portrays Doctor Lewis Strauss, a contemporary of Oppenheimer who could be considered his biggest rival within the narrative established by the movie.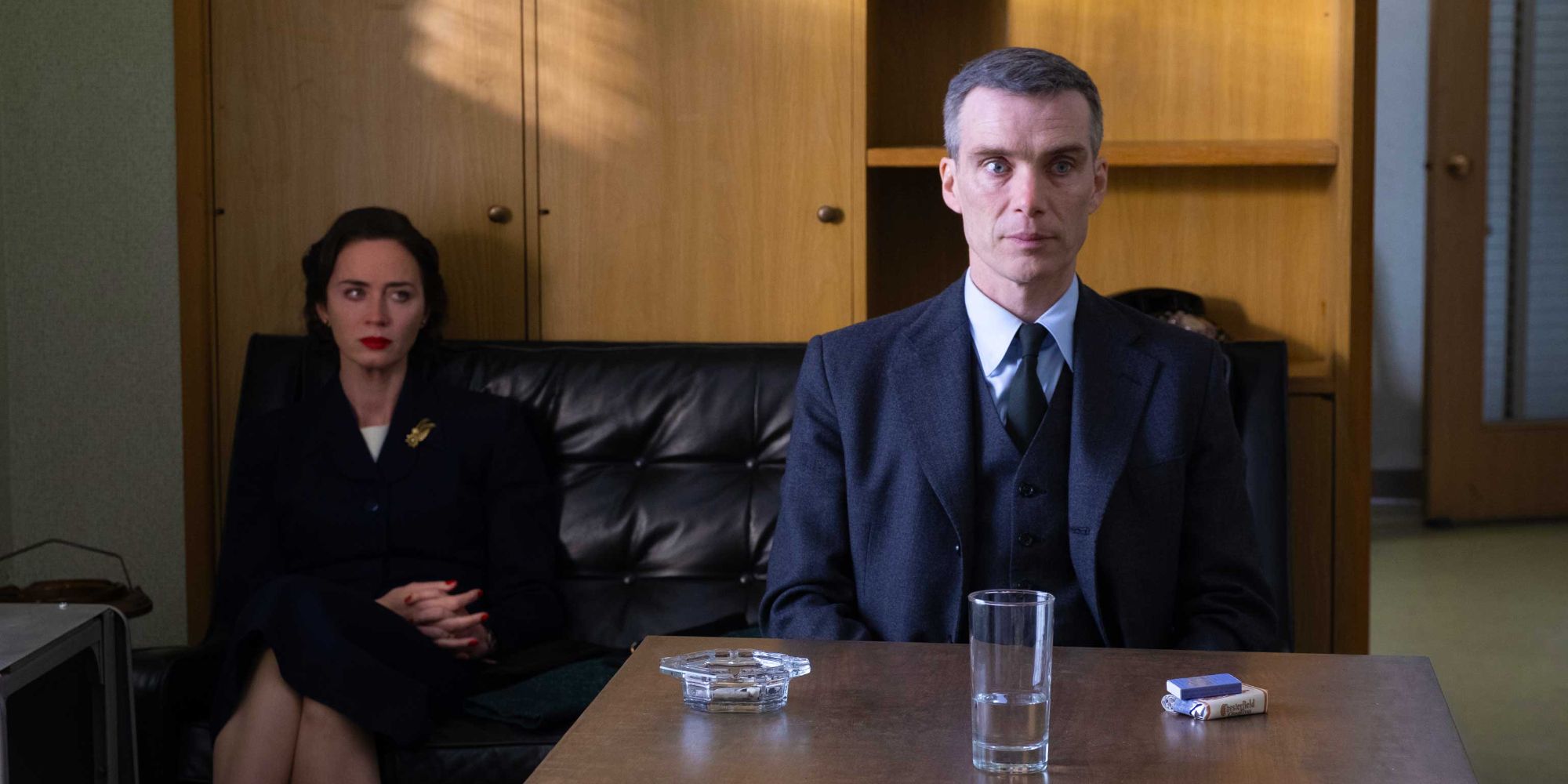 'Oppenheimer's All Star Cast
It's hard to release a project that can gain this much attention at this point of its run without a little romance, and Oppenheimer packs plenty of drama on that front. Emily Blunt delivered a powerful performance as Kitty Oppenheimer, the scientist's wife, while Florence Pugh portrayed Jean Tatlock, one of the most meaningful people in the titular character's life. Nolan managed to gather one of the most well-rounded casts of his career, alongside Muprhy, Downey Jr., Blunt, Pugh.
The movie also starred Matt Damon, Kenneth Branagh, Jason Clarke, Rami Malek, Josh Harnett, Dylan Arnold, Benny Safdie, James D'Arcy, Tony Goldwyn, Olivia Thirlby, and Jack Quaid, to name a few. It is not surprising that the project attracted so many hitters considering its story, writing, and the man at the helm. The final result is a worldwide box office of almost $900 million, depending on how it performs over the next couple of weeks.