The Big Picture
Director Christopher Nolan's film, Oppenheimer, is a box office success, grossing nearly $900 million worldwide in less than two months.
It has surpassed Nolan's previous film Inception at the global box office, becoming his third-biggest release of all time.
Oppenheimer has performed like a superhero movie, earning over $170 million worldwide from the premium IMAX format alone, and is currently the third-biggest film of the year.
Director Christopher Nolan's Oppenheimer is refusing to slow down at the global box office, as it nears an astronomical new milestone in its record-breaking run. Released alongside Barbie in what came to be known as the legendary "Barbenheimer" double-bill — the simultaneous release of two vastly different films that has now delivered over $2 billion in gross revenue — Oppenheimer has somehow managed to gross nearly $900 million worldwide in under two months of release.
The movie added roughly $3 million domestically in its eighth weekend, and grossed around $25 million from overseas territories during the past week. This takes its running domestic total to $315 million, and its overseas haul to $575.9 million, for a cumulative global gross of $891 million. Last week, Oppenheimer overtook Nolan's Inception at the global box office, cementing itself as the filmmaker's third-biggest release of all time, behind his second and third Batman films.
Released in 2010, the far more accessible Inception grossed $837 million in its global run, while 2008's The Dark Knight and 2012's The Dark Knight Rises both just about managed to pass the $1 billion mark globally, finishing within $100 million of each other. Oppenheimer's success marks a return to box office form for Nolan, whose last film, Tenet, grossed around $365 million worldwide at the peak of the pandemic in 2020. Its release was mired in controversy, as a proper vaccination drive hadn't yet begun, and ultimately proved that audiences weren't quite ready to return to theaters.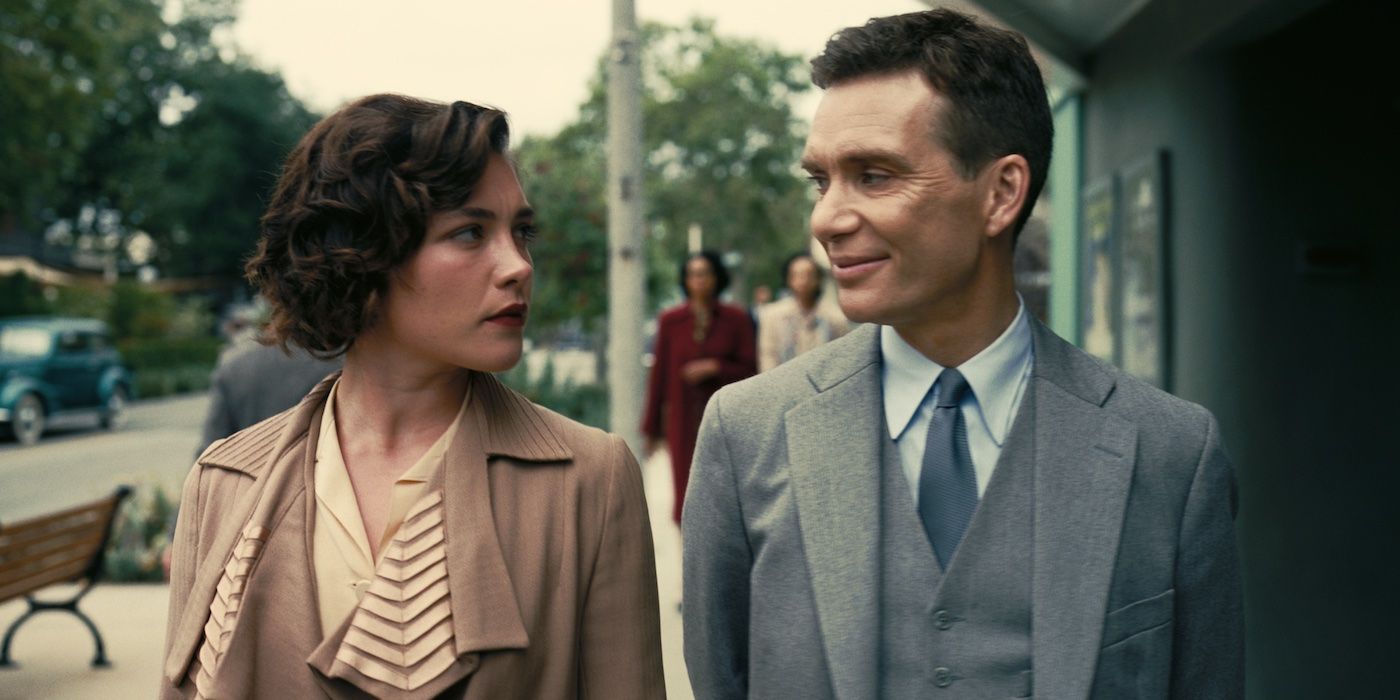 The Biopic Is Performing Like a Superhero Movie
But if there's anyone who could have convinced millions of people across the globe to sample his three-hour epic about the end of the world, it's Nolan. Over the years, the filmmaker has earned a staggering amount of goodwill by consistently producing thought-provoking films that provide plenty of spectacle while pushing technical boundaries. Oppenheimer, like most of his recent movies, was predominantly shot on high format film, including IMAX. In fact, the movie has earned over $170 million worldwide from the premium IMAX format alone. It remains the third-biggest film of the year, behind The Super Mario Bros. Movie ($1.36 billion) and Barbie ($1.4 billion).
An unconventional biopic on the life of theoretical physicist J. Robert Oppenheimer, best known as "the father of the atomic bomb," the movie cost Universal around $100 million to produce, which is roughly half of what Warner Bros. shelled out for Tenet. It also marks Nolan's first film with Universal, after he publicly severed ties with W.B. following the studio's controversial decision to simultaneously release each movie on its 2021 slate on the Max streaming service. Already an Oscar front-runner, the film stars Cillian Murphy in the titular role, alongside Robert Downey Jr., Emily Blunt, Matt Damon and Florence Pugh. Stay tuned to Collider for more updates.