The Big Picture
Oppenheimer surpasses Guardians of the Galaxy Vol. 3 as the third-highest grossing film of 2023 worldwide, even though it's an R-rated film with no popular intellectual property.
With its success in China and potential for further growth in Asia, it's possible that Oppenheimer will earn over $900 million worldwide.
The film has broken records, becoming Nolan's highest-grossing film without a superhero character and the second-highest grossing R-rated film ever, though it may not reach Joker's billion-dollar mark.
Oppenheimer, the three-hour historical behemoth from Christopher Nolan, continues to defy all odds and expectations at the worldwide box office, and it has now surpassed Guardians of the Galaxy Vol. 3′s $845.5 million to become the third-highest grossing film of 2023 worldwide with a global cume of $851.3 million to date. What makes this even more remarkable is that the two films above the film are both based on well-known intellectual properties, as well as the fact that Oppenheimer is an R-rated film, which limits its audience potential.
With the film now playing in China, where the opening weekend numbers were expected to be massively impressive, the film has received an atomic-sized boost to its box office and, with decent legs in Asia—where Nolan himself has visited to promote the film, the first such director to do so since the pandemic to go to China, in fact—it's not completely unrealistic the film will surpass $900 million worldwide. With a return to IMAX screens later in the year, as well as a probable re-release around awards season in anticipation of much attention in all the major categories, it would be foolish to write off the prospects of "Billionheimer" becoming a thing.
The movie also grabbed a few other records lately. It's now overtaken Inception as Nolan's highest-grossing film which doesn't happen to feature a vigilante who dresses as a bat, as well as becoming the second-highest grossing R-rated film of all time behind Joker, although that film's eventual total gross of $1.066 billion worldwide may well be hard to reach.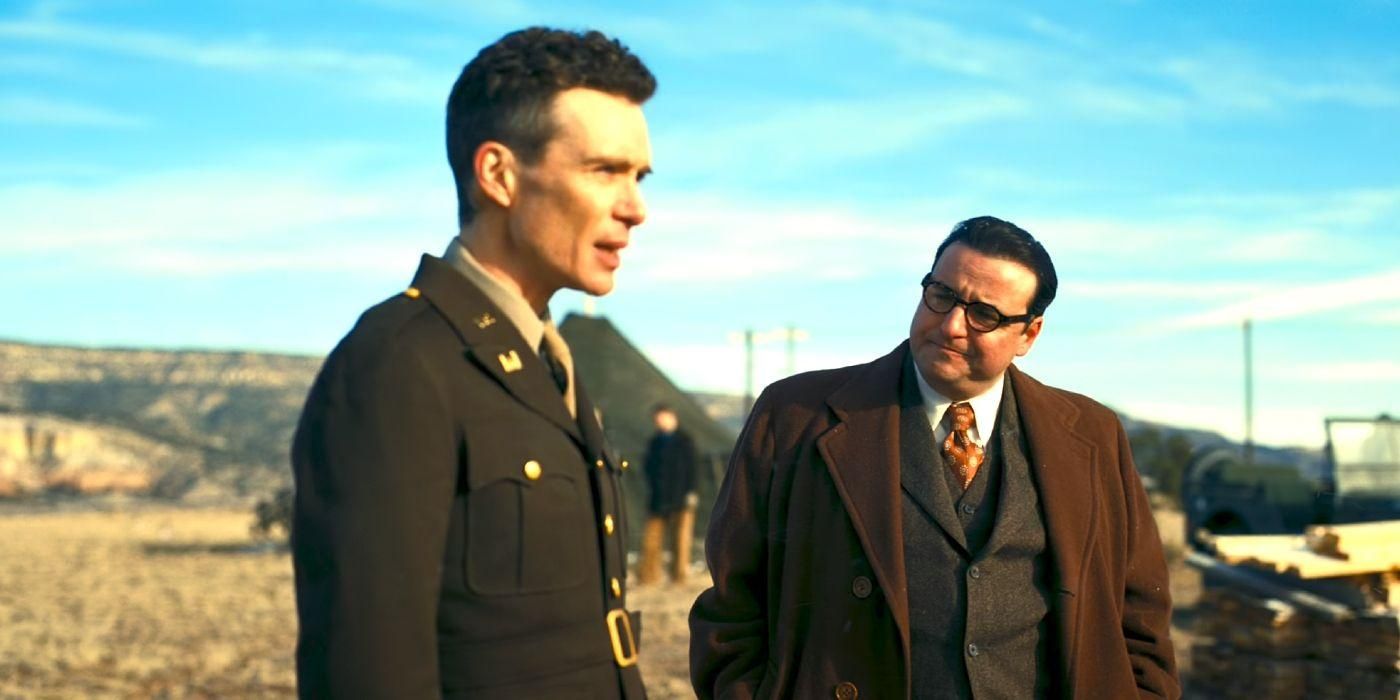 Nolan's Magnum Opus?
The film tells the story of the Manhattan Project and the work that went on to develop the first atomic bomb in anticipation of its eventual use in Japan, which brought the Second World War to an end. Filled with practical effects, combined with an outstanding score by Ludwig Göransson and incredible cinematography by Hoyte van Hoytema, the film continues to pack IMAX theaters where it still plays.
Regarded as Nolan's most mature work to date, the film leans into an ominous, dialogue-driven tone, diverging from the high spectacle he's typically associated with. Furthermore, Oppenheimer is positioned as a strong contender in the Oscar race. Notably, cast members like Cillian Murphy, Emily Blunt, Robert Downey Jr., and Matt Damon are likely to secure nominations. Yet, all eyes will be on Nolan himself, as he continues his quest for that elusive Best Director Oscar win.