The Big Picture
Christopher Nolan's Oppenheimer surpasses Bohemian Rhapsody to become the highest-grossing biopic in history, despite having a larger budget.
Rami Malek shines in both films, winning an Academy Award for Bohemian Rhapsody and delivering a memorable cameo in Oppenheimer.
Oppenheimer impresses with practical effects, a captivating score, and remarkable cinematography, solidifying Nolan's reputation while positioning the film for Oscar success in 2024.
Christopher Nolan's Oppenheimer is poised to grab another record in its historic opening run at the worldwide box office, by becoming the highest grossing biopic in history after overtaking the 2018 musical film, Bohemian Rhapsody which told the life story of the iconic musician Freddie Mercury and, in a broader sense, the storied career of the legendary music group, Queen.
Bohemian Rhapsody grossed $910.8 million from an estimated $55 million budget—a staggering box office success by any measure. While Oppenheimer carried a meatier $100 million budget, it has now surpassed that box office gross and can claim the biopic title alongside various other accolates it has picked up on its enormously successful journey since it premiered on July 21.
Oppenheimer tells the story of J. Robert Oppenheimer, the theoretical physicist who served as the director of the Manhattan Project, which was based in Los Alamos, New Mexico. The Manhattan Project was a secret research group tasked with developing and putting into practice the very first weapon of mass destruction, with an eye on using it to conclude the Second World War. Cillian Murphy plays the eponymous Oppenheimer, alongside Robert Downey Jr., Emily Blunt, Florence Pugh, Matt Damon, Kenneth Branagh, Jason Clarke, Josh Harnett, Dylan Arnold, Benny Safdie, James D'Arcy, Tony Goldwyn, Olivia Thirlby, and Jack Quaid, to name a few.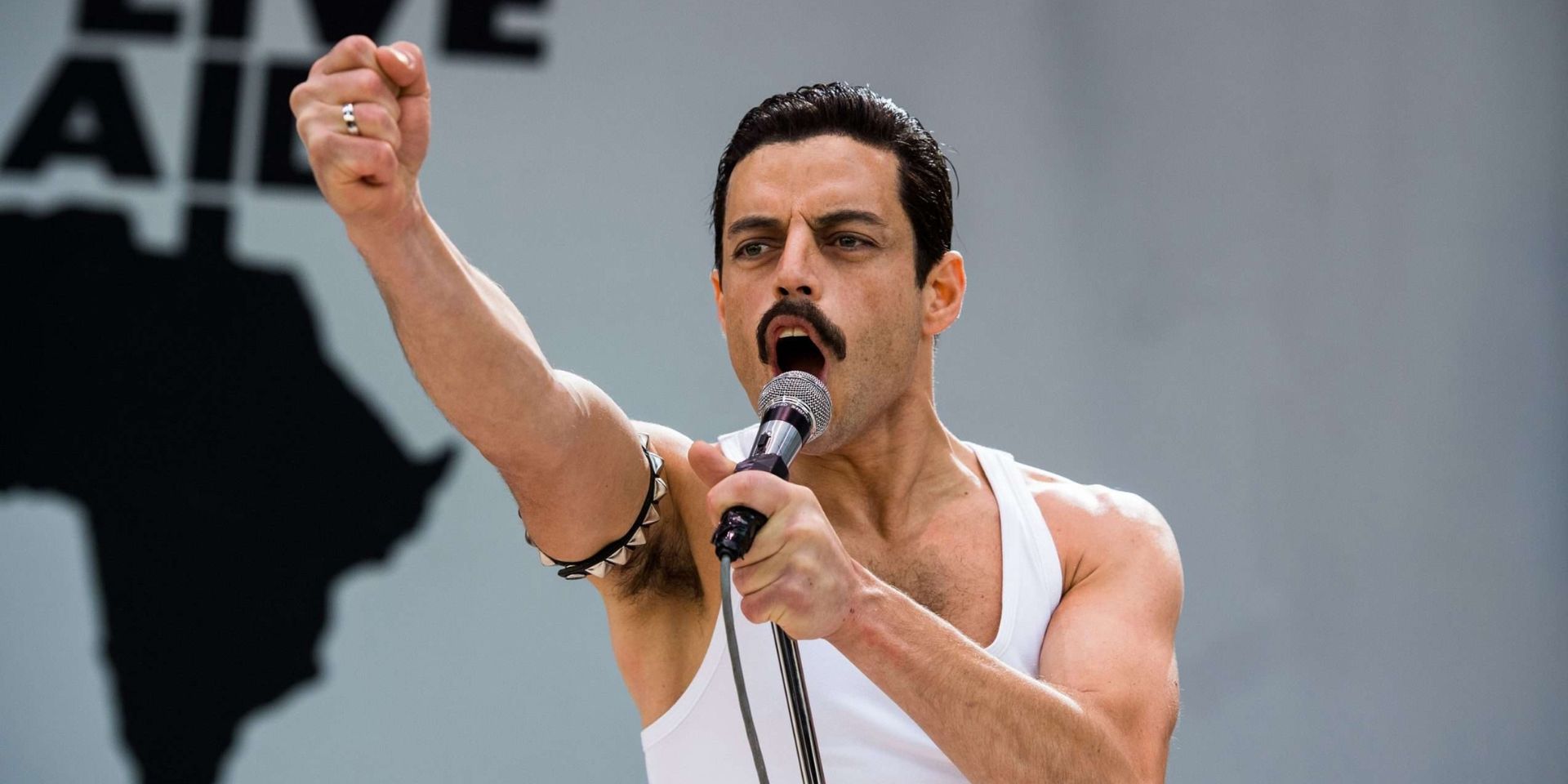 The Rami Malek Cinematic Universe
Of course, the biggest winner in this battle is Rami Malek, who appears in both films, albeit in substantially differing roles when it comes to screentime. Malek, as everyone will remember, won the first Academy Award of his career for playing the lead singer of Queen, Freddie Mercury, in Bohemian Rhapsody. While his role in Oppenheimer amounts to a glorified cameo, it's a mighty few minutes he's on screen in the role of David Hill, one of the scientists who idolised the work of Oppenheimer and whose testimony uncovered the conspiracy wrought against Oppenheimer by Lewis Strauss (played by Robert Downey Jr. in the film), costing Strauss his nomination as the US Secretary of Commerce.
Filled with practical effects, combined with an outstanding musical score by Ludwig Göransson and stunning cinematography by Hoyte van Hoytema, the film continues to pack IMAX theaters where it still plays, and will return later this year as a dual consequence of the ongoing strikes, plus audience demand. Regarded as Nolan's most mature work to date, the film leans into an ominous, dialogue-driven tone, diverging from the high spectacle he's typically associated with. Furthermore, Oppenheimer is positioned as a strong contender in the Oscar race for 2024, and may yet nab Nolan his elusive Best Director award at last.