The Big Picture
Get ready for Once Upon A Studio, a short film celebrating 100 years of Disney magic featuring beloved characters and both traditional and CGI animation.
Disney's legacy will be honored with appearances from characters like Mickey, Minnie, Peter Pan, Moana, and Winnie the Pooh.
Fans don't have to wait long as Once Upon a Studio premieres on ABC on October 15, with Wish, a new animated film, also releasing this Thanksgiving.
With the year soon coming to a close, the end of Disney's 100th anniversary celebration is just around the corner. However, there's still plenty more to look forward to as the official Disney Animation Twitter page has revealed a first look at Once Upon A Studio, an upcoming short film in celebration of 100 years of Disney magic. The short will debut during The Wonderful World of Disney: Disney's 100th Anniversary Celebration!, which premieres on ABC on October 15.
In addition to the announcement of the short's debut on television, a first look was also revealed, which features an onslaught of classic Disney characters, such as Mickey Mouse, Minnie Mouse, and Goofy, who are seen wandering the animation studio. The short will serve as a touching tribute to Disney's enduring legacy across the century, with characters from the studio's animated film canon, both old and new, such as Peter Pan, Moana, and Winnie the Pooh, to name a few, making their own appearances as well.
Disney has certainly seen a lot of change in the past 100 years, and the short aims to pay tribute to all the studio's different eras, featuring both traditional hand-drawn animation and CGI. Additional details on the short remain under wraps, but given that it will be making its debut on TV in less than a month, fans don't have to wait too long before diving into some Disney magic when Once Upon a Studio hits the small screen this Fall.
There's Still More to Look Forward to From Disney 100 This Year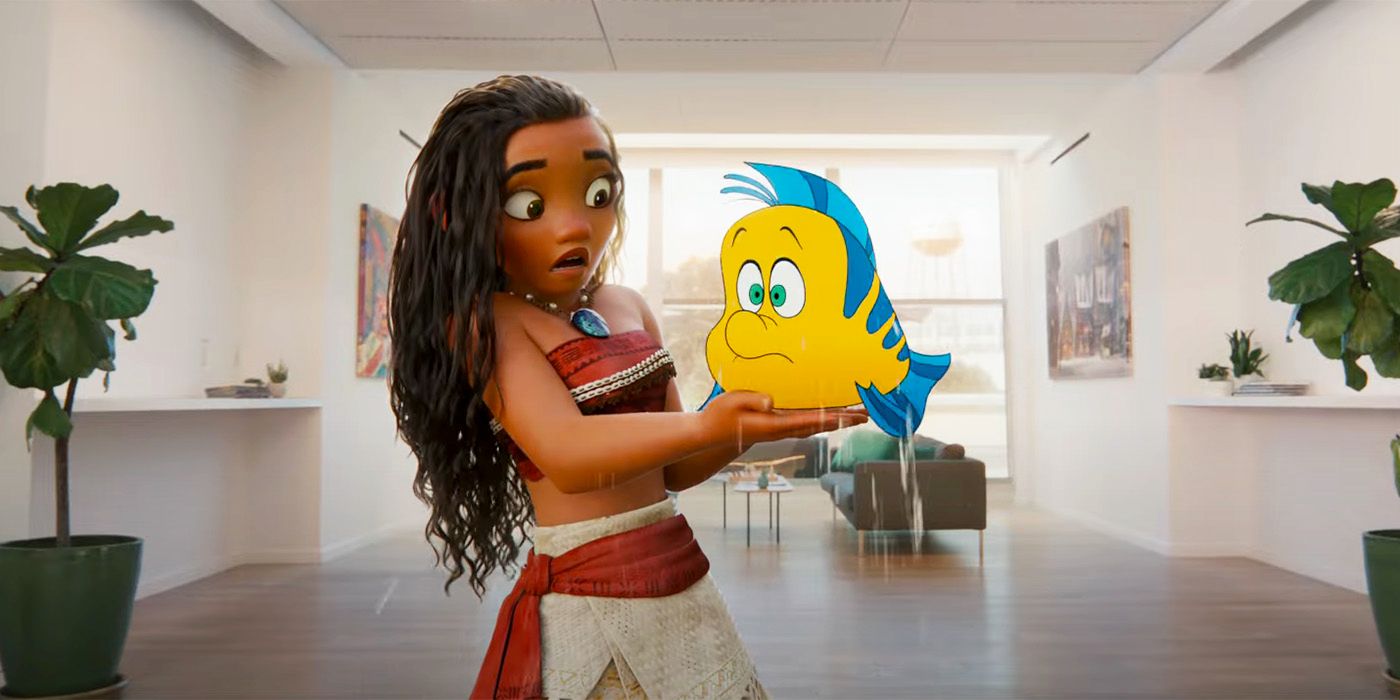 While Disney 100 will soon be coming to an end, the classic animation studio still plans on ending the year off with a bang with the release of their latest animated film, Wish, which enchants the big screen this Thanksgiving. The film aims to culminate the themes of past Disney films, with its story centering on Asha (Ariana DeBose), a 17-year-old who meets a magical wishing star and must stop the evil forces from her kingdom's ruler, King Magnifico (Chris Pine). The movie will also be a first for the studio, as it will utilize a 2D/3D hybrid animation style, which will give the film a watercolor aesthetic that will replicate the look and feel of a classic storybook. With two animated projects set to be released this year, there's no better time to celebrate Disney magic than when Once Upon a Studio and Wish debut this Fall.
Once Upon a Studio debuts exclusively on ABC on October 15. Check out the official trailer for the upcoming short film below.