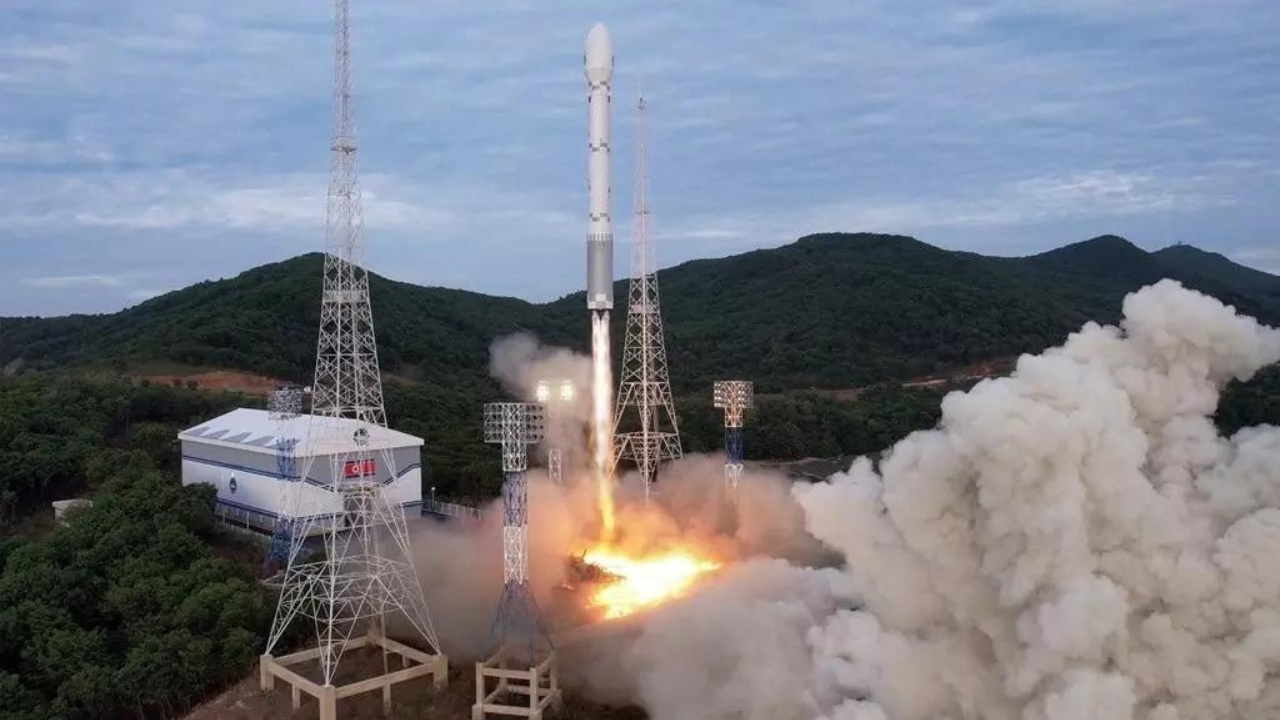 SEOUL: North Korea has fired what it claims is a military spy satellite southwards, Seoul's armed forces said Tuesday, hours after Japan confirmed that Pyongyang had warned it of an imminent launch.
North Korea's previous efforts to put a spy satellite into orbit in May and August both failed, and Seoul, Tokyo and Washington have repeatedly warned Pyongyang not to proceed with another launch, which would violate successive rounds of UN resolutions.
"North Korea has fired what it claims is a military surveillance satellite in a southwards direction," South Korea's Joint Chiefs of Staff said.
Japan also confirmed the launch, with prime minister Fumio Kishida's office posting on X: "North Korea has launched a suspected ballistic missile."
Tokyo warned residents in the southern region of Okinawa to take shelter.
Seoul has warned for weeks that Pyongyang was in the "final stages" of preparation for another spy satellite launch.
Kang Ho-pil, chief director of operations at the South Korean joint chiefs of staff, said Monday that Seoul's military would take "necessary measures to guarantee the lives and safety of the people" if the launch went ahead.
The office of South Korean president Yoon Suk Yeol hinted earlier Tuesday that it would consider suspending the September 19 military agreement — a key deal aimed at de-escalating tensions on the peninsula — in response.
Russian help
Seoul's spy agency this month warned Pyongyang's next attempt was likely to be more successful as the North appeared to have received technical advice from Russia, in return for sending at least 10 shipments of weapons for Moscow's war in Ukraine.
North Korea is barred by successive rounds of UN resolutions from tests using ballistic technology, and analysts say there is significant technological overlap between space launch capabilities and the development of ballistic missiles.
Russian president Vladimir Putin suggested in September after meeting with Kim Jong Un that his nation could help Pyongyang build satellites.
Seoul and Washington have both subsequently claimed Pyongyang has been shipping weapons to Russia for use in Ukraine, with US secretary of state Antony Blinken warning this month that military ties between North Korea and Russia were "growing and dangerous".
Successfully putting a spy satellite into orbit would improve North Korea's intelligence-gathering capabilities, particularly over South Korea, and provide crucial data in any military conflict, experts say.
In a commentary carried by the North's official Korean central news agency Tuesday, Ri Song Jin, a researcher of the National Aerospace Technology Administration, slammed South Korea's own spy satellite plans, saying they were "extremely dangerous military provocations".
Seoul plans to launch its first spy satellite via a SpaceX rocket later this month, South Korean officials have said.
This shows that the North needs "practical and effective capabilities of space-based reconnaissance and surveillance" as a key way of "exercising the war deterrent more clearly and promoting the strategic security balance in the region", KCNA said.
North Korea has conducted a record number of weapons tests this year.
Seoul, Washington and Tokyo have ramped up their defence cooperation in response, and on Tuesday a US nuclear-powered aircraft carrier, the USS Carl Vinson, arrived at South Korea's Busan Naval Base.