The Big Picture
Kaitlyn Dever showcases her acting prowess in No One Will Save You through her powerful performance using emotion and body language.
Dever's commitment to the film is evident as she embraced the physical challenges of making such a demanding project.
The casting team sought someone who was up for the challenge of the film and wanted to avoid casting established action heroes like Daisy Ridley or Charlize Theron, ultimately finding the perfect fit in Dever.
Editor's Note: This article contains spoilers for No One Will Save You. No One Will Save You features Kaitlyn Dever in a powerhouse performance of acting through emotion and body language. She may only utter one line of dialogue in an hour and a half, but she dominates the entire movie. The film's director, Brian Duffield, sat down with Collider's editor-in-chief Steve Weintraub and the pair discussed the outstanding commitment and power of work Dever put into the film, noting her uncanny ability to just go from the most horrific moments of terror into a free spirit again, the moment the camera would turn off. Duffield said:
"I think she was really stoked about the physical challenge of it. She was very excited about wires and running and all of the fun toys and tricks that I think hadn't been in the last couple of things that she's done. She was just super gung-ho, and she's so great. She'd be screaming and weeping on camera, you call cut, and then she puts on a playlist and dances. Then it's like action, and she's screaming and crying again. It's such a superpower that I don't have."
Kaitlyn Dever Was Down for a Challenge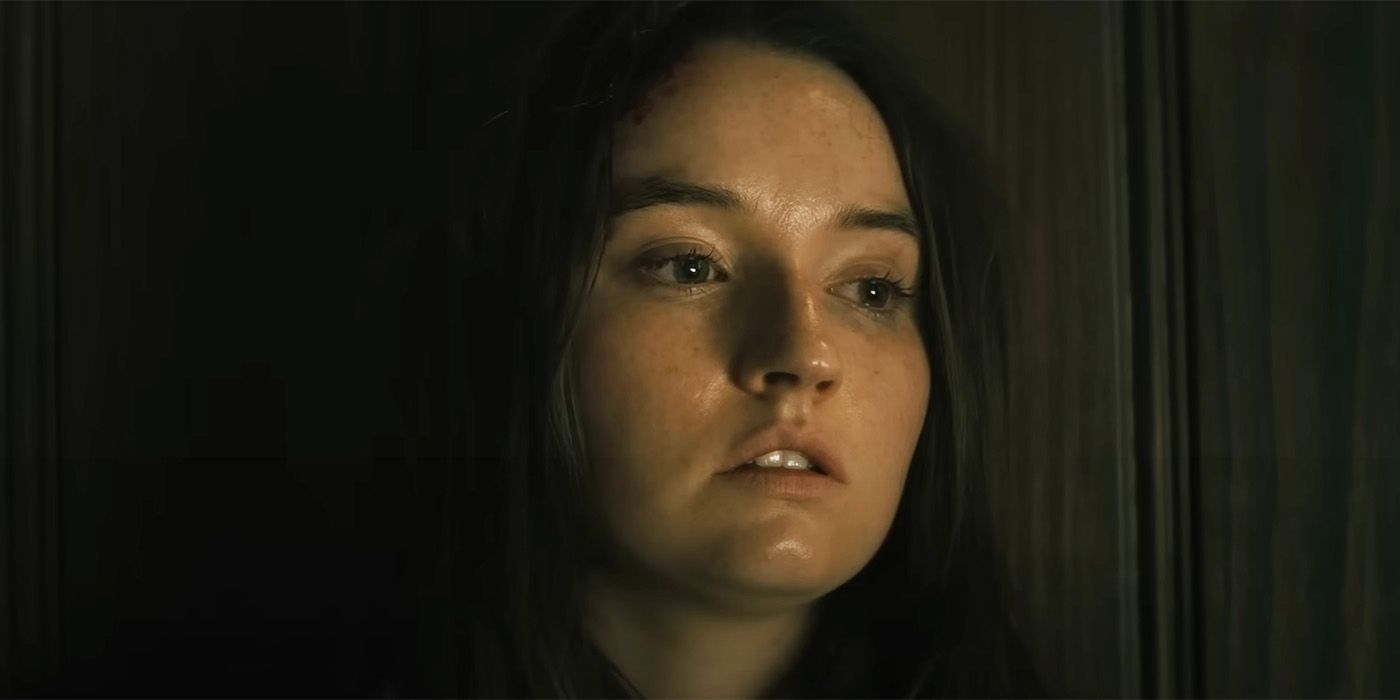 An audience member then took the time to ask Duffield about how they decided on Dever for the role, and he said that the casting team and producers were looking for someone who was up for the challenge of the film. After all, it's not every day you sign on for a film where you utter five words of dialogue in 90 minutes of screen time.
"I'm trying to remember if the Star Thrower producers were on at that time or not. They had done King Richard and a couple other things, and I had really liked them, and I know they wanted to be involved. I think they were involved before Kaitlyn was. They got on board, and then it was a matter of just finding someone that was down for the challenge of the movie, and that wasn't looking to necessarily do– I'm sure Kaitlyn would love to do Star Wars or something like that, but it was important that it wasn't, you know, Daisy Ridley doing this movie."
Dever's vulnerability and sense of subtlety on screen were exactly what the film needed. It wouldn't make sense to have a new Ellen Ripley in a film when the character was supposed to be isolated and alone, with no friends or anything to hold on to. Brynn was never meant to be an action hero, as Duffield explains: "I love Daisy Ridley, but you've seen her kill a lot of aliens," he continued.
"So it was important for us to find someone that you hadn't seen in a movie like this. Like Charlize [Theron] in this movie wouldn't make sense because you're like, 'Well, she would kill me, let alone aliens.' So that was something that I remember talking with Jenny Jue [casting director] about, was finding that person that would probably do the Sundance version of this movie without aliens and also would be really excited to do the alien part of it."
No One Will Save You is now streaming on Hulu.