The Big Picture
Hot Topic has introduced a new Nightmare Before Christmas clothing collection, featuring designs inspired by the iconic looks from the film.
The collection includes apparel items such as Oogie Boogie sweatshirts, zip-up hoodies, dress hoodies, and drape cardigans. It also features accessories like crossbody bags, wallets, and backpacks.
The film's gothic direction, music, and themes have made Jack Skellington an iconic Halloween figure as the new collection reminds us.
The Nightmare Before Christmas is in the homestretch of its 30th anniversary. So far Jack Skellington has received a batch of new Funko Pops, toys, and the Disney classic even got a stunning new 4K edition. However, the best part of this ghoulish franchise has been the iconic Halloween looks that have been perfect for companies to adapt into stylish clothing lines. Now Hot Topic, the store practically built on the foundations of Halloween Town, has introduced their latest Nightmare Before Christmas apparel collection.
The collection features a variety of designs across the Nightmare universe including Oogie Boogie Sweatshirts, zip-up hoodies, dress hoodies, and drape cardigans. Most of which are glow-in-the-dark. However, the main focus here is the Pumpkin King himself, Jack Skellington. Baseball jerseys, waistcoats, pants, and a variety of zip-up hoodies bare the character's signature skull.
Many of the designs take inspiration from Jack's iconic black pinstriped suit and there are even a few based on his gothic romance with Sally. There's also one hoodie in particular that has Sally and Jack split down the middle thematically invoking the pair's journey from the film. If that wasn't enough, this collection also includes crossbody bags, wallets, and backpacks from Her Universe. There's something here for any fan of Nightmare to enjoy before their next rewatch.
The Legacy of 'Nightmare Before Christmas'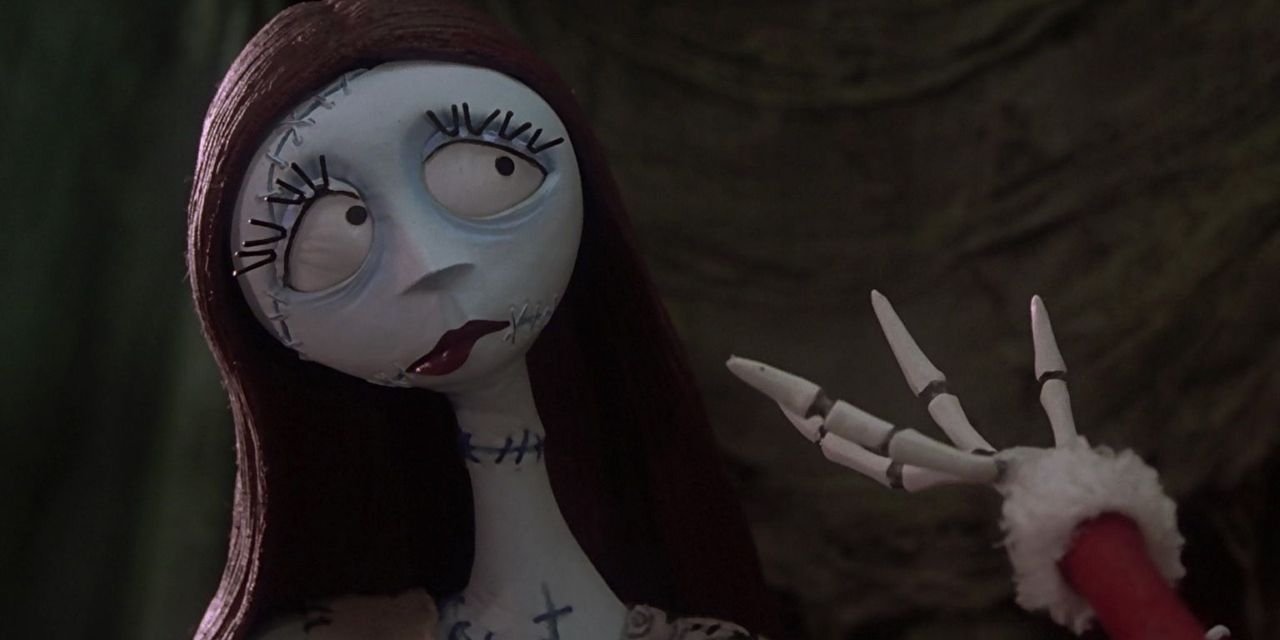 From the gothic direction to the brilliant musical score from Danny Elfman to the heartfelt story, Nightmare Before Christmas is a haunting Halloween tale for the whole family to enjoy. When it was released in 1993, no one could have imagined this little stop-motion film would explode the way it did. However, thanks to the breathtaking animation style and timeless themes, Jack Skellington is as much of a Halloween icon as Michael Myers or Freddy Krueger. Everything, from his voice to his songs to his curious wonder, makes Jack an amazing getaway horror king and has shown younger generations the joyful kooky spirit of Halloween.
This clothing collection from Hot Topic represents those generations that grew up on Nightmare, a film that allowed them to express themselves and taught them how to be comfortable with who they truly are. Even though Nightmare has only one film, nostalgic stores like Hot Topic have kept the brand alive in a variety of different ways. So much so that it has made the wait for a sequel that probably isn't happening even harder.
The Nightmare Before Christmas is currently streaming on Disney+. The film is also in theaters this month for its 30th anniversary. Before your return to Halloween Town, you can view Hot Topic's entire Nightmare Before Christmas collection on their website.