The Big Picture
What You Wish For is a long-awaited film from director Nicholas Tomnay, known for The Perfect Host.
It is a noir-influenced morality tale that explores greed and societal indifference.
The film received rave reviews at its UK premiere and features a talented cast including Nick Stahl and Penelope Mitchell.
Collider is delighted to bring its readers the very first look at the exclusive trailer for What You Wish For, the long-awaited sophomore feature-length film from writer-director Nicholas Tomnay following his acclaimed work on The Perfect Host. The noir-influenced morality tale follows Ryan (Nick Stahl), a down-on-his-luck chef who gets more than he bargained for when he steps into the life of an old culinary school pal, a private chef for the über-rich.
Tomnay is a multi-award winning filmmaker, including best film at the Seattle International Film Festival, a Saturn Award, Amsterdam's Imagine Film Festival, and Australia's highest honour; the AACTA award. In the director's own words, What You Wish For is "A noir thriller and also a morality tale. It has a point to make about greed, but hopefully not didactically, rather simply through the story we have told." The movie features a cast including Stahl, Tamsin Topolski, Randy Vasquez, Penelope Mitchell, and Juan Carlos Messier.
Note from the Filmmaker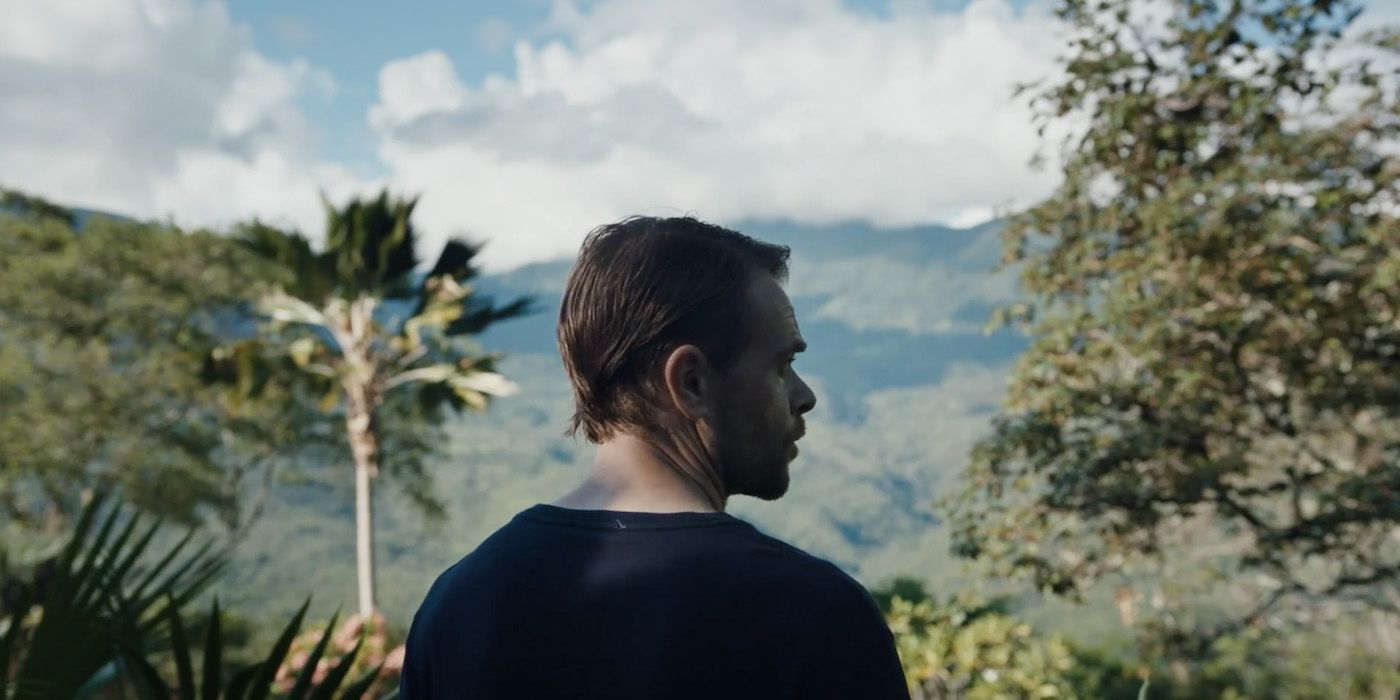 On the film's official website, the director went into more detail about the film's journey from page to screen, saying:
"I wrote the script for What You Wish For at the end of 2018. Soon after this another film I was deep into pre-production with fell through – the third one for me in about five years. I've always felt that a genre film is the best Trojan horse to express philosophical or societal ideas. Before writing the screenplay I was struck by an overwhelming feeling that the powerful in America had become completely uninterested in the world as a community. In particular I was stunned by the inaction concerning climate change, and when I thought about it further, it was clear to me that greed was the reason for all of it.

Some of my favorite films are the ones that feel like a spell. You enter them and become immersed in their bubble. I really felt this story needed to be told in that same way. And so the cinematographer and I limited our focal lengths, the production designer and I designed a color chart, where each color has a meaning, and the composers and I found a way to use the same musical theme with variation.
What You Wish For debuted to much acclaim when it held its UK premiere at FrightFest, garnering rave reviews. You can check out the exclusive first-look teaser trailer for the film down below.