The Big Picture
Nia DaCosta, the youngest director in the MCU and the first Black woman to helm a project for Marvel, prioritized creating a respectful and positive environment on the set of The Marvels.
DaCosta experienced a lack of respect and inappropriate comments in previous projects, such as Candyman. She wanted to ensure her team was composed of people she genuinely wanted to work with.
Despite Marvel's reputation for controlling its artists, DaCosta had more freedom to explore creative and colorful worlds with The Marvels, making changes from the comics to create a compelling story.
With her first foray into the MCU, Nia DaCosta is breaking ground in film history. She's officially the youngest director and the first Black woman to helm a project for the superhero giant. The Marvels is easily the biggest project she has worked on to date too, following her rise from the indie film scene with films like Little Woods and her studio success with Candyman. Now given control of one of the year's biggest upcoming films, she opted to use her power to ensure her set was one where everyone felt respected. DaCosta revealed during an interview with Vanity Fair how she ensured the right people were with her to build a positive environment aboard the latest Marvel blockbuster.
Throughout her career, DaCosta noticed how people treated her and talked to her differently as a young Black woman. Even aboard Candyman, her 2021 horror hit that reframed the 1992 classic with a modern Black perspective and was produced by Jordan Peele, she experienced a lack of respect that left her feeling uncomfortable. On the set, she recalled hearing "things that are super inappropriate, that you would just never say to anyone else because they were so specific to my gender, my race, my age."
The Marvels gave her some agency to control what that environment was like, and she ensured it was nothing like her experience on the Universal and MGM production. For starters, that meant building a team that she genuinely wanted to work with. "I realized it wasn't ever gonna be about how much power I amassed or how many great movies I made, or if I won awards, it was always just going to be the people that I surrounded myself with," she told Vanity Fair. "The thing that I've been most surprised by lately is how much respect I'm getting from these middle-aged white dudes that I work with."
DaCosta Let Loose With 'The Marvels'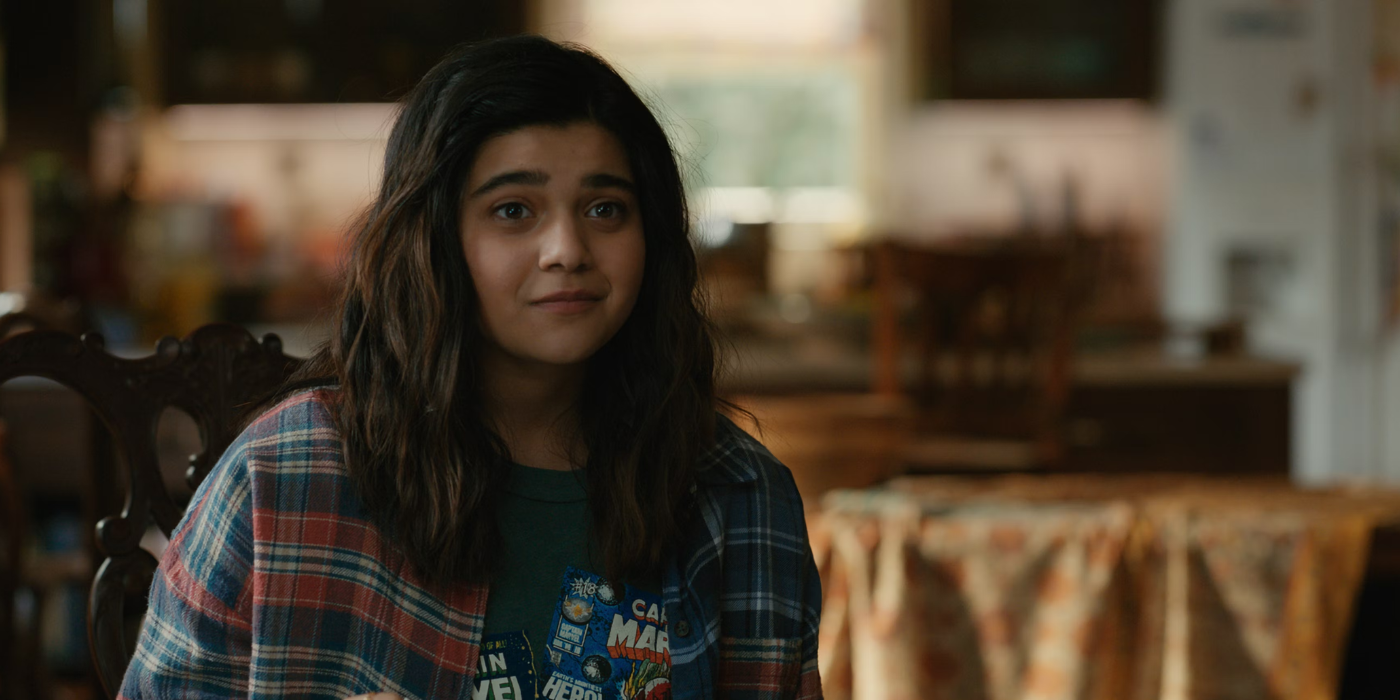 The MCU has garnered a poor reputation for how it controls its artists, but DaCosta seemed to have a lot of room to work aboard The Marvels. Teyonah Parris, who reunites with the director after their time together on Candyman, spoke to the freedom DaCosta had to explore creative, colorful worlds with her film and to simply have fun. She's taking a few swings with this film, making a few serious changes from the comics to create a more compelling story. Of course, a part of her vision will always have to take a backseat to Marvel's overarching narrative and interconnectivity, but it seems there was greater trust to let DaCosta run wild.
The Marvels will get a bit wild as Carol Danvers (Brie Larson) battles the Kree revolutionary Dar-Benn (Zawe Ashton) who is hell-bent on exacting revenge. In the process, she explores a wormhole that ties her powers to two other mighty Marvels, Ms. Marvel (Iman Vellani) and Monica Rambeau (Parris). They are reluctantly forced to work together to not only save the universe but also find a way to get themselves untangled from their current mess.
The Marvels flies into theaters on November 10.