The Big Picture
Super7 has released a new set of ReAction figures based on Willy Wonka & the Chocolate Factory, featuring iconic characters like Mike Teevee, Violet Beauregarde, and Willy Wonka himself.
The figures come with special accessories and are packed in Wonka Bar boxes, two of which contain golden tickets for winners of Wonka's competition.
These figures capture the appearances of the characters from the classic 1971 film, including Willy Wonka's signature purple coat and brown hat.
A world of pure imagination awaits fans of Willy Wonka & the Chocolate Factory and the pop-culture collectible company Super7. Collider can exclusively reveal the company's latest set of ReAction figures packed with three iconic characters from the 1971 classic — Mike Teevee, Violet Beauregarde, and the chocolatier himself, Willy Wonka. All three include special accessories for customization and come packed in fitting Wonka Bar boxes including two that are marked with golden tickets for the respective winners of Wonka's competition for a tour of his factory.
These three characters have been re-imagined numerous times between Roald Dahl's original book Charlie and the Chocolate Factory and the 2005 adaptation starring Johnny Depp, but the new figures return to the appearances most viewers will remember for the iconic story. Mike, as portrayed by Paris Themmen, is given his full cowboy attire though, sadly, without his holsters or toy pistols at his side. Violet (Denise Nickerson) is shown prior to being turned into a giant blueberry and, like Mike, she has a golden ticket and Wonka Bar accessory to hold onto for her factory visit. Finally, there's Wonka as played by the late great Gene Wilder in his iconic purple coat and brown hat. He also comes with his signature cane as an extra accessory. All three figures stand at 3.75 inches with five points of articulation to play around with.
Although Wilder would go on to reach even greater heights with films like Blazing Saddles, Young Frankenstein, and Silver Streak, his turn as Willy Wonka is still his most recognizable. The film largely centers on Charlie Bucket (Peter Ostrum) a sweet, poor boy whose dreams come true when he finds the last golden ticket and gets to tour the factory with his Grandpa Joe (Jack Albertson). Throughout their tour, Wilder is manic yet restrained as Wonka, playing the trickster from the moment he first limps out to greet his guests. His performance, along with those of the kids and their chaperones, helped make the film such an enduring classic for people of all ages.
Willy Wonka Will Soon Be Back on the Big Screen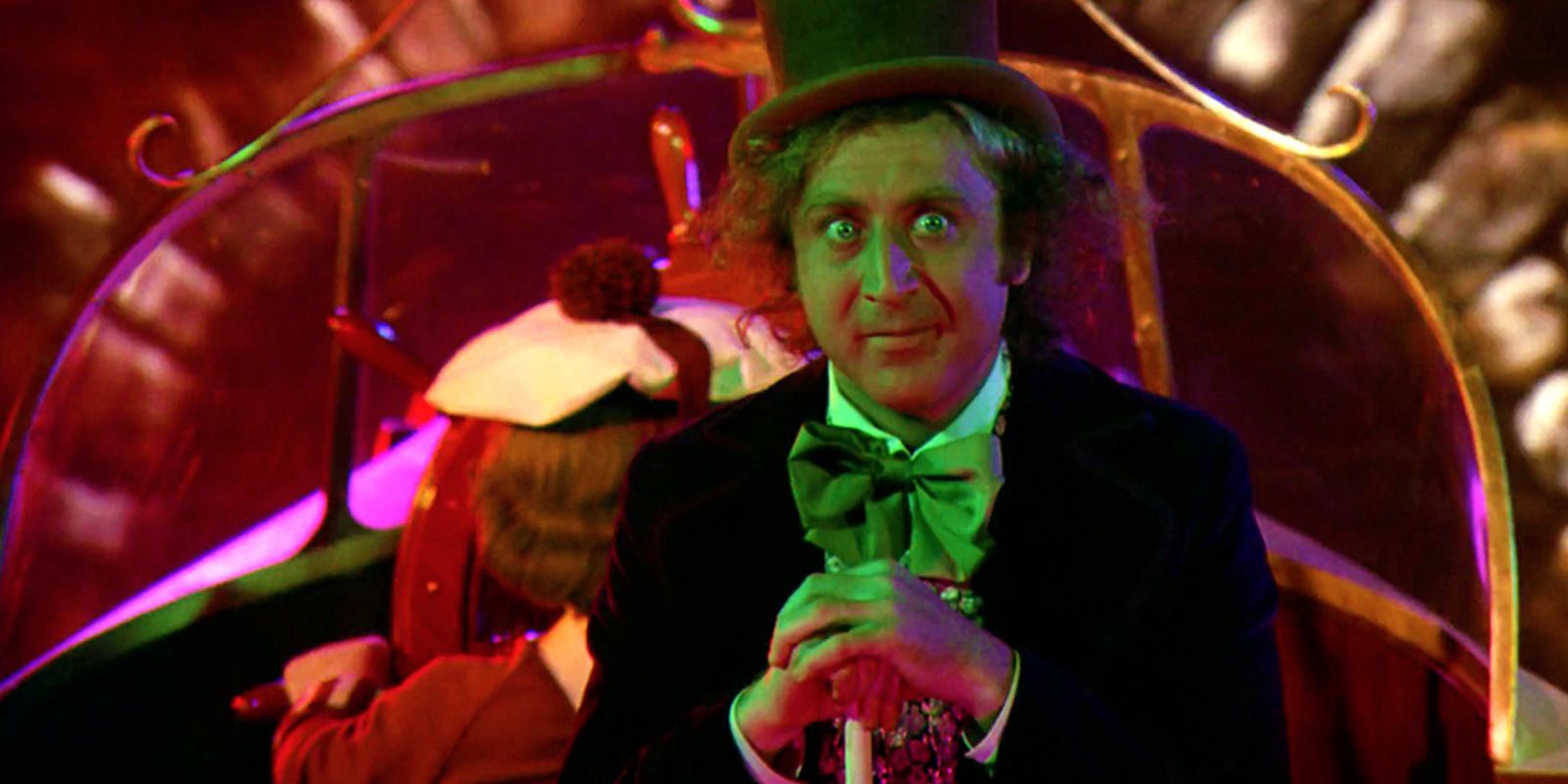 The new Willy Wonka toys come at a perfect time as the chocolate magnate is about to come back to screens in Wonka on December 15. It's a prequel story set before Wonka ever opened his chocolate factory, instead showing him as a bright-eyed and ambitious young man played by Timothée Chalamet. Built based on the world of the 1971 film, the musical adventure will see the candy man meet the Oompa-Loompas for the first time and look to revolutionize the industry of sweets. Hugh Grant is on board to play one of the little factory workers as part of a starry cast including Rowan Atkinson, Olivia Colman, Keegan-Michael Key, Sally Hawkins, Matt Lucas, and Simon Farnaby.
Pre-sales are open now for the Willy Wonka & the Chocolate Factory ReAction figures from Super7. All three collectibles retail for $20. Get an exclusive look at the collection below.