The Big Picture
Kenneth Branagh returns as Hercule Poirot in the supernatural mystery A Haunting in Venice, Branagh's latest Agatha Christie adaptation.
Poirot investigates the murder of a young girl during a séance, with an ensemble cast of suspects, testing his beliefs in ghosts.
Yellowstone star Kelly Reilly plays Rowena Drake, a famed opera singer holding a séance to contact her deceased daughter.
Kenneth Branagh is returning soon as fan-favorite sleuth Hercule Poirot in the upcoming feature A Haunting in Venice. The movie, which departs from previous Agatha Christie adaptations and delves into the supernatural mystery this time around, is just days away from hitting theaters. Based on Christie's Halloween Party, the movie chronicles Poirot's efforts to find the killer of a young girl when he's invited to a séance on Halloween. A Haunting in Venice has an ensemble star cast and all of them are suspects. In a new featurette, Kelly Reilly and director Branagh elaborate on the mystery at hand. Everything starts when our favorite detective is invited to a séance by his friend Ariadne after he has retired and settled in Venice. Reilly plays Rowena Drake, a retired opera singer, who is holding the séance "in order to speak to the spirit of her daughter, who died a year before," the actor reveals.
Speaking of Rowena, Branagh says, "She's a complex character that Kelly brings such delicacy to," playing a mother who has given up on singing as she feels "there's no music" without her daughter. When the spirit eventually arrives, the mystery explodes as her killer is among the people in the room. Adding to the mystery, Reilly says, "But nothing is as it seems. This story is just full of questions, and it is up to the audience, really, to decide for themselves." The movie breaks away from previous murder mysteries like Death on the Nile and Murder on the Orient Express to keep things fresh for the audience as well as to test the limits of Hercule Poirot, who initially does not believe in ghosts. "It feels a little edgier, a little darker, and it has an intensity to it that I personally love," says Reilly.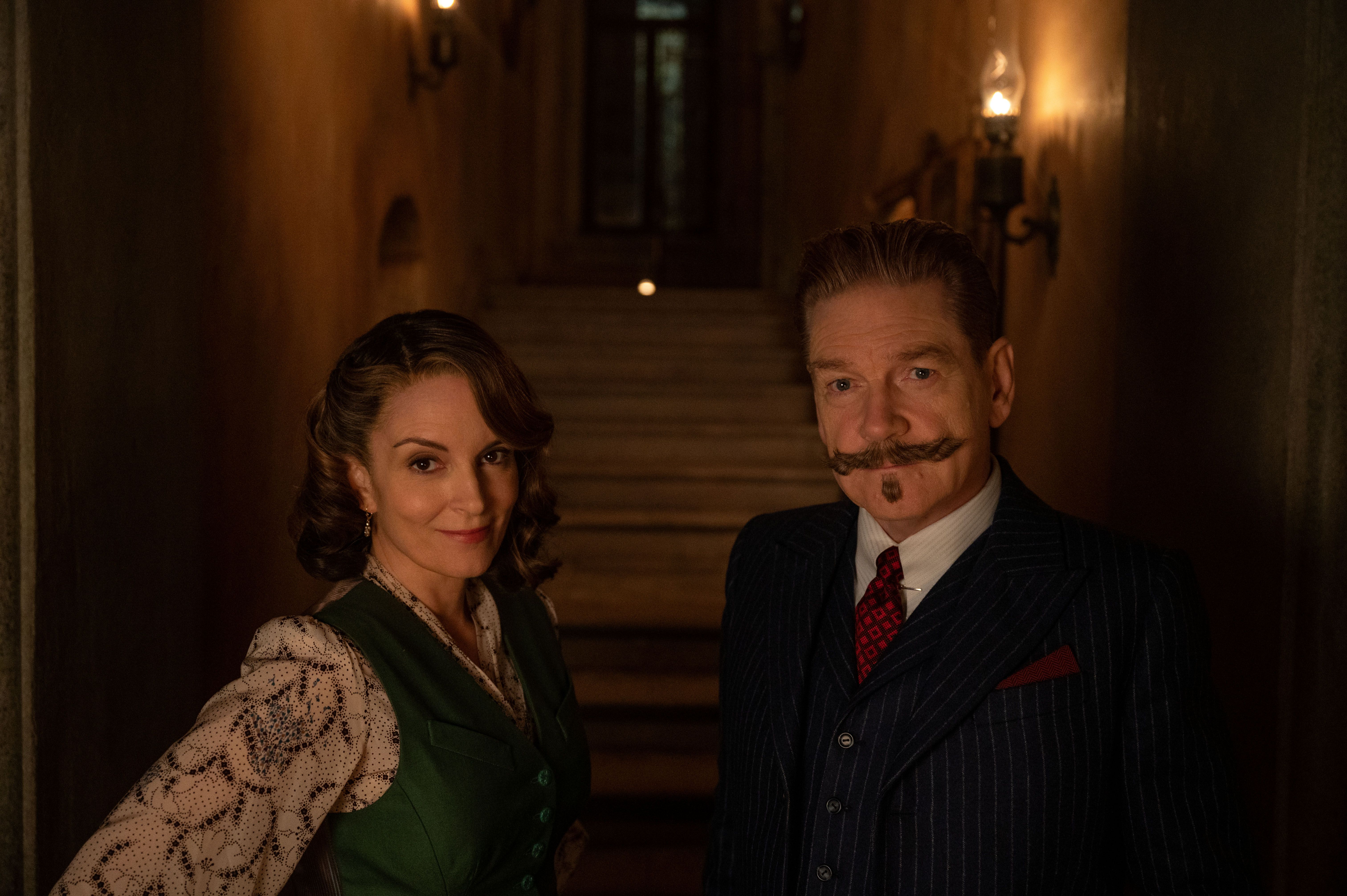 The Team Behind 'A Haunting in Venice'
The feature is adapted for screen by scribe Michael Green, who also wrote the previous two movies in the franchise. It features an all-star cast including Kyle Allen as Maxime Gerard, Camille Cottin as Olga Seminoff, Jamie Dornan as Dr. Leslie Ferrier, Tina Fey as Ariadne Oliver, Jude Hill as Leopold Ferrier, Ali Khan as Nicholas Holland, Emma Laird as Desdemona Holland, Riccardo Scamarcio as Vitale Portfoglio, and Michelle Yeoh as Joyce Reynolds, the psychic who conjures the spirit.
A Haunting in Venice is set to premiere on September 15. You can check out the new featurette below.