The Big Picture
Funko's new Black Panther Pop! Comic Cover figure captures T'Challa's classic look from Avengers #87, where his origin story is revealed.
The figure showcases T'Challa in his classic black suit, with a yellow background that highlights his presence as he prepares to share his story with the Avengers.
Despite the tragic loss of Chadwick Boseman, plans for the Black Panther franchise continue, with Letitia Wright's Shuri taking on a more prominent role and multiple spinoff series in the works. Wakanda's enduring appeal is showcased in Funko's new collectible.
T'Challa is ready to rise and join your collection as an Avenger with Funko's new Black Panther Pop! Comic Cover figure. Collider can exclusively unveil the new collectible from Target's Marvel Selects line which takes fans back to the Wakandan King's roots both in-universe and in general. Joining past throwback Avengers figures like Thor and Scarlet Witch, Black Panther is depicted in the same pose he appears in on the cover of Avengers #87, an important issue for the hero in which his origin story is finally detailed.
In the figure, T'Challa raises his hands to the side of his head, emphasizing his classic black suit with shading that matches the comic cover behind him. The bright yellow background helps highlight both him and his cover counterpart as he prepares to tell his surrounding Avengers allies about how he became Black Panther. Penned by Roy Thomas with cover art from John Buscema, John Verpoorten, and Morrie Kuramoto, the story flashes back to T'Challa's younger days as he recalls his father's death at the hands of Klaw, his childhood friend B'Tumba, his trials to don the Black Panther suit, and his fight against A.I.M. soldiers hell-bent on harvesting Wakanda's vibranium. As always, a 7-inch wide, 10.75-inch tall, and 3.25-inch deep case protects the 4.4-inch tall figure and its classic comic inspiration.
Although Avengers #87 was readers' first real introduction to the wider world Black Panther lived in, the character first appeared in 1966 in Fantastic Four #52, marking the first appearance of a superhero of African descent in a mainstream comic. He'd eventually get his own solo comic in 1977, becoming an Avengers fixture up to the modern day. Audiences were re-introduced to T'Challa on the big screen with one of Marvel's most beloved titles, Black Panther. Featuring the late, great Chadwick Boseman in a widely acclaimed turn as the hero, the film would become the third-highest-grossing Marvel film at the box office, ensuring that Wakanda would live forever within the cinematic universe. Barring a change in mindset, Boseman's final performance as variants of T'Challa in Season 1 of What If…? could be the final appearance of the character for the foreseeable future.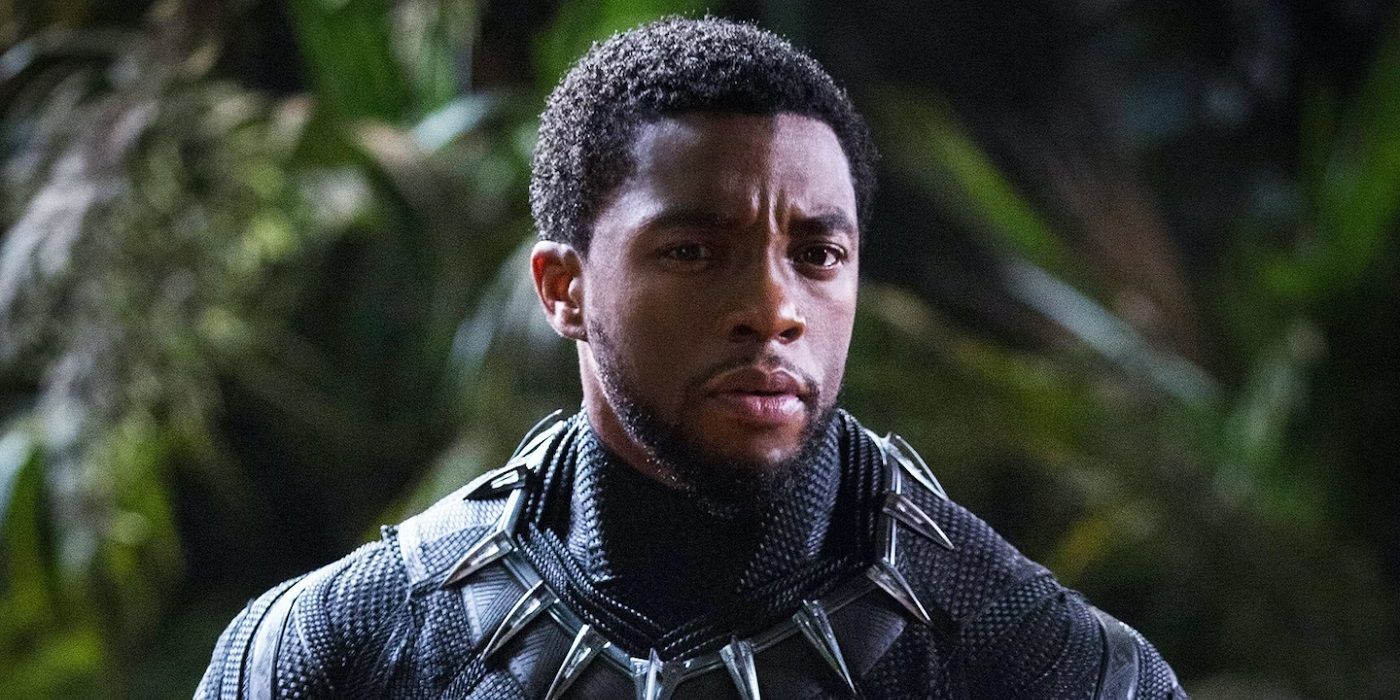 What Does the Future Hold for 'Black Panther'?
T'Challa may be gone, but that hasn't stopped plans from going forward in Wakanda. Director Ryan Coogler and more have been firmly against recasting Boseman, but the focus has now shifted to Letitia Wright's Shuri. Last year, Black Panther: Wakanda Forever saw her take up her brother's mantle and defend Wakanda in the wake of his tragic demise, paving the way for a brighter future for the nation. It also paved the way for another television spinoff with Ironheart following Riri Williams (Dominique Thorne), a genius inventor with a highly advanced suit of armor who looks to be Iron Man's spiritual successor in the MCU. The series was slated to release in Fall 2023, but following delays to space out the Phase 5 schedule and the ongoing strikes, it's been taken off the schedule with a mid-2024 release seen as likely.
A currently untitled Wakanda spinoff series has also been on the back burner for some time though don't expect to see that anytime soon. Wakanda Forever producer Nate Moore admitted that it wasn't as far along as fans would like with the sequel and Ironheart taking priority. A third Black Panther is also a strong possibility in the future, especially if Kevin Feige has anything to say about it. One thing for certain is that Wakanda isn't going anywhere and Funko's new comic cover figure is a testament to Black Panther and his world's enduring appeal.
Keep an eye out for the Black Panther Pop! Comic Cover figure at your local Target or on the official Marvel Selects page. Get an exclusive look at the latest collectible below.