This article covers a developing story. Continue to check back with us as we will be adding more information as it becomes available.
Joaquin Phoenix is charging full-speed ahead in an action and drama-heavy new trailer for Napoleon. Known for his particularly keen eye for historical and period pieces, Gladiator and The Last Duel director, Ridley Scott, promises a heart-pounding story in his latest production. Featuring massive battle scenes on par with Game of Thrones' "Battle of the Bastards" and hefty and well-delivered monologues, the trailer gives audiences a look into Phoenix's latest dramatic role.
Opening with one of the French general's genius yet brutal battle plans, the very beginning of the trailer shows just how dedicated and cunning Napoleon Bonaparte (Phoenix) was during his time serving his country. Though he's looked down upon by those at the top, Bonaparte's story is that of a man who rose from an unexpected place of bottom-feeder to one of the most notorious names in history. Inspired by other historical figures like Alexander the Great and Julius Cesar, Bonaparte single-handedly secured himself a spot as Emperor during the upheaval of the French Revolution. As any fan of Phoenix could have easily surmised, the Joker actor has once again poured his entire being into the character, nailing his lifeless eyes and sneer. Oh, and also the trailer features a slowed-down version of Black Sabbath's "War Pigs."
Along with many shots of Phoenix's titular commander, the trailer also includes the romantic relationship between Bonaparte and his wife, Empress Joséphine, who's played in the film by Academy Award-nominee, Vanessa Kirby (Pieces of a Woman). Also appearing in Scott's latest feature are Ludivine Sagnier (Lupin), Matthew Needham (House of the Dragon), Tahar Rahim (The Mauritanian), Phil Cornwell (Alan Partridge), John Hollingworth (The Queen's Gambit), Ben Miles (Andor), Youssef Kerkour (House of Gucci), Gavin Spokes (House of the Dragon), Ian McNeice (Rome), Rupert Everett (My Best Friend's Wedding), Paul Rhys (Chaplin), Edouard Philipponnat (House of Gucci), and Mark Bonnar (Catastrophe).
Where and When Can I Watch 'Napoleon'?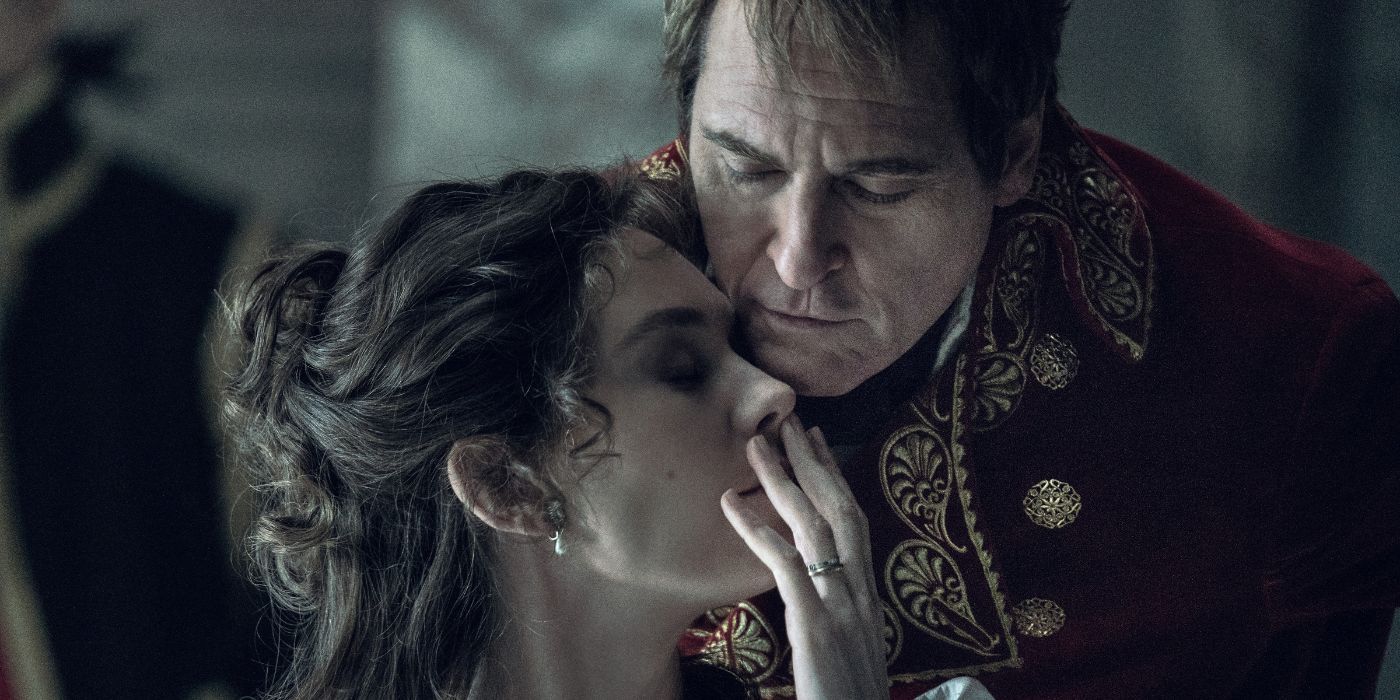 Just in time to compete with the handful of films coming out around the holiday season, Napoleon marches into theaters on November 22, 2023. Because it's a collaboration between Sony Pictures Entertainment and Apple Studios, the title will eventually be made available on Apple TV+ but has not revealed a window at this time. Along with your typical theatrical outing, audiences can also expect to see the action unfold on IMAX, giving viewers a chance to fully immerse themselves in the bloody struggle of one of France's most divisive figures.
Check out the trailer for Napoleon below and catch it in theaters on November 22, 2023: