Director Ridley Scott's latest epic Napoleon is gearing up for its debut on the big screen this November. With the upcoming film just around the corner, an official international poster has been revealed, shared by the Hollywood Handle Twitter page, which features the titular Emperor of the French charging into an epic on-screen battle.
The poster features Joaquin Phoenix, front and center, as the historical Napoleon Bonaparte, leading a cavalry charge in the middle of an enormous battlefield. With Scott at the helm as director, it should come as no surprise that a film set during the Napoleonic Wars would feature an onslaught of epic battle sequences, which the poster effectively captures with the intensity of the scene highlighted with smoke and debris flying across the image.
While the film will feature a variety of epic battle scenes from Napoleon's life, its story will also serve as an exploration of the romantic side of his story as well. Based on the real-life historical figure, Napoleon will focus on the titular character's rise to power in contrast to his volatile relationship with Empress Joséphine, played by Vanessa Kirby.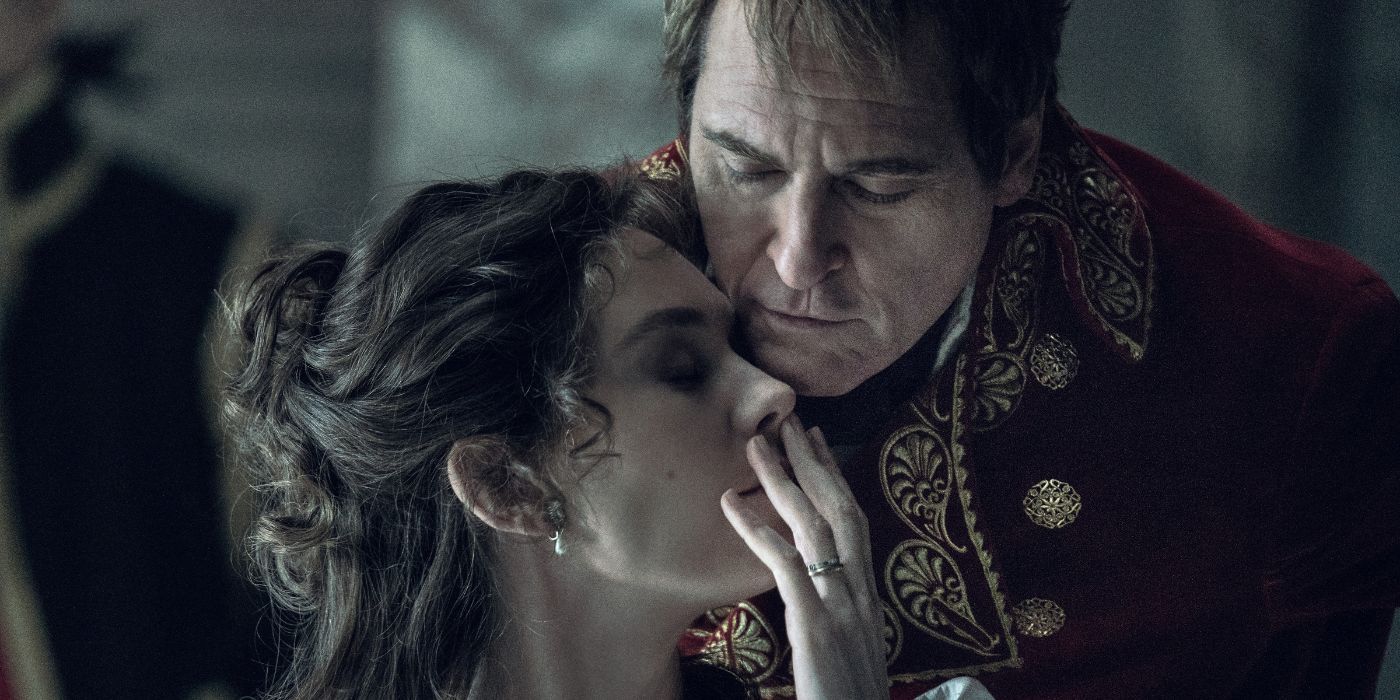 There's Still More in Store From the Upcoming Historical Epic
The life of Napoleon is rich and complex, and it will be interesting to see how much Scott can reduce to a two-and-a-half-hour movie. However, there is still more in store from the director as, according to previous reports, a four-hour extended edition is set to be released sometime in the near future exclusively on Apple TV+. The extended edition will reportedly feature a further exploration into Joséphine's life, highlighting her importance to Napoleon's eventual rise to power. Additional details on when to expect the new cut of the film, but it will likely make its streaming debut after the theatrical cut finishes its entire run in theaters. Until then, audiences can embark on an epic journey to the Napoleonic era when the movie conquers the big screen this November.
Napoleon charges toward the big screen on November 22. Check out the official poster for the movie below.