Ridley Scott's historical epic hits Apple TV+ this winter.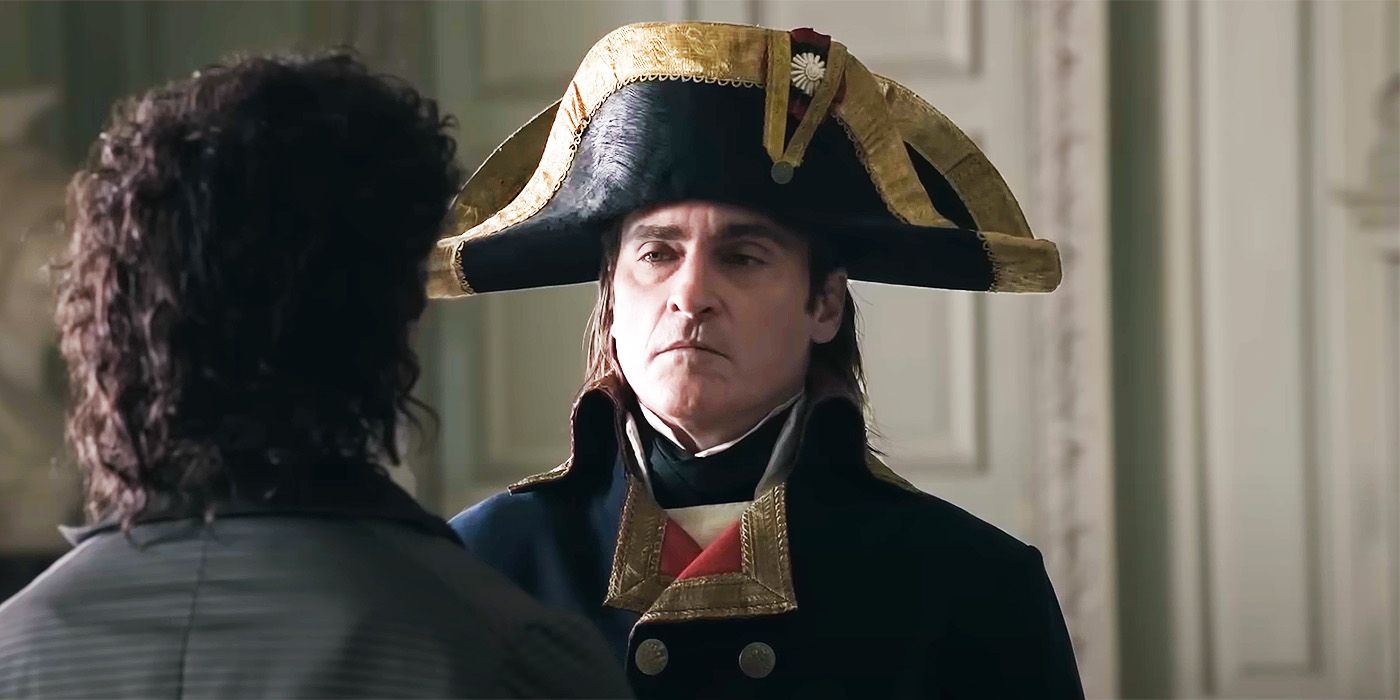 The Big Picture
Ridley Scott's upcoming film Napoleon is highly anticipated, capturing the life of the famous military leader and featuring Joaquin Phoenix in a challenging role.
The film will explore Napoleon's relationship with his wife Joséphine and showcase his strategic mind in famous battles.
The new image reveals Phoenix in full military uniform, displaying a sullen determination.
Ridley Scott's newest film Napoleon is one of the most anticipated projects of the year. The legendary filmmaker's attempt at capturing one of the most well known military figures in history has excited film enthusiasts and history buffs alike. And Joaquin Phoenix's portrayal of the military commander and leader of France has been met with equal enthusiasm, as the Oscar winner takes one of his most challenging roles to date. And today, Total Film has just released a brand new image of Phoenix as Napoleon Bonaparte, as the character prepares for battle.
A New Look at 'Napoleon'
The upcoming film is a long-awaited reunion between Scott and Phoenix, who previously worked together on the 2000 film Gladiator. The new film will follow the life of infamous military leader Napoleon Bonaparte and his climb to fame and power. The film will be told through the dynamic of his relationship with his wife Joséphine, with whom he had a volatile but passionate relationship. Vanessa Kirby, who recently appeared in Mission: Impossible – Dead Reckoning Part One, plays Joséphine in the film.
Images released recently show Kirby as the regal and stunning Josephine. The film will capture many of Napoleon's famous battles and how he used his strategic mind to navigate seemingly impossible situations. The new image, released today, shows Napoleon in his role as military commander. Phoenix, as Napoleon, stands in front of a group of soldiers. He is in full military uniform, holding his hands over his ears. He looks past the viewer, eyes squinted, wearing a face of sullen determination.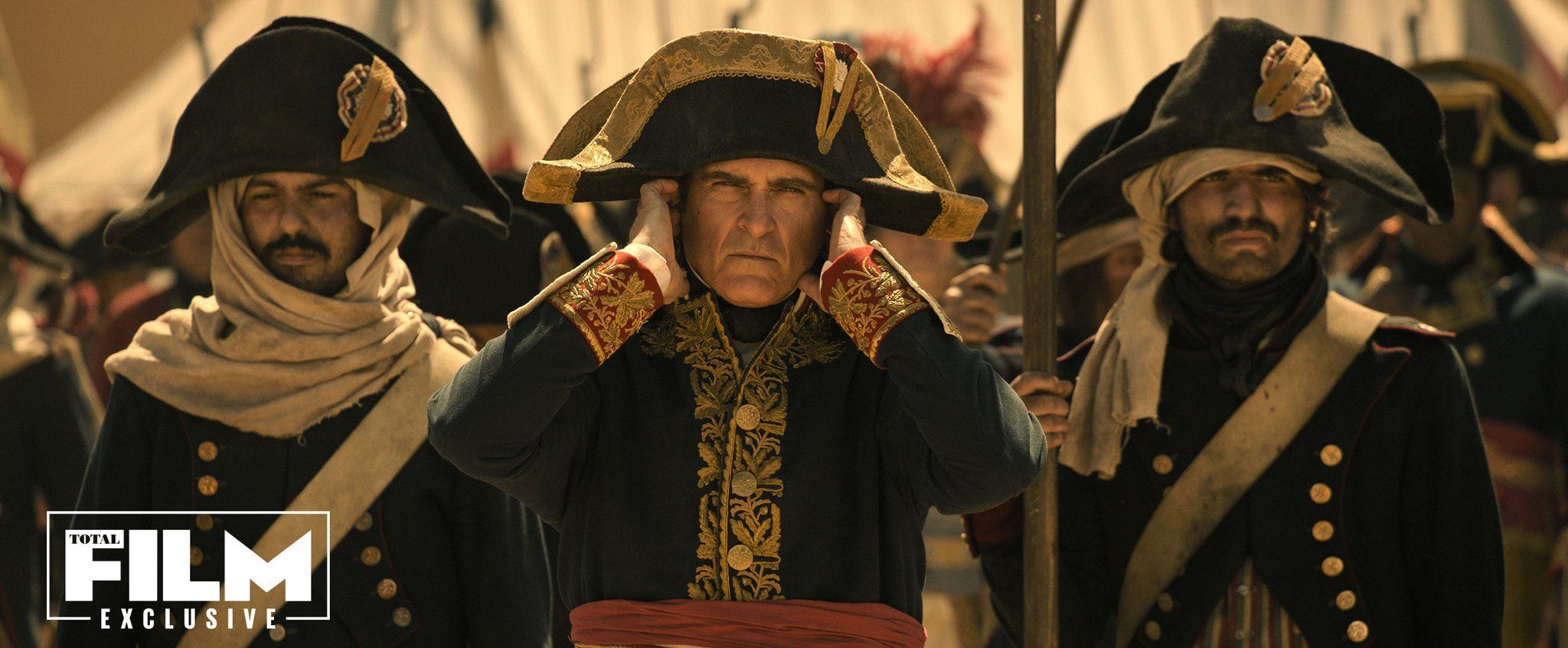 The new image is the latest look at the highly anticipated new film. A trailer for the film was released in July, giving an epic look at the film. Napoleon will be released to theaters on November 22. The film is being distributed by Apple TV+ and will be available on the app at a later date.