The Big Picture
Paramount's Teenage Mutant Ninja Turtles: Mutant Mayhem will start streaming on Paramount+ on September 19, initially in the US and Canada.
The film, based on the iconic comic book franchise, serves as a reboot and follows the adventures of the four turtle heroes as they try to be accepted by the public and battle a criminal gang.
Mutant Mayhem performed well at the box office, grossing $167 million worldwide, and plans for a sequel and spinoff TV series are already in the works.
An iconic reptile quartet graced movie theaters with Paramount Pictures' Teenage Mutant Ninja Turtles: Mutant Mayhem, and the Heroes in a Half-Shell will soon be available on the small screen. Paramount has announced that Mutant Mayhem will begin streaming on their flagship service, Paramount+, starting on September 19. This streaming date currently applies only to the United States and Canada, with Paramount to announce international dates later on.
The film is based on the iconic comic book franchise of the same name from the 1980s. It serves as a reboot for the franchise theatrically and is the first Turtles feature film since 2016's Teenage Mutant Ninja Turtles: Out of the Shadows. The animated film follows the titular teenage turtles, Donatello, Michaelangelo, Raphael, and Leonardo, after they escape from the sewers of New York City and make an effort to be accepted by the public. They then encounter series mainstay April O'Neil and face a criminal gang led by Superfly, who plans to unleash havoc on the city via an army of mutants.
The film has significant talent both in the voiceover booth and behind the camera. Mutant Mayhem stars Ayo Edebiri as O'Neil, along with Ice Cube, Jackie Chan, Seth Rogen, Maya Rudolph, Paul Rudd, and more. The film also stars Micah Abbey, Nicolas Cantu, Brady Noon, and Shamon Brown Jr. as the voices of the turtles. Mutant Mayhem was directed by Jeff Rowe from a screenplay he wrote with Rogen, Evan Goldberg, Dan Hernandez, and Benji Samit. The film was produced by Nickelodeon Movies along with Rogen, Goldberg, and James Weaver for their Point Grey Pictures banner, Marie Ballard, and Lukas Williams.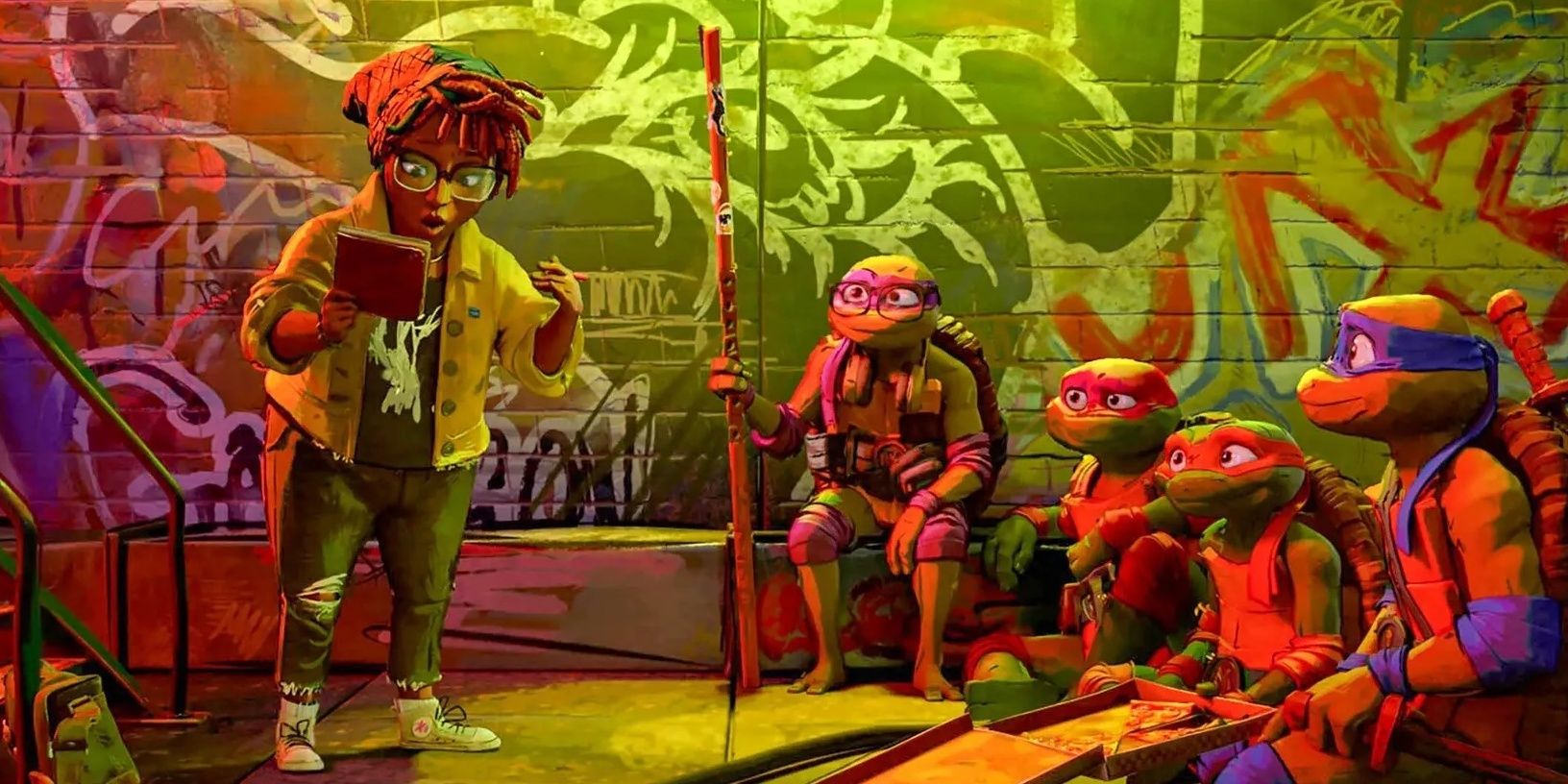 'Mutant Mayhem' Performed Well at the Box Office
Despite premiering against heavy competition this past August, Mutant Mayhem still brought in a respectable $167 million at the worldwide box office. This includes a $114 million domestic total, and the film held firm during its theatrical run even with the blockbuster duo of Barbie and Oppenheimer to deal with. Weeks prior to the film's release, it was reported that a sequel and a spinoff television series on Paramount+ were already in the works, with Rowe set to return as director.
You can stream Mutant Mayhem on September 19. For those who don't have Paramount+, the movie was also released to purchase or rent digitally on September 1. The digital release package featured an additional 40 minutes of content.