The Big Picture
Fans can relive the thrilling experience of Mission: Impossible – Dead Reckoning Part One from the comfort of their homes with the release on digital and physical media.
The movie is praised for its stunning locations, practical stunts, and a compelling mission that tests Ethan's loyalty to his work and loved ones.
With impressive performances, direction, and production design, viewers should expect a thrilling adventure that sets the stage for Dead Reckoning Part Two. Watch 10 thrilling minutes of Part One below.
Fans had an exhilarating time this summer with Tom Cruise's Mission: Impossible – Dead Reckoning Part One. The return of Ethan Hunt was long overdue, and it was well justified with the impeccable stunt work and thrilling storyline that kept the audience glued to their seats. Now fans will soon have the opportunity to relive the experience from the comfort of their homes as the feature come out on digital and physical media. To celebrate the release, IGN has revealed nearly 10 minutes of thrilling action footage from the scene shot at the Abu Dhabi International Airport.
In the clip we see Ethan tracking down a man at the airport while Luther and Benji are providing support. We're then introduced to the thief Grace, who has pickpocketed the targeted man, but Ethan catches up to her and convenience her to work with him. On the other hand, Benji is dealing with a nuclear threat at the same airport. The thrilling clip gives just a taste of all the action and excitement the movie packs.
What to Expect from 'Mission Impossible – Dead Reckoning Part One?'
Fans who missed the movie in theatres are in for a real treat. The globetrotting feature is full of picturesque locations, practical stunts, and a mission that compels Ethan to choose between his work and the ones he loves. The feature sees the IMF team embarking on the most difficult mission of their life to track down a weapon that can predict their next steps and halt them.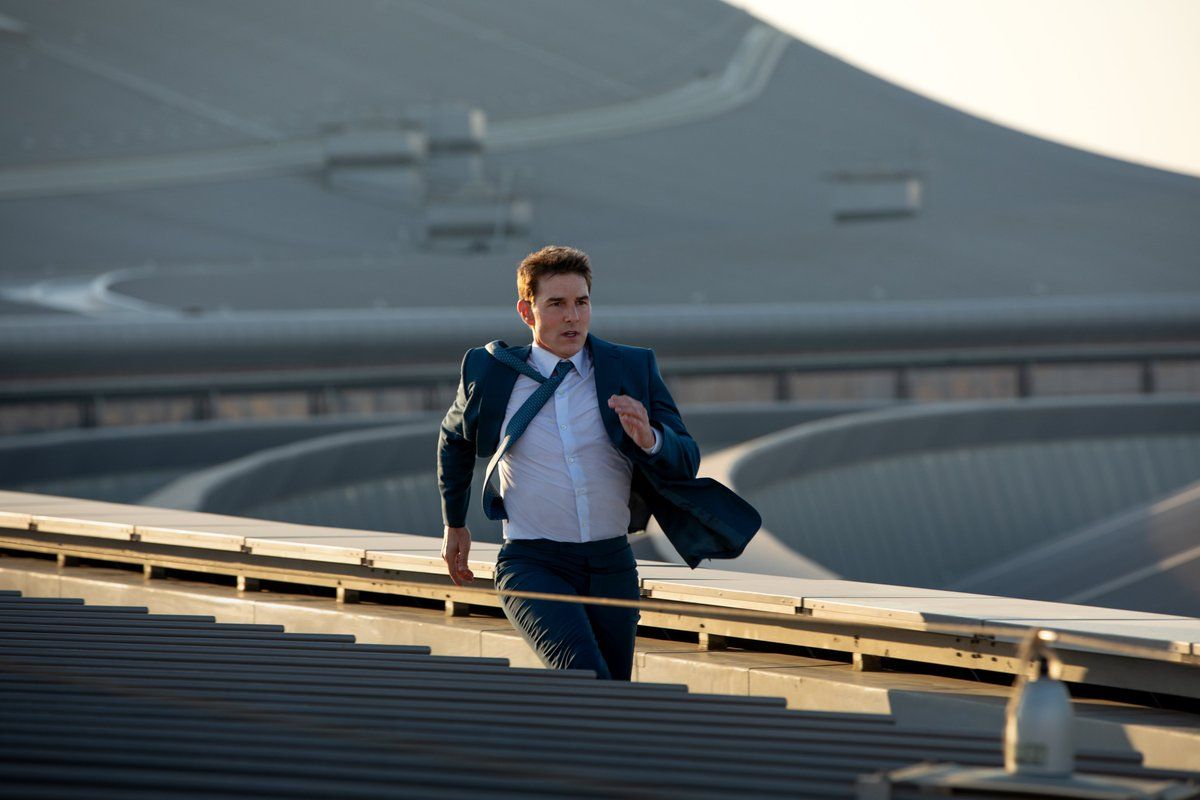 The movie has been highly praised for its performances, Christopher McQuarrie's direction, the production design, and impeccable stunts that include crashing a train and Cruise jumping off a cliff on a motorcycle. As the movie prepares to come home, viewers should be prepared to embark on a thrilling adventure, that will only raise the stakes for the planned Dead Reckoning Part Two.
Along with the aforementioned talents the movie also casts Hayley Atwell as Grace, Ving Rhames as Luther, Simon Pegg as Benji, Rebecca Ferguson as Ilsa Faust, Vanessa Kirby as Alanna Mitsopolis, Esai Morales as Gabriel, Pom Klementieff as Paris, Mariela Garriga as Marie, Henry Czerny as Eugene, Shea Whigham as Jasper, Cary Elwes as Denlinger, Greg Tarzan Davis as Degas, and Frederick Schmidt as Zola.
Mission: Impossible – Dead Reckoning Part One arrives at home on October 10 digitally, and on 4K Ultra HD SteelBook, 4K Ultra HD, Blu-ray, and DVD on October 31st. You can check out the extended clip below: