The Big Picture
The film I'll Be There revolves around Grace, a young woman who reunites with her estranged family after her brother is diagnosed with cancer.
The trailer reveals Grace's difficult childhood and the impact of music legend Michael Jackson on her and her siblings.
I'll Be There was previously staged at the Austin Film Festival in 2018 and stars Jasmine Batchelor and Ryan Cooper. The film premieres on October 26.
The 30th annual Austin Film Festival is just around the corner, kicking off October 26 and running through November 2. The event will feature several screenings and world premieres, including the world premiere of I'll Be the There. The film centers on a blended family who must face the unexpected death of a childhood hero. Ahead of the film's debut at the festival later this month, Collider is excited to exclusively debut the trailer.
I'll Be There primarily focuses on Grace, the youngest of five children in a blended family, one that was difficult to explain to others. However, after Grace finally graduates, she leaves her home life in the past. Flash forward more than a decade later. Grace is an adult and thriving in her new life in Los Angeles — but doing so only cast her more outside her family. Soon enough, her life is turned upside down upon learning her brother and protector growing up, AJ, has cancer, reuniting her family.
AJ's diagnosis isn't the only startling news at the center of I'll Be There — it also takes place mere days following the death of music legend Michael Jackson and is set at the hospital next door to the coroner's office. The singer was an integral part of Grace and her siblings' childhood, something not lost on her as they come together. So, Grace must contend with her family's traumatic past, find common ground with her estranged family members, and say goodbye to a childhood icon.
Family Is There for Better or for Worse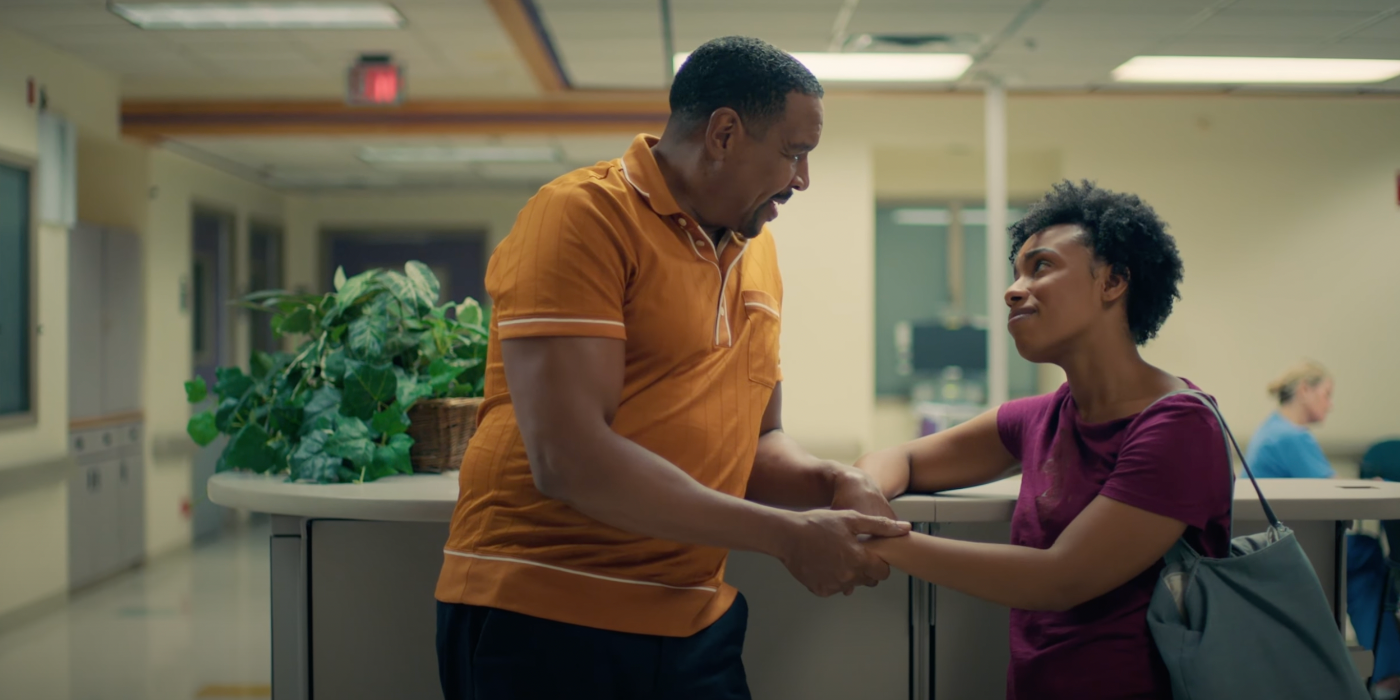 The trailer begins on a heartbreaking note as Grace rushes to see her brother in the hospital. Viewers quickly gain a sense of what her childhood was like as a flashback soon plays out, showing a rough moment between a young Grace and another of her brothers. It's one of two glimpses into Grace's past the trailer offers, but already it seems like she lived in a tumultuous home, informing her decision to ultimately leave her family in her rearview as an adult. The second half of the trailer brings in Jackson's death, using it as a vehicle to show how the singer was a common thread between her and her siblings. However, his death also hits especially hard as Grace and her family begin to face the reality of AJ's cancer.
Though the film version of I'll Be There will debut at the film festival, it was previously hosted by the event in 2018 as a staged reading. The film was written by Cindy McCreery (Honey Girl, Free Willy: Escape from Pirate's Grove) and directed by Andrew Shea (Buzz, Wrestling Alligators), both of whom will be in attendance at the festival. I'll Be There stars Jasmine Batchelor (New Amsterdam), Ryan Cooper (Rough Night), Dorien Wilson (The Parkers), Victoria Kelleher (Why Women Kill), and Celestina Harris (Special Ops: Lioness).
I'll Be There premieres October 26 at the Austin Film Festival, with a second screening on November 1. Watch the trailer below: