Director David Fincher's long-gestating passion project is finally about to see the light of day, as The Killer is slated to bow on Netflix. Ahead of the film's upcoming release on the streamer, a new image has been revealed showing off the star of the noir action-thriller, Michael Fassbender, as he converses with a mysterious ally.
The image, published by Empire, shows off Fassbender in his titular role as The Killer, an assassin for hire, as he sits at a table with another assassin known only as The Expert, played by Tilda Swinton. Most of the plot details of the film, aside from it being a heart-pumping thriller, remain under wraps. "After a fateful near-miss, an assassin battles his employers, and himself, on an international manhunt he insists isn't personal," according to the film's logline from Netflix. The project is based on the French comic series of the same name by Alexis Nolent, and also stars Charles Parnell, Sala Baker, Sophie Charlotte, and Kerry O'Malley.
While not much may be known about the plot other than the overarching story, Fassbender told Empire that The Killer was "the type of film I was salivating to do. There's suspense and intrigue. A slow drip. I love that kind of movie." The outlet also noted that Fassbender, who is no stranger to action films, trained for 10 weeks to get into the proper shape, and also learned to assemble a sniper rifle.
The Killer Has Been a Long Time Coming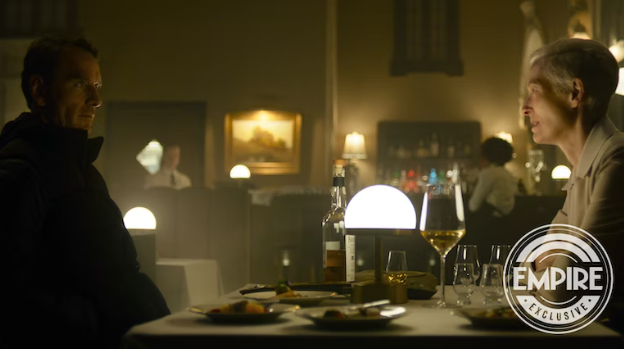 For Fincher, The Killer has been a passion project of his for years. It was first reported all the way back in 2007 that the director, known for his crime-noir thriller films and TV series such as Mindhunter, would direct an adaptation of the comic book for Paramount. However, this never panned out, but the project saw new life in 2021 when Fincher set it up at Netflix, where he has a four-year overall deal..
Fincher directed The Killer from a screenplay by Andrew Kevin Walker. The film is produced by Fincher's wife Ceán Chaffin alongside longtime Fincher collaborator Peter Mavromates and William Doyle for Plan B Entertainment, Boom! Studios, and Panic Pictures. The Killer is slated to receive a limited theatrical release on Oct. 27 before bowing on Netflix on Nov. 10.