The Big Picture
Krampus director Michael Dougherty has ideas for a sequel, departing from the family-centric storyline of the original.
While there has been no movement towards a Krampus sequel, Trick 'r Treat 2, another film directed by Dougherty, is in the works with a "really good script" according to the director.
Dougherty is collaborating with the writers from Krampus to continue the story of Sam in Trick 'r Treat 2.
Director Michael Dougherty is the king of holiday horror. For Halloween, he delivered the cult classic Trick 'r Treat which has since become a staple of the spooky holiday in part thanks to its adorable little mascot Sam. Those looking for holly jolly scares, however, can turn to his 2015 film Krampus which twists the legend of the Austro-Bavarian folklore figure into a nightmare for Christmas. The former of the two films is finally moving forward with a long-awaited sequel, but Dougherty also has ideas should he get the chance to revisit the horned holiday demon. During a Q&A following a Trick 'r Treat screening for Scary Perri's Horror Series, he teased one of his plans for a sequel to Collider's Perri Nemiroff.
"We have an idea for a sequel on that one, too," he revealed when asked about Krampus. "It doesn't necessarily center around a family as much as it might be about a group of strangers who are trapped somewhere." That plan would be quite a departure from the original whose heart and soul ran through its family dynamic. Krampus unfolds in the days before Christmas as the dysfunctional Engel family struggles to get along during the holidays. All the squabbling kills the young son Max's (Emjay Anthony) holiday spirit, and he inadvertently summons the horned demon to drag them all to Hell. They're forced to band together in the spirit of family to survive the beast's hunt.
Unlike Trick 'r Treat which weighed a sequel as far back as 2009, there's been no real movement toward bringing Krampus back for the holidays. In fairness, Trick 'r Treat is built better for a sequel as it's an anthology film that could simply tell new stories with its good boy Sam at the center. It's also not quite as beloved as the Halloween film, but it still managed to clear a place on the shelf for many fans of Christmas-themed horror, even earning nominations at the Empire Awards and Saturn Awards for Best Horror Film of 2015. A fantastic cast also helps spread the cheer as Anthony is joined by Adam Scott, Toni Collette, David Koechner, Allison Tolman, Conchata Ferrell, Emjay Anthony, Stefania LaVie Owen, and Krista Stadler with Gideon Emery voicing the titular beast. A new angle focused on a different group dynamic as Dougherty proposed would be a good excuse for the horned demon to reinforce the Christmas spirit once more.
'Krampus's Team Is Back Together for 'Trick 'r Treat 2'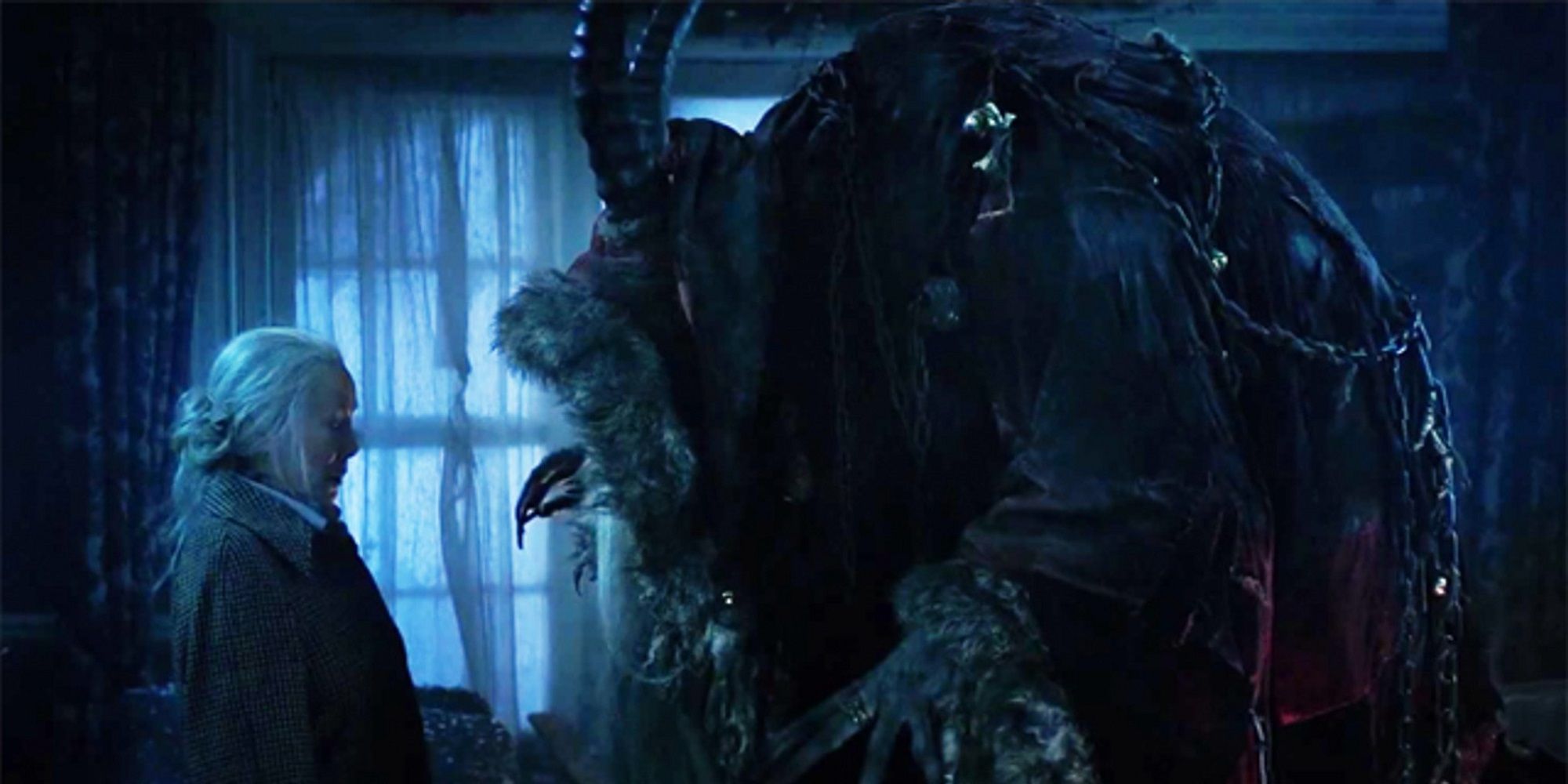 While a sequel to Krampus isn't in the cards for now, the writers behind the Christmas horror story are reuniting with Dougherty to continue Sam's tale with Trick 'r Treat 2. Dougherty revealed he has a "really good script" in the works with Todd Casey and Zach Shields, though a lot of work remains before the film will see the light of day. Dougherty is working closely with Legendary to bring everything together and all parties seem committed to finally pulling the sequel out of development hell.
Stay tuned here at Collider for more on Dougherty's upcoming projects including the Trick 'r Treat sequel currently in development. Check out our guide for where you can watch Krampus ahead of the Yuletide season.