The Big Picture
Michael Caine, a legendary star, officially confirms his retirement from acting at the age of 90. He believes he won't get lead roles anymore.
The director of Caine's last film praises him for his ability to portray a character with frailty and vulnerability after a long break from acting.
Caine reflects on his life and career, finding joy in his family despite the limitations that come with age. He's grateful to have lived a fulfilling life.
Michael Caine, the legendary star of British and world cinema, has confirmed his retirement from acting at the age of 90. Last month, Caine had hinted that his role in The Great Escaper would be his final part, but now, in a new interview with BBC Radio 4's Today program, Caine made it official. He said:
"I keep saying I'm going to retire. Well I am now. I've figured, I've had a picture where I've played the lead and had incredible reviews… What am I going to do that will beat this? The only parts I'm liable to get now are 90-year-old men. Or maybe 85. They're not going to be the lead. You don't have leading men at 90, you're going to have young handsome boys and girls. So I thought, I might as well leave with all this."
Oliver Parker, the film's director, elaborated on the meticulous attention and consideration that was required in order to assist Caine due to his age and challenges, coupled with the substantial time elapsed between his last film and his return to work.
"We were careful to ensure that Michael wasn't working too hard," said Parker, "and having to negotiate him moving around at the pace he did. But for him to have returned to acting after not having made a film in a while, and in the way he did, was quite a thing. I've rarely seen him playing a character that has such frailty. He's always been Michael Caine — carefree, confident, and cool. Here he's playing a man who is struggling to keep control. And for the audience to invest in that he really has to share his vulnerabilities, and I really was thrilled at Michael's ability to do that."
"The Best Possible Life"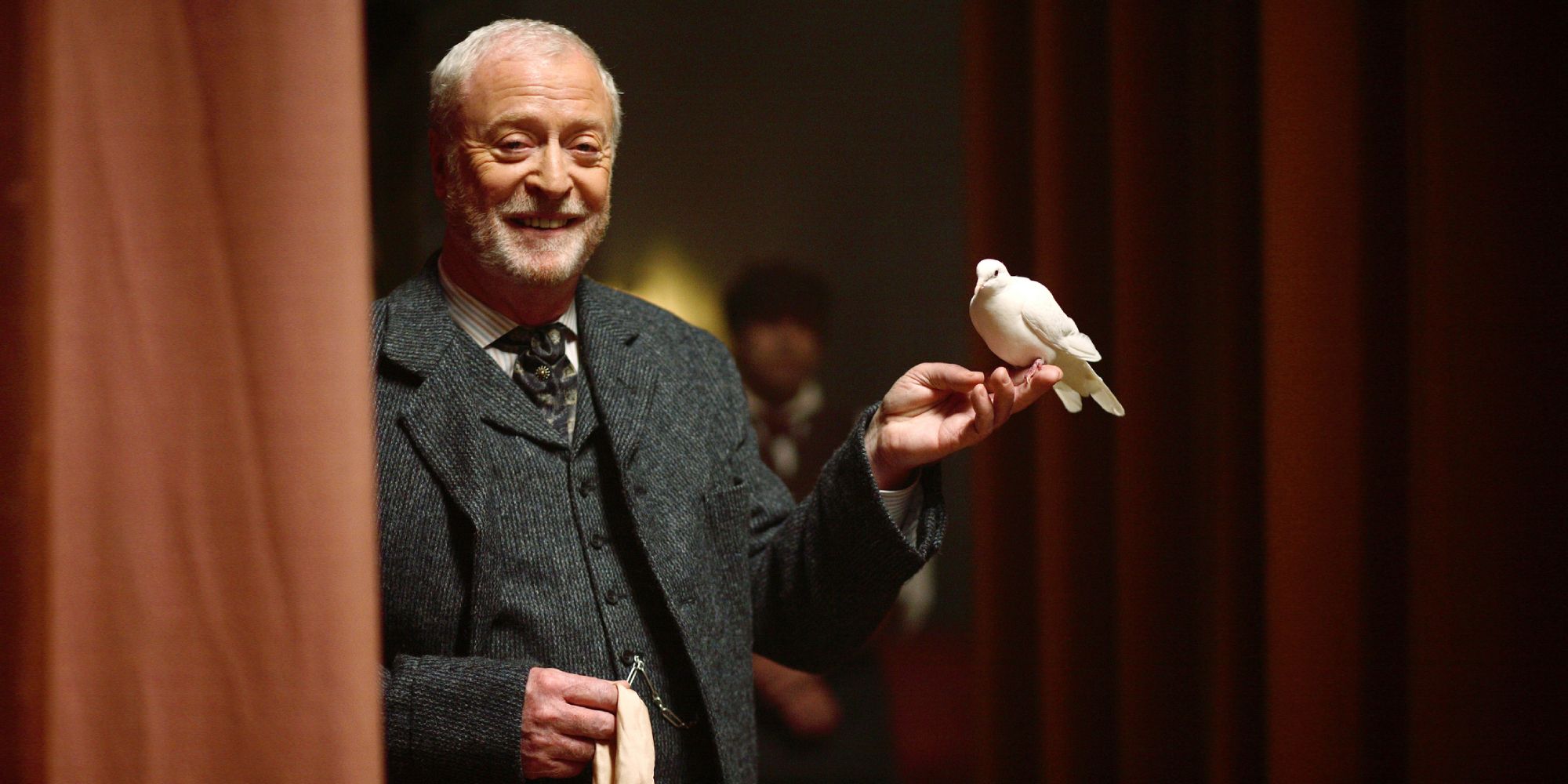 Last month, when promoting the film, Caine was in a reflective mood as he looked across the breadth of his career and his life. The iconic star was in an introspective, yet happy state as he reminisced not only about his career but also his life. He openly acknowledged missing the ability to engage in the activities that once brought him happiness during his earlier years. However, he discovered a profound sense of joy in his family, especially in the company of his grandchildren.
"The worst thing about it is that so much disappears from your life. You can't run around, you can't play football, and you gradually realize you're approaching death. [Death] could be just around the corner at 90," he said. "But I'm quite happy. I'm sitting here writing, doing my thing. I like it. I have two children, three grandchildren and a wife… Everyone's going to join me eventually. No one's going to say, 'I'm so sorry you're going to die — I wish you were like me and not going to die.' Everybody's going to die. At least I've lived to fucking 90; I didn't die at 9, or 19 or 29. I'm 90, and I've had the best possible life I could have thought of."
The Great Escaper is out now.