The Big Picture
A new behind-the-scenes clip shows how the team achieved a realistic train crash in Mission: Impossible – Dead Reckoning Part One.
Christopher McQuarrie coordinates multiple camera angles to capture the sequence, including cameras attached to the train and ones away from the action.
The upcoming film revolves around a dangerous AI system, with Ethan Hunt and his team racing against time to stop it from falling into the wrong hands.
Collider can exclusively reveal a behind-the-scenes clip from the upcoming home media release of Mission: Impossible – Dead Reckoning Part One. While Ethan Hunt (Tom Cruise) has lived through a wide variety of dangerous missions over the course of his career, nothing could've prepared him for the violent train crash seen in the latest sequel of the franchise. The new video shows how the team behind the seventh installment in the action movie series worked together to execute the stunt safely, sending a real train off the rails to achieve a level of realism not possible through digital visual effects.
Christopher McQuarrie, the filmmaker behind the last three chapters of Ethan Hunt's story, is seen in the video coordinating how the team will capture the sequence from several different cameras. Some of the cameras were attached to the train itself as it went down, while others were attempting to cover the crash away from the action. The different perspectives combined with one another resulted in the final sequence seen on the big screen, where the train effectively falling into the void while Hunt and Grace (Hayley Atwell) tried to save their lives from wagon to wagon.
The entire premise of Mission: Impossible – Dead Reckoning Part One is centered around a rogue artificial intelligence system called the Entity. Hunt reunites with some of his team members, including Luther Stickell (Ving Rhames) and Benji Dunn (Simon Pegg) in order to stop the key to the system from falling into the wrong hands. But even their combined efforts while traveling across the globe aren't enough to keep bad influences from trying to take it away, with a threat from Ethan's past coming back to haunt him.
The End of the Line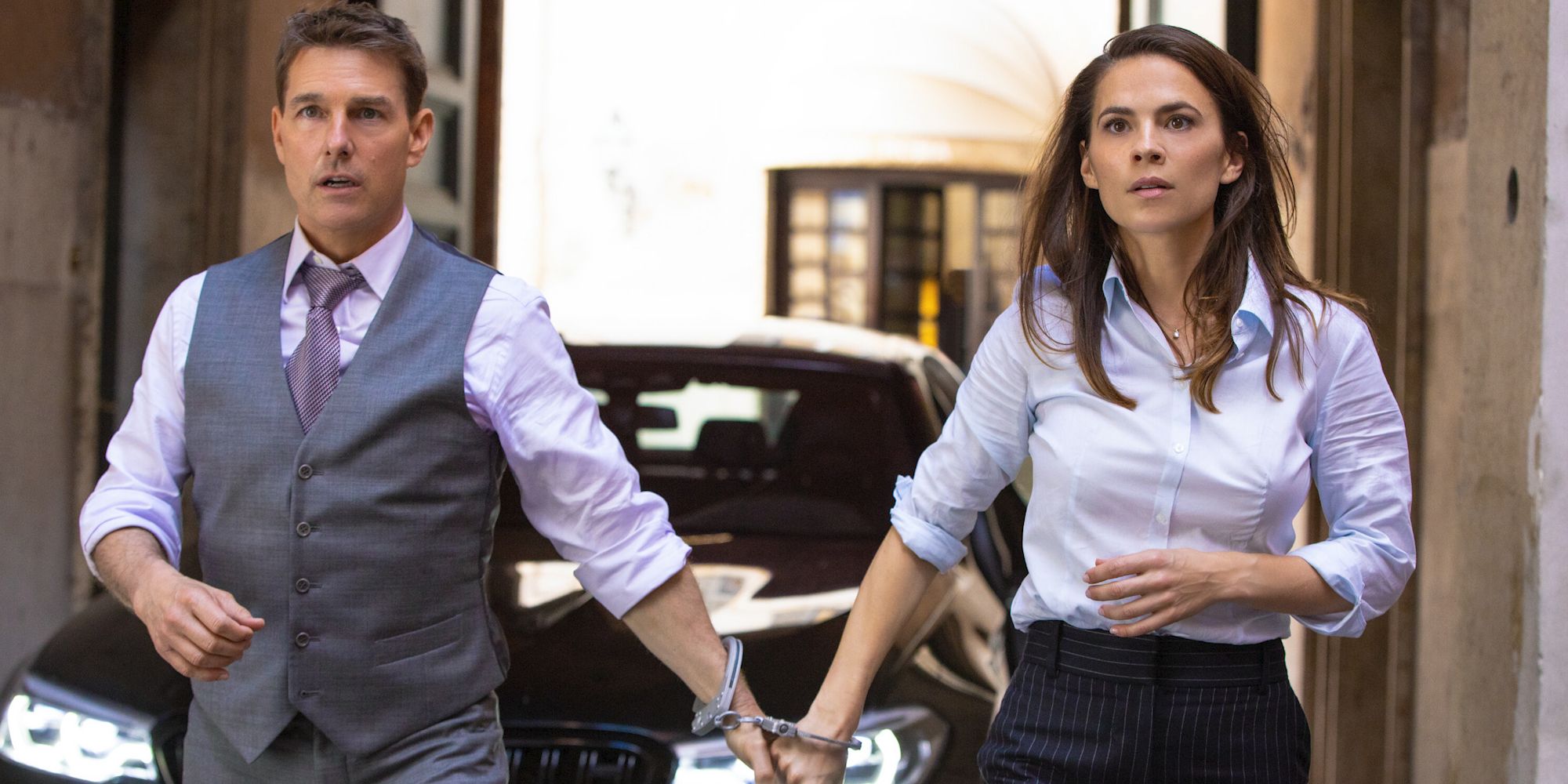 Gabriel (Esai Morales) is the one villain Hunt knows he might not be able to cath before something catastrophic happens. And as if he wasn't dangerous enough by himself, Gabriel hired Paris (Pom Klementieff) to help him protect the Entity from the resourceful team of agents coming after him. With Alanna Mitsopolis (Vanessa Kirby) stuck right in the middle of the conflict, a train going off the rails was just one of the things that could've been expected from Hunt's last mission, and he races towards his final adventure in a few months, when Mission: Impossible – Dead Reckoning Part Two premiering in theaters on June 28, 2024.
You can check out Collider's exclusive behind-the-scenes clip from Mission: Impossible – Dead Reckoning Part One below, which will be available in the bonus features of all digital and physical purchases. The film launches on digital platforms on October 10. The 4K Ultra HD SteelBook, 4K Ultra HD, Blu-ray, and DVD versions of the release will be available on October 31st: