The Big Picture
Meg Ryan is finally releasing her second directorial project, a romantic comedy called What Happens Later, which showcases her talents both in front of and behind the camera.
The movie goes beyond the typical rom-com formula, delving into deeper conversations and exploring the complexities of relationships as the characters face their past shortcomings.
Based on the stage play Shooting Star, What Happens Later is a collaboration between Ryan, playwright Steven Dietz, and fellow playwright Kirk Lynn, promising a unique and enchanting story.
It's been a long time coming, but eight years later, Meg Ryan (When Harry Met Sally) is finally following up on her directorial debut. This time, however, the actor and director is putting out a project from the genre that made her an international superstar: a romantic comedy. What Happens Later stars Ryan and David Duchovny (Californication) as former lovers who meet by chance in an airport and end up stranded in it after both their flights get delayed. You don't need to be an expert to know that Ryan would knock a rom-com out of the park, but the trailer for What Happens Later is here to prove it anyway. In just two minutes of footage, you can tell she makes acting look like a walk in the park, and paired with her own directing duties it's safe to say the actor and director had a lot – if not all – creative control over her own character. Needless to say, this just makes it more exciting to check out.
The What Happens Later trailer also makes it clear that the movie will dive a lot deeper than rom-coms usually do. The premise is simple, but it provides room for meaningful conversations: The trailer suggests that the longer they're stuck in the airport, the deeper the couple digs into each other's shortcomings from when they were together. This means we'll witness a range of emotions as the 60-something duo talks about life, time, and the roads not taken.
What Happens Later is based on the stage play Shooting Star, written by acclaimed playwright Steven Dietz. The playwright himself adapted the story for the screen and co-wrote the script with Ryan and fellow playwright Kirk Lynn.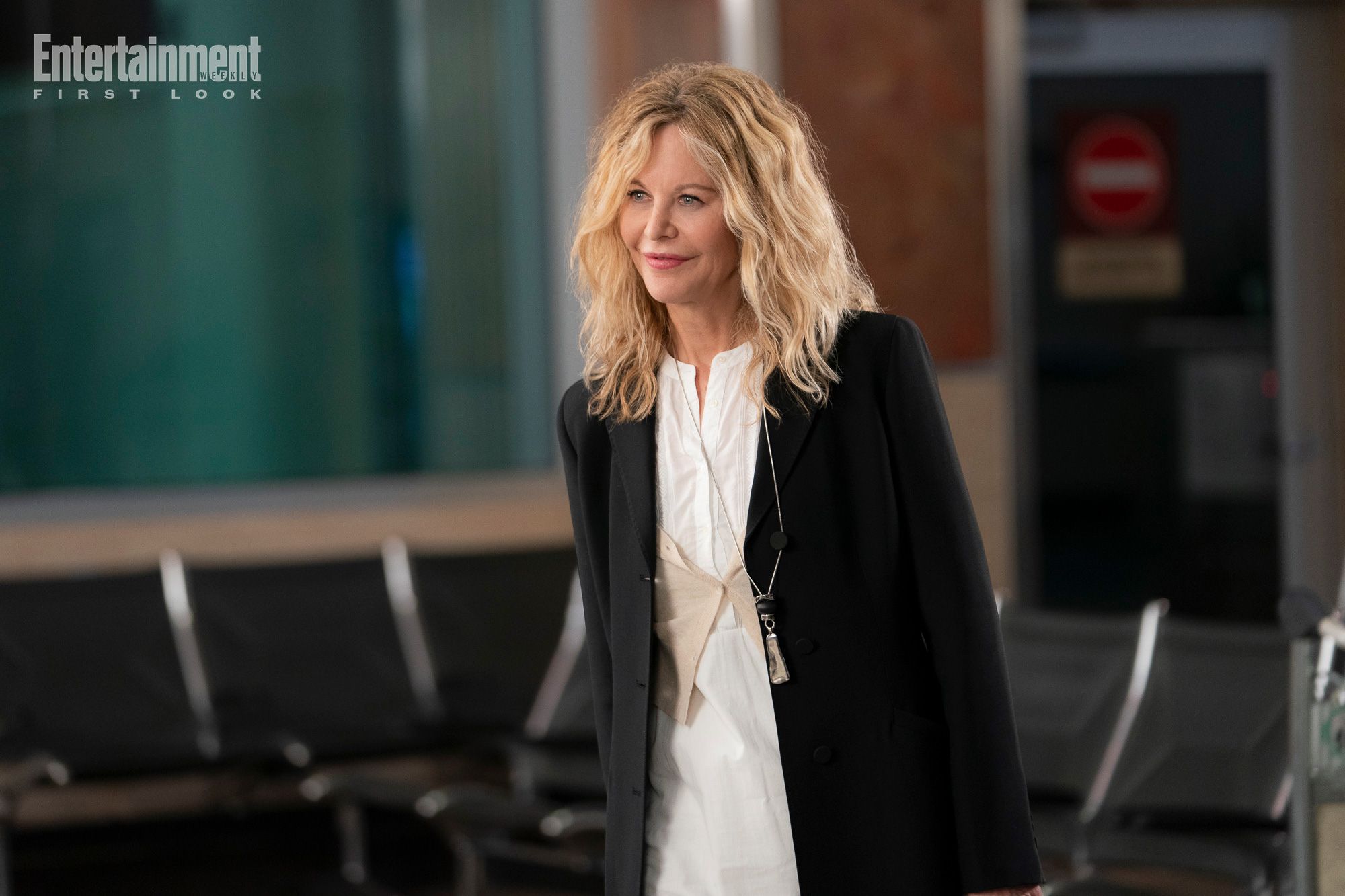 What Was Meg Ryan's First Movie as a Director?
Ryan's first feature as a director was 2015's Ithaca, a war drama starring herself along with a powerful cast that featured Tom Hanks (A Man Called Otto), the late Sam Shepard (Bloodline), Hamish Linklater (Midnight Mass), Gabriel Basso (The Night Agent), Jack Quaid (The Boys) and a younger Alex Neustaedter (American Rust) who starred in the coming-of-age story of a bike messenger who witnesses the beginning of World War II.
What Happens Later premieres in theaters on October 13. You can watch the trailer below and keep scrolling for the official synopsis:
Check out the official synopsis for What Happens Later:
Two ex-lovers, Bill (David Duchovny) and Willa (Meg Ryan) get snowed in at a regional airport overnight. Indefinitely delayed, Willa, a magical thinker, and Bill, a catastrophic one, find themselves just as attracted to and annoyed by one another as they did decades earlier. But as they unpack the riddle of their mutual past and compare their lives to the dreams they once shared, they begin to wonder if their reunion is mere coincidence, or something more enchanted.