The Big Picture
Meg 2: The Trench continues to perform well internationally, earning $8.5 million in its fifth week, bringing its total international earnings to $296.6 million.
The film's success in the foreign market, particularly Asia and China, is thanks to its international cast and the appeal of its action-packed storyline featuring giant prehistoric fish and a massive octopus.
The movie stars Jason Statham as the rugged monster hunter Jonas Taylor, alongside returning cast members and new additions like Chinese film star Jing Wu.
Meg 2: The Trench continued to prove it has bite with global audiences as it secured an decent $8.5 million across 14,070 screens in 77 international markets during its fifth week of release. Despite being in its fifth week, it managed to maintain a strong hold with a mere -47% drop in earnings. This performance boosted the film's total international earnings to a substantial $296.6 million. When factoring in global earnings up to Sunday, the movie has now reached a worldwide cumulative total of $375.0 million.
The movie's domestic gross is $78.42 million, so big thanks go to the film's over performance in the foreign market, particularly Asia (and specifically China), where the movie's international cast helped draw in audiences, just as it did in the original film. Also, it doesn't hurt that the film, which follows Jason Statham and his band of explorers as they hunt down not one, but three gigantic trench dwelling prehistoric fish, as well as a Kraken-sized giant octopus, is great fun and appeals to all bases who are just looking for that crucial hit of escapism when heading to the movie theater for the evening.
Once again, facing off against ancient sharks is the rugged and tough monster hunter Jonas Taylor, portrayed by the previously aforementioned hard man with a heart Jason Statham, a prominent figure in the action movie realm, and in the shark punching genre to be precise. Joining Statham are some returning allies from the first film, including Shuya Sophia Cai (Somewhere Only We Know) as Meiying, Cliff Curtis (Avatar: The Way of Water) as Mac, and Page Kennedy(S.W.A.T.) as DJ. Joining the Meg universe for the sequel is major Chinses film star Jing Wu, best known for films like The Wandering Earth and Wolf Warrior. The new cast is topped off and rounded out by Sergio Peris-Mencheta (Resident Evil: Afterlife), Skyler Samuels (The Gifted), and Melissanthi Mahut (The Other Me).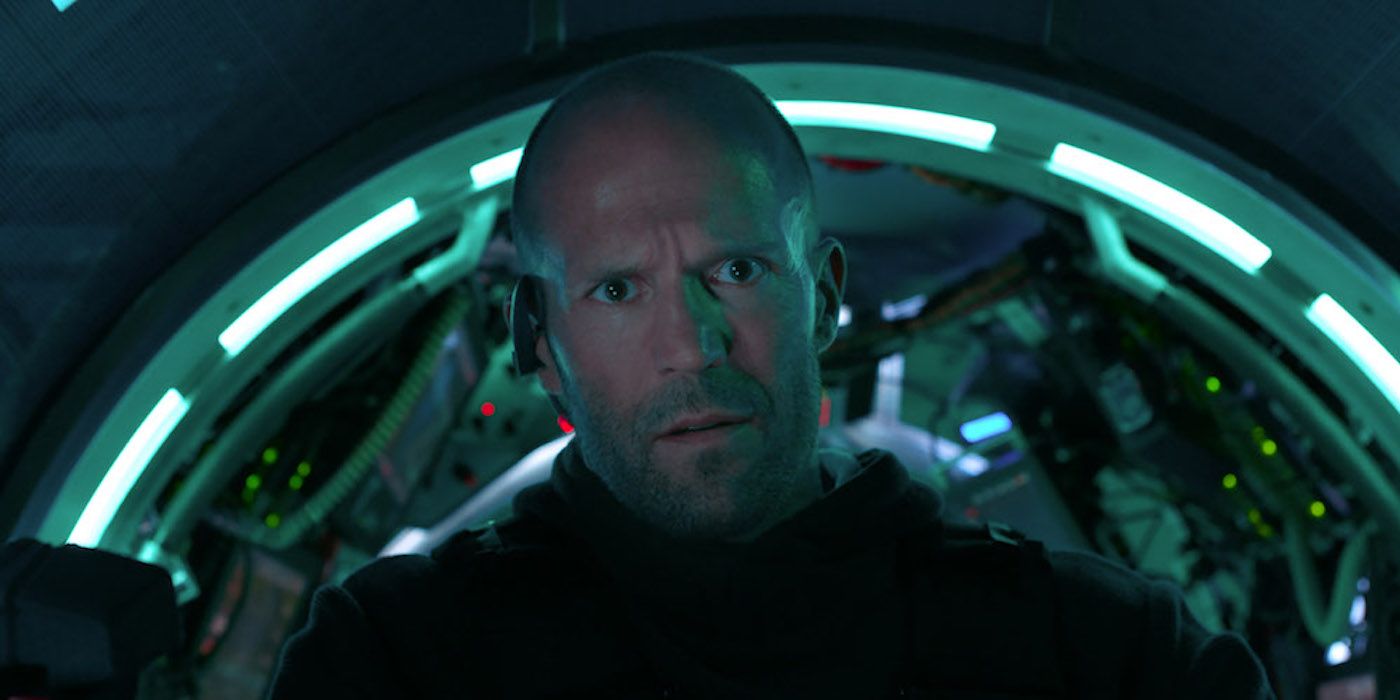 Who's Behind 'Meg 2: The Trench?'
Meg 2 was directed by Ben Wheatley from a screenplay by Jon Hoeber, Erich Hoeber, and Dean Georgaris, and that, in turn, was adapted from the novel The Trench by Steve Alten. The film is a co-production from Chinese-based CMC Pictures, Apelles Entertainment, DF Pictures, and Di Bonaventura Pictures, and was produced by Charlie Reed, Belle Avery, Cliff Lanning, and Lorenzo di Bonaventura.
Meg 2: The Trench is now playing in theaters.