The Big Picture
Meg 2: The Trench has made enough money at the box office to almost guarantee a third installment of the prehistoric underwater adventure.
Jason Statham brings his usual charm as the tough main character, Jonas Taylor, and his thrilling action scenes steal the show.
The film's international success and profitability make it a sensible decision for Warner Bros. to continue the franchise, as the demand for the movie is clear.
Meg 2: The Trench may be starting to swim in shallower waters at the worldwide box office, but the movie has taken enough of a financial chunk from audiences to all but assure a third installment of the prehistoric undersea nonsense, should it be so desired. In its sixth week of release, the movie brought in another $3.6 million from 77 overseas markets to bring its international total to $304.2 million, giving the movie a global running tally of $384.9 million.
As last time, going head to head with the trio of terrifying prehistoric fish is the tough-as-nails but oh-so-heartwarming Jonas Taylor, played as ever by the delightful Jason Statham, who loves his pulpy action projects and is almost always the highlight them, particularly when he's riding a jetski armed with a spear attempting to punch the life out of a Jurassic Jaws.
Joining Statham are some friendly and familiar faces from the first film, including Shuya Sophia Cai (Somewhere Only We Know) as Meiying, Cliff Curtis (Avatar: The Way of Water) as Mac, and Page Kennedy (S.W.A.T.) as DJ. Joining the Meg madness for the sequel is the Chinese mega-star Jing Wu, best known for films like The Wandering Earth and Wolf Warrior. The new cast is topped off and rounded out by Sergio Peris-Mencheta (Resident Evil: Afterlife), Skyler Samuels (The Gifted), and Melissanthi Mahut (The Other Me).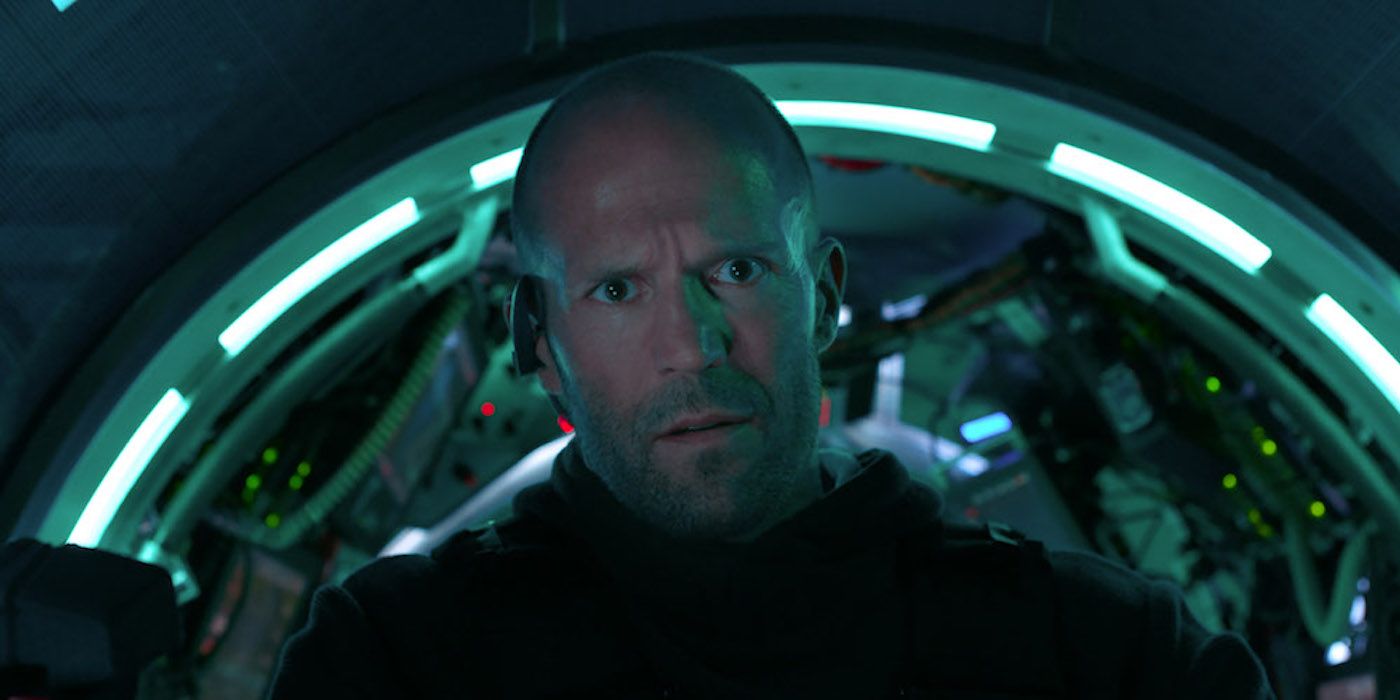 It may well prove impossible for the film to break through that $400 million barrier, but with a budget of $129 million, the film is set to turn over a tidy profit for Warner Bros., which would make the idea of another outing for Jonas Taylor and the rest of the gang an idea that makes plenty of sense, as the demand and the audience for the film are clearly, like the appetite of those giant sharks, there for all to see.
Who's Behind 'Meg 2: The Trench?'
Meg 2 was directed by Ben Wheatley from a screenplay by Jon Hoeber, Erich Hoeber, and Dean Georgaris. The screenplay itself was adapted from the novel The Trench by Steve Alten. The film is a co-production between Chinese-based China Media Capital Pictures, who is also in charge of distributing the film to audiences in China, and Apelles Entertainment, DF Pictures, and Di Bonaventura Pictures, and was produced by Charlie Reed, Belle Avery, Cliff Lanning, and Lorenzo di Bonaventura.
Meg 2: The Trench is now playing in theaters.