Director Todd Haynes' upcoming feature May December seems to be full of melodrama and strong performances. The romantic drama follows an actress who travels to Georgia to meet a woman she is set to play in a film. It premiered at the 76th Cannes Film Festival and with talents like Natalie Portman and Julianne Moore, the feature looks like a soapy scandal with thrilling tension between the characters. Entertainment Weekly has unveiled a new image from the upcoming movie, teasing the thrilling ride for fans of the actresses.
The image sees Moore and Portman standing face to face in what looks like a garden. From their clothing to hair to mannerisms, it seems like one is trying to fit into the shoes of another, while the tension can be cut with a knife between the two women. The images give fans just a taste of the thrilling twists and turns of the movie, which earned high praise at Cannes when it premiered.
What is 'May December' About?
May December stars Portman as actor Elizabeth Berry, who is playing Moore's Gracie Atherton-Yoo in a film based on her life. Back in the day, due to her love affair with a 13-year-old Joe, Gracie was tabloid fodder. Some 20 years later, a movie about the events is being made and Elizabeth wants to imitate Gracie to a tee. However, things take a turn when Elizabeth's presence starts irking Gracie and fracturing her life. Speaking of the themes of the feature, Haynes says, "It's exploring the issues that women have to balance in their lives and the contradictory roles that they're often asked to play as objects of desire, and yet, as mothers and guardians of the family and the institution of marriage."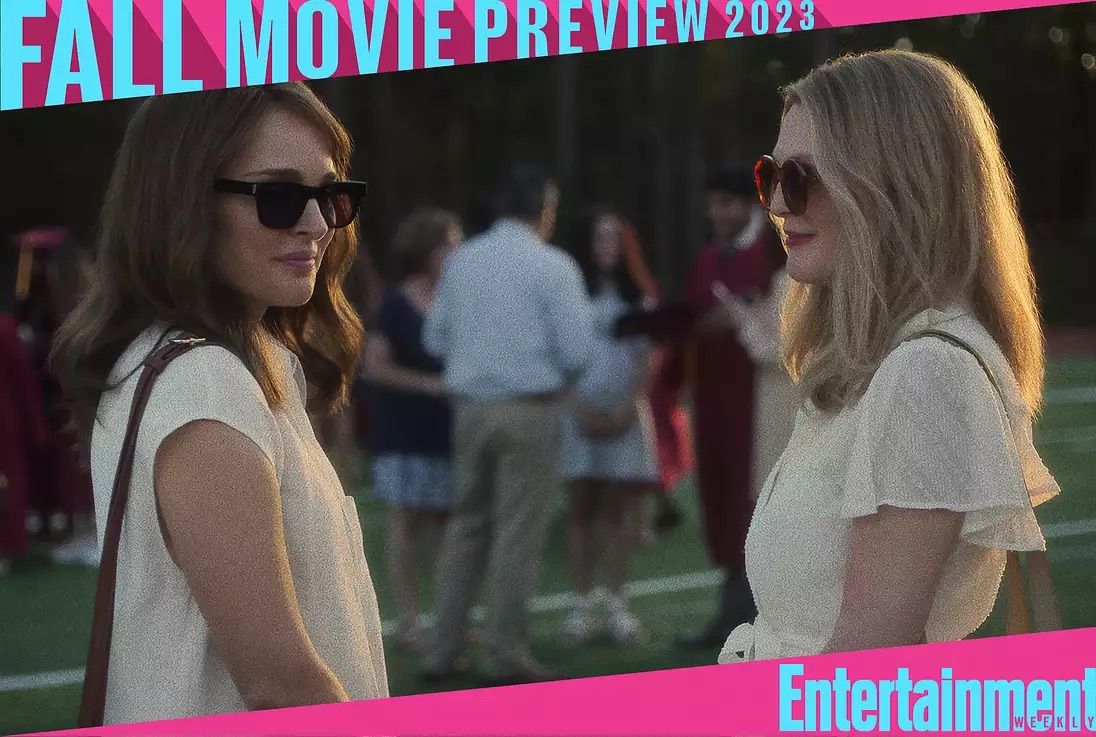 He further notes that women navigate these "complicated demands that come out of society. I find that to be the place where so much universal experience resides." And certainly, the drama and tension between the two women is apparently thrilling. Along with the aforementioned cast, the movie also features D.W. Moffett as Tom, Piper Curda as Honor, Elizabeth Yu as Mary, Gabriel Chung as Charlie along with Cory Michael Smith and Lawrence Arancio.
May December hits theatres on November 17, before streaming on Netflix on December 1.