The Big Picture
Sigourney Weaver discusses the complexity of her character in Master Gardener, describing Nora as a "cauldron of emotions" who believes everything is under her control.
Nora's relationship with master gardener Narvel Roth is complicated, with Weaver suggesting that Nora sees Narvel as someone she has saved and therefore belongs to her.
Master Gardener is the third entry in a trilogy of films by director Paul Schrader, exploring themes of punishment and redemption, and while reviews may not be as positive as the previous films, it is still a solid entry in Schrader's filmography.
When it comes to movies with complex themes, Master Gardener is certainly one that can stir up a discussion. To say that the movie brings delicate subjects to the table is an understatement: Racism and white supremacy are just two elements that are covered in the story. In an exclusive behind-the-scenes featurette that Collider can now share with you, Sigourney Weaver (Avatar: The Way of Water) talks about the complexity of her character.
In the movie, Weaver plays Nora Haverhill – a woman who is extremely difficult to read. She owns an estate in which she started Gracewood Gardens, a small business that counts with a team of horticulturists including master gardener Narvel Roth (Joel Edgerton). What exacly is Nora's relationship with Narvel? The question only gets more complicated as the movie progresses. Why would she put her niece Maya (Quintessa Swindell) to work with him knowing of both people's backgrounds?
In the featurette, Weaver describes Nora as "a cauldron of emotions" and that at the same time the character believes everything is under her control. Weaver also states that Nora "is so different from anything" she's done as an actor, and she caps it off by offering some insight into what goes on in Nora's mind – and why it makes her a dangerous figure:
"She's a risk taker. I think she's not put off by Narvel's past. I think she thinks it's very interesting to have him and I think, because she feels she kind of saved him that he should belong to her."
'Master Gardener' Wraps Up Paul Schrader Trilogy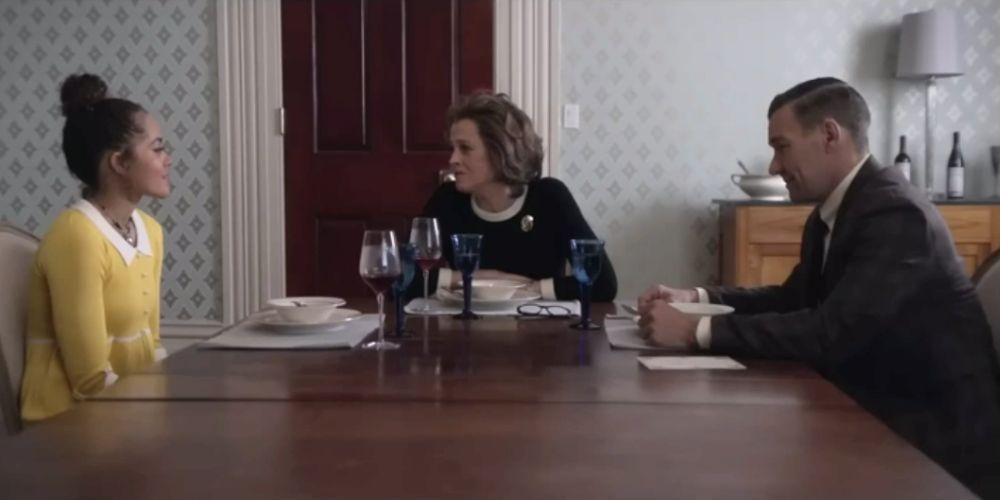 Master Gardener is directed and written by Paul Schrader, a filmmaker who is known for creating compelling stories in which his protagonists start to question their realities and the place they occupy in it. Master Gardner is described by Schrader as the third entry in a trilogy (all standalone movies) whose themes include punishment and redemption. The other two movies are First Reformed with Ethan Hawke (The Black Phone) and The Card Counter with Oscar Isaac (Moon Knight).
The reviews for Master Garderner weren't as overwhelmingly positive as the previous two entries, but the movie is still a solid entry in Schrader's filmography. The director anticipated the mixed reviews when he spoke about the film during an early screening at last year's Venice Film Festival. At the occasion, Schrader stated he was sure the new movie would "piss people off" and joked that Barack Obama would hardly put it on his top 10 list of favorite movies.
You can own physical copies of Master Gardner now or stream it. Check out the exclusive behind the scenes featurette below: