The Big Picture
Martin Scorsese discusses his long-standing interest in Native American representation in film, dating back to the 70s.
Scorsese recalls his firsthand experiences with poverty and neglect among Native American communities, leading him to realize the depth of the issues they faced.
The highly anticipated film, Killers of the Flower Moon, features a talented cast including Leonardo DiCaprio, Robert DeNiro, and Lily Gladstone, and will premiere in theaters on October 20.
With just a few days away till the premiere of highly anticipated Killers of the Flower Moon, it's time to listen to what acclaimed director Martin Scorsese (The Wolf of Wall Street) has to say about it. The subject of the movie is timely: It covers the mysterious murders of members from the Osage Nation in 1920s Oklahoma. But, as the director revealed to The New Yorker, the idea had been brewing in his head for almost five decades.
During the interview, Scorsese mentioned that he started thinking about making a movie with Native American representation as early as the 70s – a time when Hollywood wasn't really interested in telling stories featuring nuanced Native American characters. However, the problem was that the up-and-coming director was too young to fully grasp the issues of the United States and its original people:
"I think it goes back to a time in '74, when I had this opportunity to spend some time, only a day or two, maybe two days, with the Oglala Lakota (Sioux) tribe, in South Dakota, and I was involved with a project that didn't work out. It was a traumatic experience, and I was so young I didn't understand. I didn't understand the damage and the poverty. I grew up with poverty in another way, which was working-class men and women on Elizabeth Street and Mott Street and Mulberry, but we also had the Bowery. So I grew up with that poverty. But I never saw anything like this, and I can't describe why—it was hopeless."
What Movies Inspired Scorsese's 'Killers of the Flower Moon'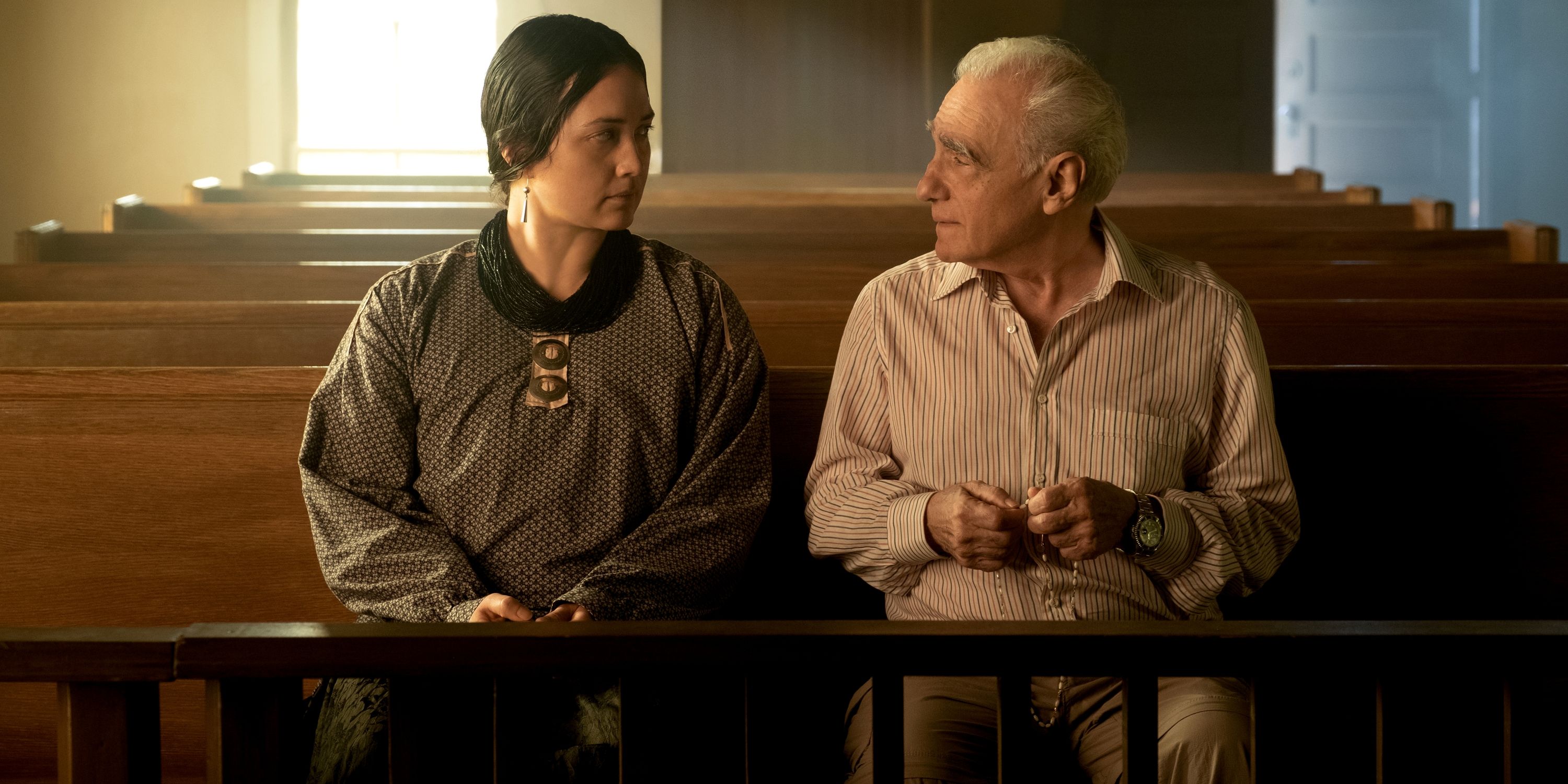 It took a while for Scorsese to piece together that poverty was linked to the American government's disregard for its own history and prejudice against Native Americans. "I met some Native Americans again in L.A. at the time, and we talked about another project, and I saw, too, that this incredible fantasy that we had growing up as children was something that—even despite the wonderful attempts at righting the wrongs of the Hollywood films with Broken Arrow, Drum Beat, Apache, Devil's Doorway—all the films that were pro-Native American," said Scorsese. "There were still American white actors playing the Native Americans. But the stories were balanced toward not only who had right on their side but also a respect for the culture, particularly in Broken Arrow, I thought."
Scorsese moves on to reveal that his thought process was very much infantile at the time, in the sense that we were led to think that the United States had dealt with its own prejudice and Native people "were like us now," but it was only when he came down to visit different tribes that he realized that those people had been severely neglected by history and culture. "We were children and, I think, meant to think that way of the forced assimilation, to a certain extent, of the Native populations," he continued, "But I didn't know. When I got out there, and I saw what it was, it was different."
The cast of Killers of the Flower Moon features Leonardo DiCaprio (Don't Look Up), Lily Gladstone (Certain Women), Robert DeNiro (Joker), Jesse Plemons (Breaking Bad), John Lithgow (The Crown), Tantoo Cardinal (Wind River) and Brendan Fraser (The Whale).
Killers of the Flower Moon premieres in theaters on October 20.