The Big Picture
Martin Scorsese criticizes the overreliance on superhero and franchise films, calling them "manufactured content" that is damaging to our culture.
Scorsese believes that filmmakers need to fight back against this trend and create more original, innovative films that challenge and reinvent the medium.
While Scorsese's stance may be considered extreme, box office numbers and the success of unique films like Everything Everywhere All At Once and Oppenheimer show that there is a demand for more original content in cinemas.
Academy Award winner Martin Scorsese is putting out a call to "save cinema." In a new profile in GQ, the legendary director sat down to discuss his career and how the industry has evolved since his first film Who's That Knocking at My Door hit theaters in 1967. During the interview, he was asked about the Hollywood blockbusters that are released nowadays and once again decried the glut of franchise and superhero films that all studios seem to rely on and instead made a plea for more original films.
This isn't exactly a new stance for Scorsese. He's part of an old guard of directors that do not see Marvel films or superhero films in general as cinema. He previously went as far as calling such films "theme parks" in an interview with Empire in 2019, though he later admitted such projects simply might not be to his tastes. As Marvel productions have only gotten more plentiful and studios have shown an increasing reliance on old IP for support, however, Scorsese only becomes more fearful of what the future could bring. "The danger there is what it's doing to our culture," he said. "Because there are going to be generations now that think movies are only those—that's what movies are."
When asked about whether mindsets are already shifting because of the superhero and franchise overload, he said:
"They already think that. Which means that we have to then fight back stronger. And it's got to come from the grassroots level. It's gotta come from the filmmakers themselves. And you'll have, you know, the Safdie brothers, and you'll have Chris Nolan, you know what I mean? And hit 'em from all sides. Hit 'em from all sides, and don't give up. Let's see what you got. Go out there and do it. Go reinvent. Don't complain about it. But it's true, because we've got to save cinema. I do think that the manufactured content isn't really cinema."
Martin Scorsese Equates Modern Franchise Blockbusters to AI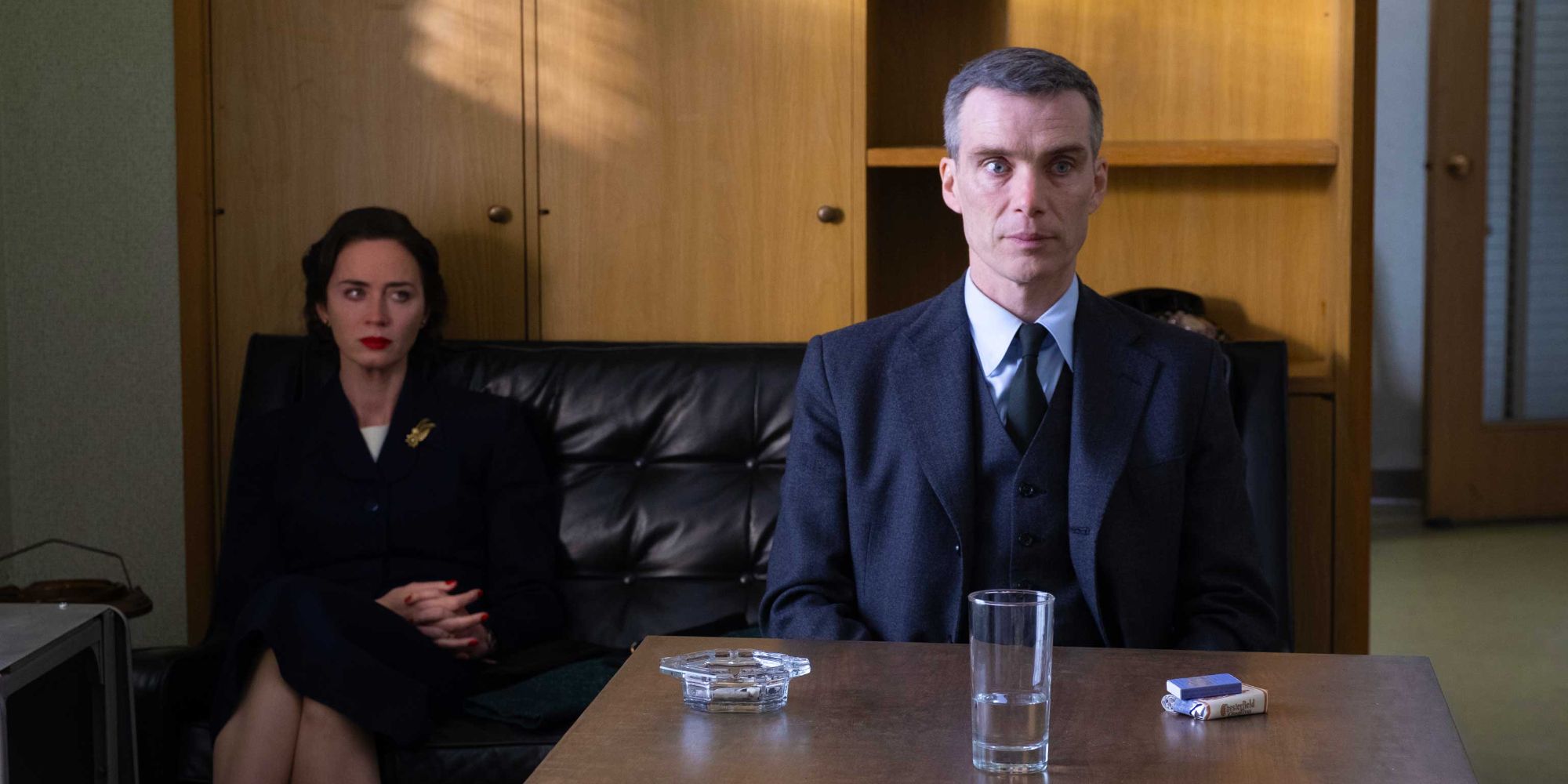 Box office numbers and reviews are on Scorsese's side, even if it's extreme to dub superhero films and franchise features as "not cinema." This summer saw the rise of "Barbenheimer" which drove audiences to theaters en masse. Granted, Barbie is a franchise film based on the popular Mattel toys, but director Greta Gerwig gave it its own distinct message and flavor as Ken and Barbie enter the real world. Oppenheimer, meanwhile, is exactly the type of film Scorsese wants more of thanks to its excellent direction from Christopher Nolan as the emotional story of the father of the atomic bomb unfolds. In contrast, legacy sequels like Indiana Jones and the Dial of Destiny and superhero movies like The Flash and Shazam 2: Fury of the Gods bombed, proving there is a desire for more original content.
The irony in Scorsese's statements is that even Nolan has turned to superhero films. In fact, his The Dark Knight trilogy was largely responsible for building up the comic book movie culture of today. The problem lies more with bad films that try to capitalize on a franchise. There is still originality coming from the space too as seen with the widely-beloved Spider-Man: Across the Spider-Verse. Unique films are not completely dead or dying either with A24 and Neon, for example, thriving with major films like Everything Everywhere All At Once and the upcoming Ferrari. Such films still have their place in cinemas, even if they're not blockbusters.
However, Scorsese went as far as comparing franchise films to the work of AI, even though he doesn't want to discredit the work of people aboard such projects:
"No, I don't want to say it. But what I mean is that, it's manufactured content. It's almost like AI making a film. And that doesn't mean that you don't have incredible directors and special effects people doing beautiful artwork. But what does it mean? What do these films, what will it give you? Aside from a kind of consummation of something and then eliminating it from your mind, your whole body, you know? So what is it giving you?"
Scorsese's next film is Killers of the Flower Moon, an adaptation of David Grann's novel of the same name that is described as an epic Western crime thriller set in the 1920s following an investigation into a string of murders of the members of the Osage tribe in Oklahoma. Leonardo DiCaprio, Robert De Niro, and Lily Gladstone star in the upcoming project. Check out the trailer below before the film hits select theaters on October 6 and goes wide on October 20.